The entire plot of BTD revolves around the colonists, who were cast by a tough destiny to an unknown planet. Their main aim is to survive in these inhospitable conditions. Their secondary aim is to mine Luxurite, which is the only energy source for the colonists' technology. All technology and weaponry require Luxurite to function properly, but mining it is incredibly tough in the conditions of the as yet unexplored planet.
In order to achieve local goals, players can make use of MRCs (Multi-functional Robotic Complex), which are capable of working in any conditions, can bear loads beyond human capacity and are able to function in environments fatal to humans. Players can program and take direct control of their robots and also construct, assemble, upgrade and modify them. With the help of robots, players can survive in the planet's harsh conditions and even construct buildings, develop the planet's landscape, atmosphere and climate, protect the colonists and their property, lead military campaigns against aggressive alien lifeforms or rival colonist gangs.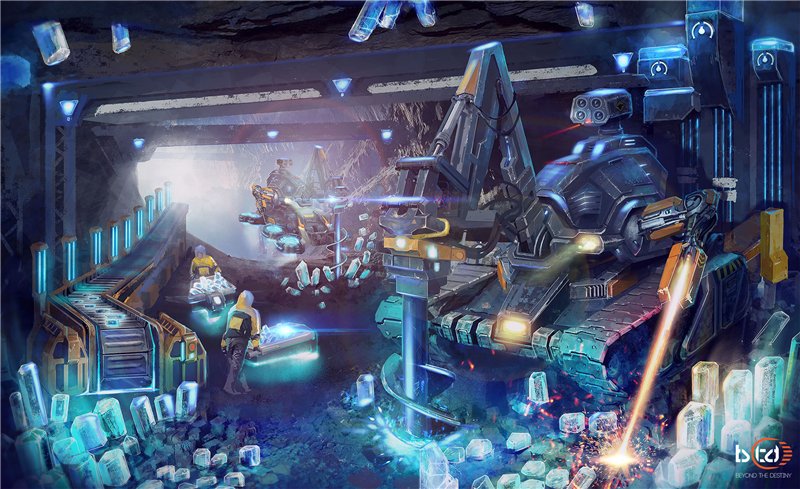 Construction – creating MRCs with fundamental technology units which aid in the colonization of new planets starts off with the enthralling construction process which precedes the mass production stage and gives an unbelievably wide spectrum of opportunities for the development of unique types of robo-technics for any purpose.
Manufacturing – the enthralling creation process of in-game items depends on the player's actions and presupposes his/her participation in the refining processes of the mined resources into materials, in creating technical parts from these materials creating individual modules from these parts through to the final construction process of items in their entirety from pre-prepared modules. For example, the robot-controlled MRC remote control system differs hugely from the one controlled by a character and gives greater opportunities for group-led control and for a greater enjoyment of the beautiful scenery of the battlefield.
Multifaceted development system – alongside developing the actual character, it's vital to remember to construct and modernize MRC robot models, equipment and technology which aids your survival in the harsh conditions on new worlds.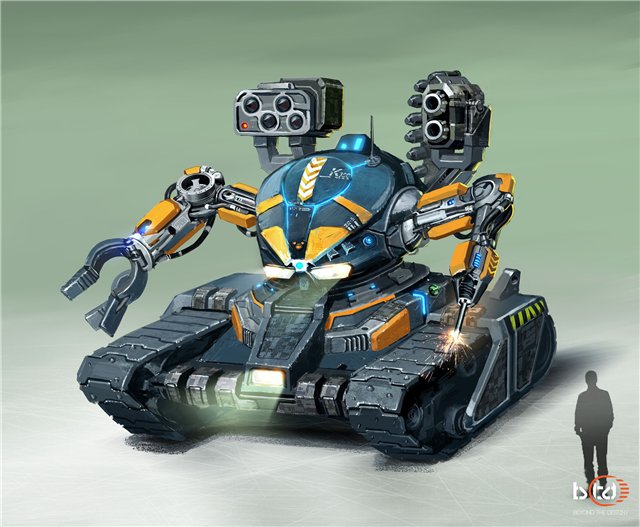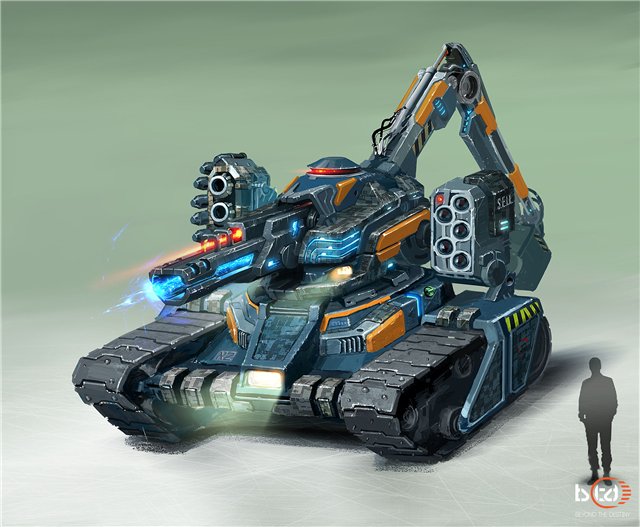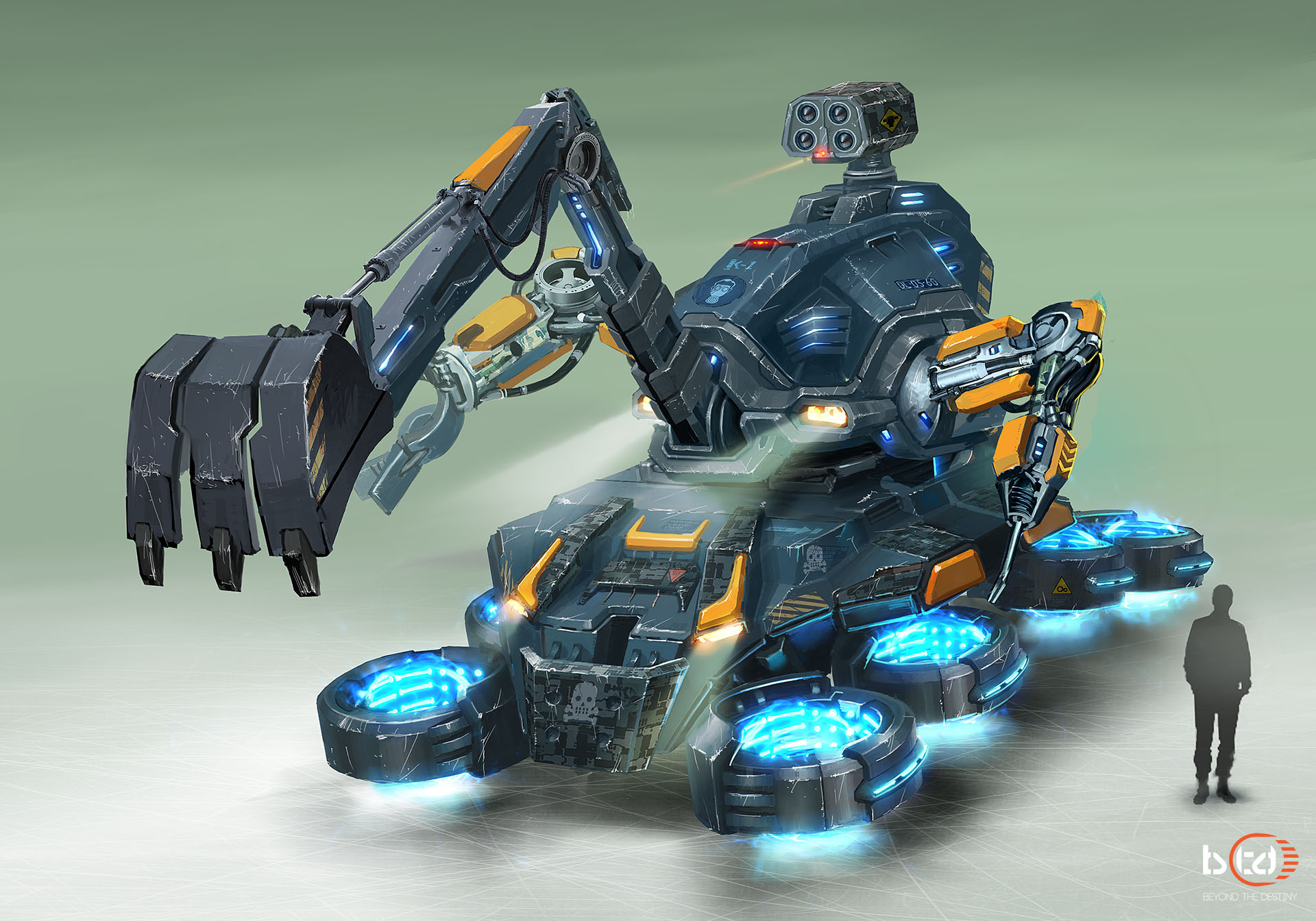 The MRC's technical specifications – it is a multifunctional robotized complex, a universal platform for the creation of robots for various purposes. It is a constructor made up of a chassis, a mechanical power-driven platform, a carrying block, a central system, and an intellectual core. Each of the blocks is fitted with special slots for the installation of various modules and auxiliary elements such as a central processor, power supply units, armor, operational limbs, kinetic limbs, various electronic components and many others. Some modules have slots for additional equipment such as drilling gear, diggers, industrial lasers and weapons for various purposes.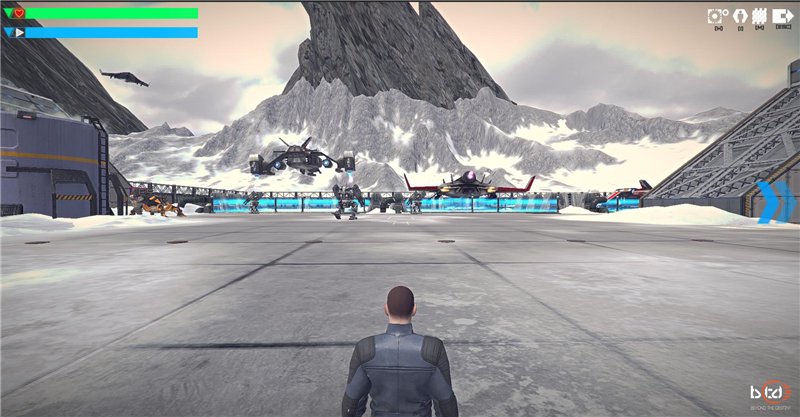 Follow our news and you will be kept up to date on all BTD events.
Yours, the BTD team.