What's happened over the last two months? Too much to even comprehend, to be honest, and I know I'll still miss a lot in this post. I'll try to focus on the major updates. We have had an influx of new faces into the team, and although some have departed, it's all part of the roller coaster. A major plus has been Iman Shabani, who joined the team as our Lead Programmer (holy cow, can that guy work!). I knew Iman from our time together working on Descension, and I have spent the previous months enticing him to join us with bribes of cookies and ice cream.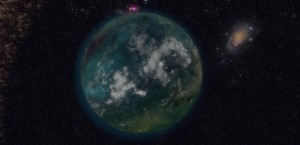 It's so nice to see someone come into the team and just hit the ground running. He instantly updated the version of UDK we were using, from September 2011 to February 2013 (we believe this is the most stable version available at the moment). Once that was done, Iman started bug-fixing the A.I. and implementing new gameplay mechanics, such as the player character's new "lean" ability. You can now lean around corners to survey the situation before you make your next move.
Alongside this, we decided to remove the jump feature from the game: it was redundant for traversing the levels. The space bar key is now mapped for interacting, while "q" and "e" are now mapped for leaning left and right. These are simple feature changes, but they were something we thought necessary as an advantage for the player. You don't play as a genetically-enhanced supernatural assassin — just a man. From a programming perspective, it has been very pleasing with Iman on board. It means we can really start motoring in other parts of the production process.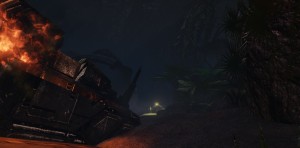 There has also been significant progress made within our environments, as interact-able objects now flash visibly. We have also been playing around with puzzles using Kismet. It has taken a significant chunk of time to make them feel balanced, but we are making progress. We can talk about that in the future with one of our level designers.
During the last few weeks we have taken huge strides forward in the art department, focusing mainly on characterization. These discussions often incorporate the whole team using our own personal forum. It is always fun to log onto the forum every day to check which aspect of the game the guys are talking about or requesting assistance with.
Our next major goal is to complete our gameplay trailer to launch alongside our Steam Greenlight campaign next month, so stay tuned!
Until next time.