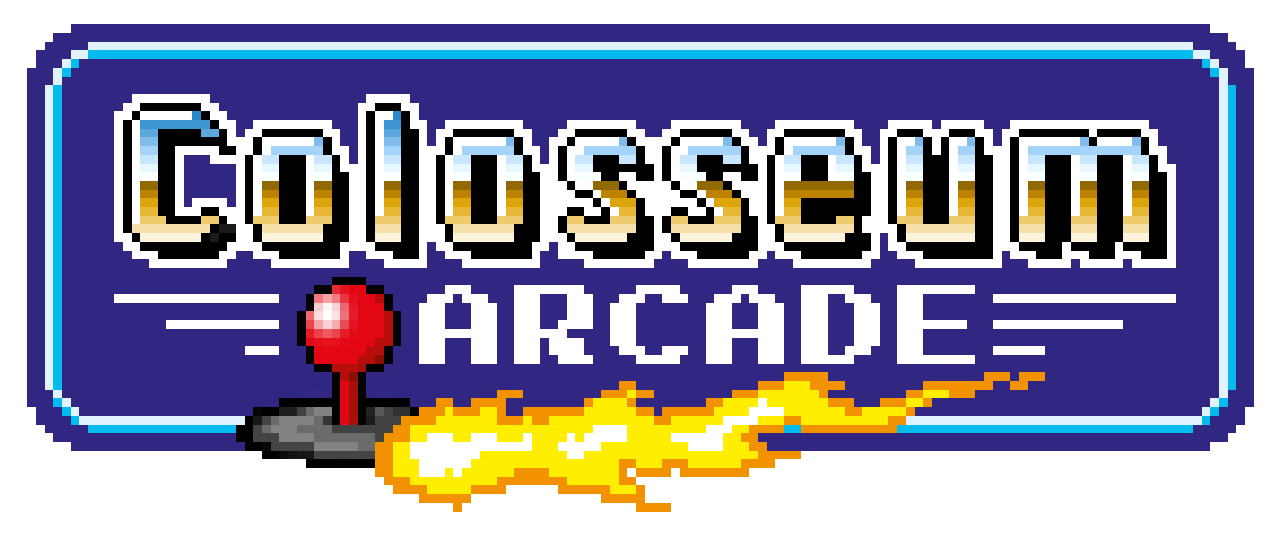 When you load up Colosseum Arcade you will immediately notice the lack of any traditional menu. We figured, we could let the fun begin from the get-go and create and immersive experience that starts with the first second of the game.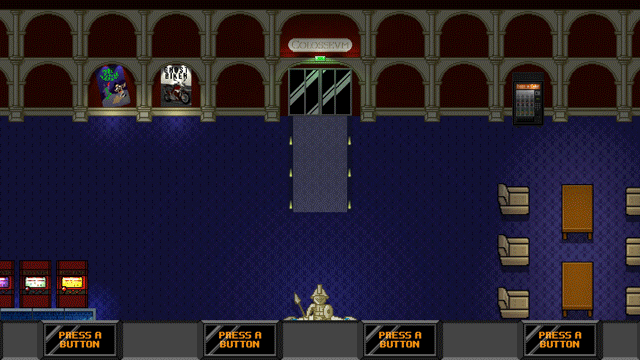 First you will see the luminous entrance of the Colosseum Arcade - the eponymous arcade hall - and the surrounding interior. There is tons of stuff to discover: Billiard tables, exclusive decorations, a vending machine and of course the arcade machines themselves.
To explore this bountiful room, simply plug in a controller (or better yet four) and choose one of the nerds that you read about in our last article. Be quick about it, though, since cloning is not an option; you can't all be Jonathan (We know you want to...)
That's it, now you are ready to roam Colosseum Arcade!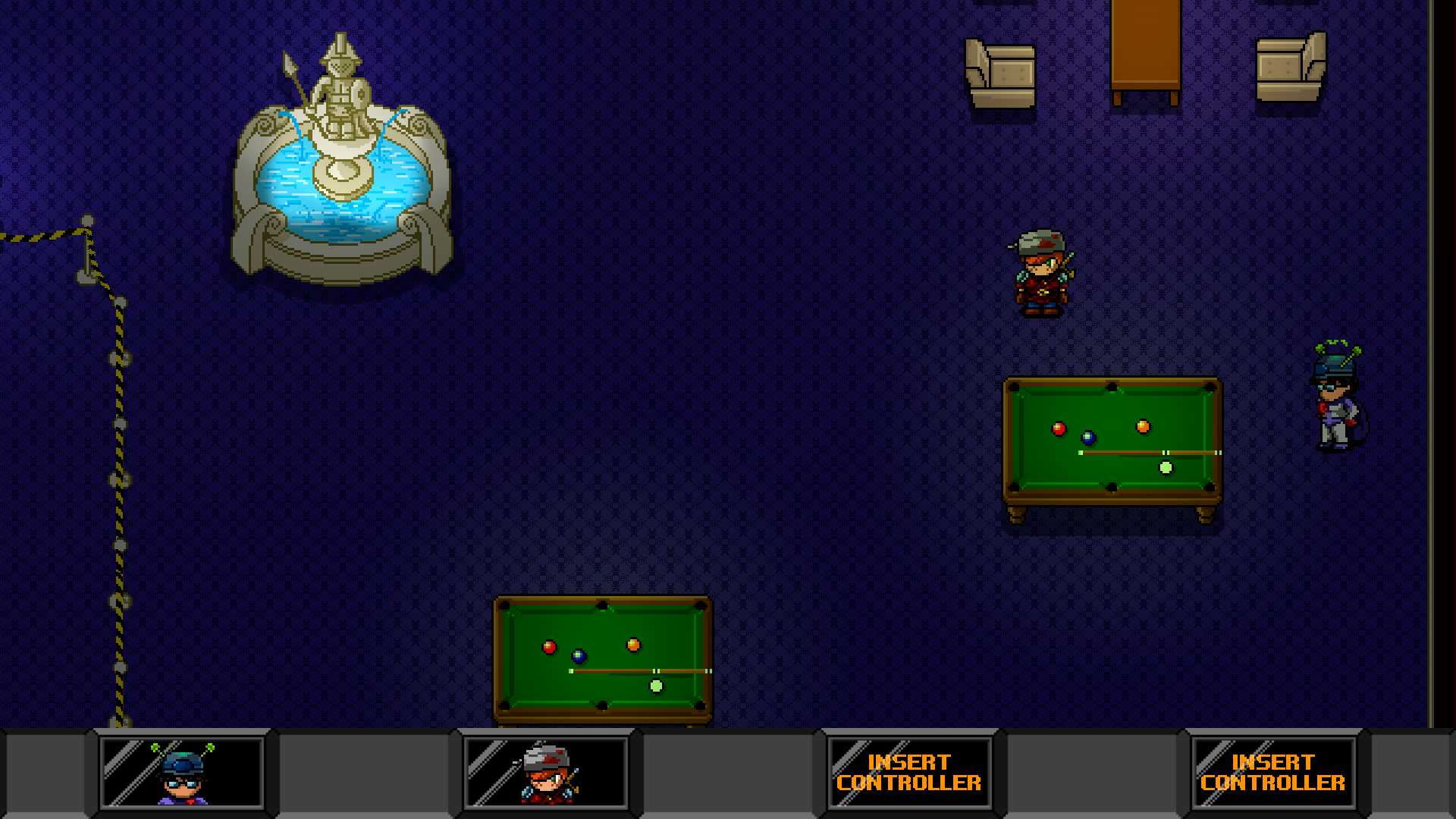 When you and your friends have decided on which of the games you want to play, simply step on the big screen surrounded by the corresponding arcade machines. When all players have entered the zone, you will be greeted by a configuration window, where you can set up your controls for the game. Each of the unique arcade games plays differently, but you can individually customize the input for each game to make sure, that you are always in full control of the situation.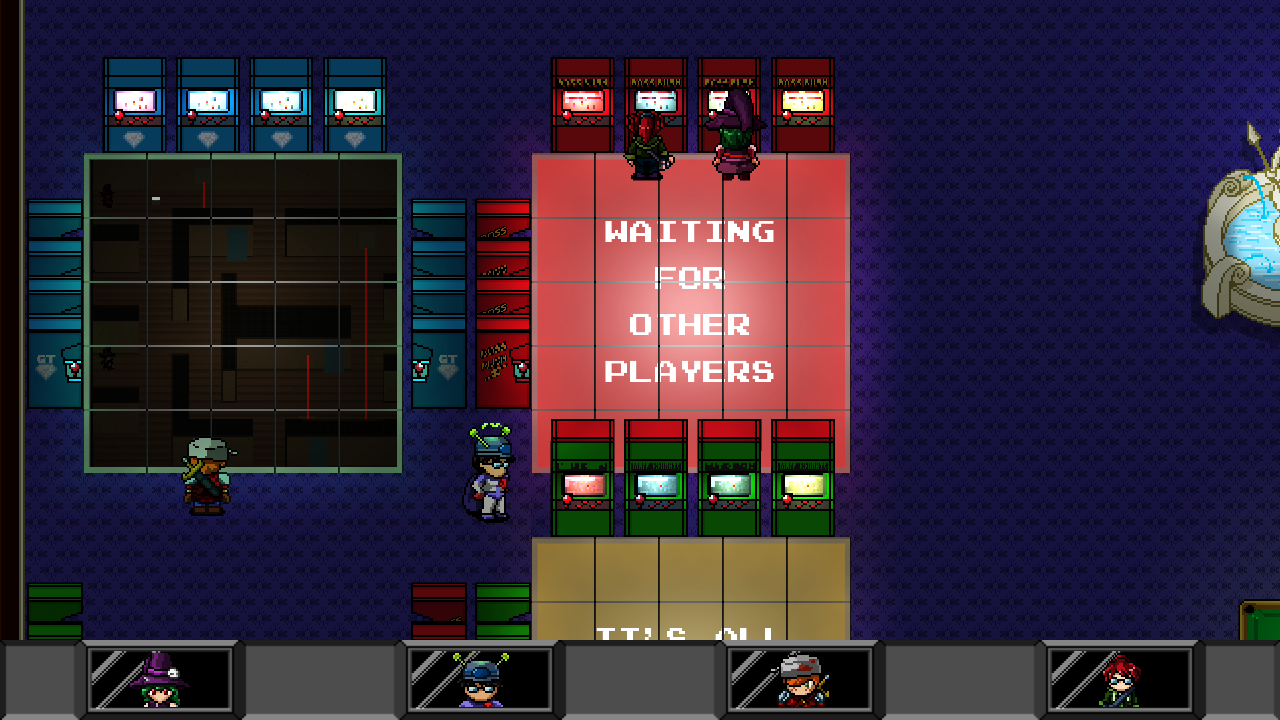 That is all for now. Next time, we will give you insight into the first of our arcade games: Boss Rush. You will learn about the powerful moves you will obtain and catch a glimpse of the terrifying creatures that linger... Beneath The Pixels.