Battle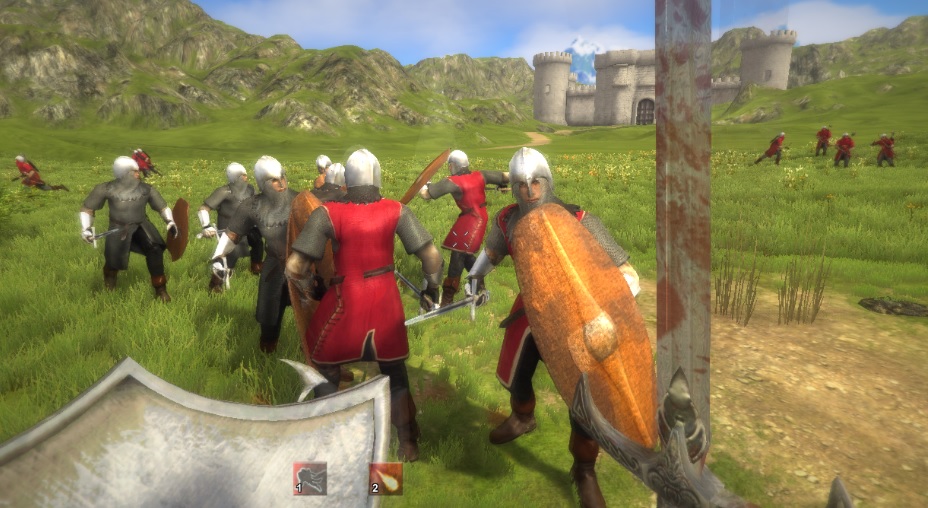 It's been a while since the last update, so I have decided to keep you guys updated by showing you some of the new features.
I have been busy with animations tweaking and NPCs AI lately. So here is a list of new features :
Archers are trying to keep their distance from target now.
When you come too close, archer will draw his sword and start to defend himself.
When you get far, archer just simply goes back to using a bow against you.
Soldiers can move in a circle around their opponent. (so do archers)
All NPCs are facing their targets now. (they are looking into their opponents face - most of the time)
All NPCs got a new set of "getting hit" animations.
Better ragdoll physics - when you kill your enemy, he falls in that hits direction.
New sounds were added. (they are still temporary)
Added console - for testing purposes
Some minor animations and bug fixes
However, I'm still not satisfied with the result and I'm planning to work more on AI. So note, that this is just "work in progress" video and it doesnt show final product.
For video purposes I have increased player's health points, normaly he would be dead after several arrows and hits ;)
Music used in video:
1. The War is Not Lost - Free Stock Music
2. Heroic Struggle - Free Stock Music
Freestockmusic.com