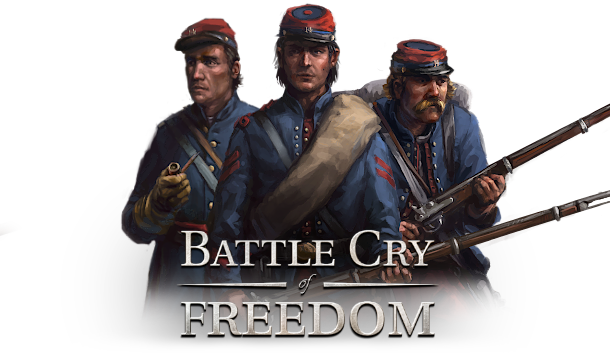 Hey there! This is just a short update to remind you that the latest update for Battle Cry of Freedom will release in just two days, on the 15th of May! We also have some news regarding several Linebattle Events.

The update will feature many new additions to the game, the new "Age of Napoleon" Mod, plenty of bug fixes, and dozens of Quality of Life Improvements. Here is a little sneak peek of some of the new content coming May 15th. Stay tuned!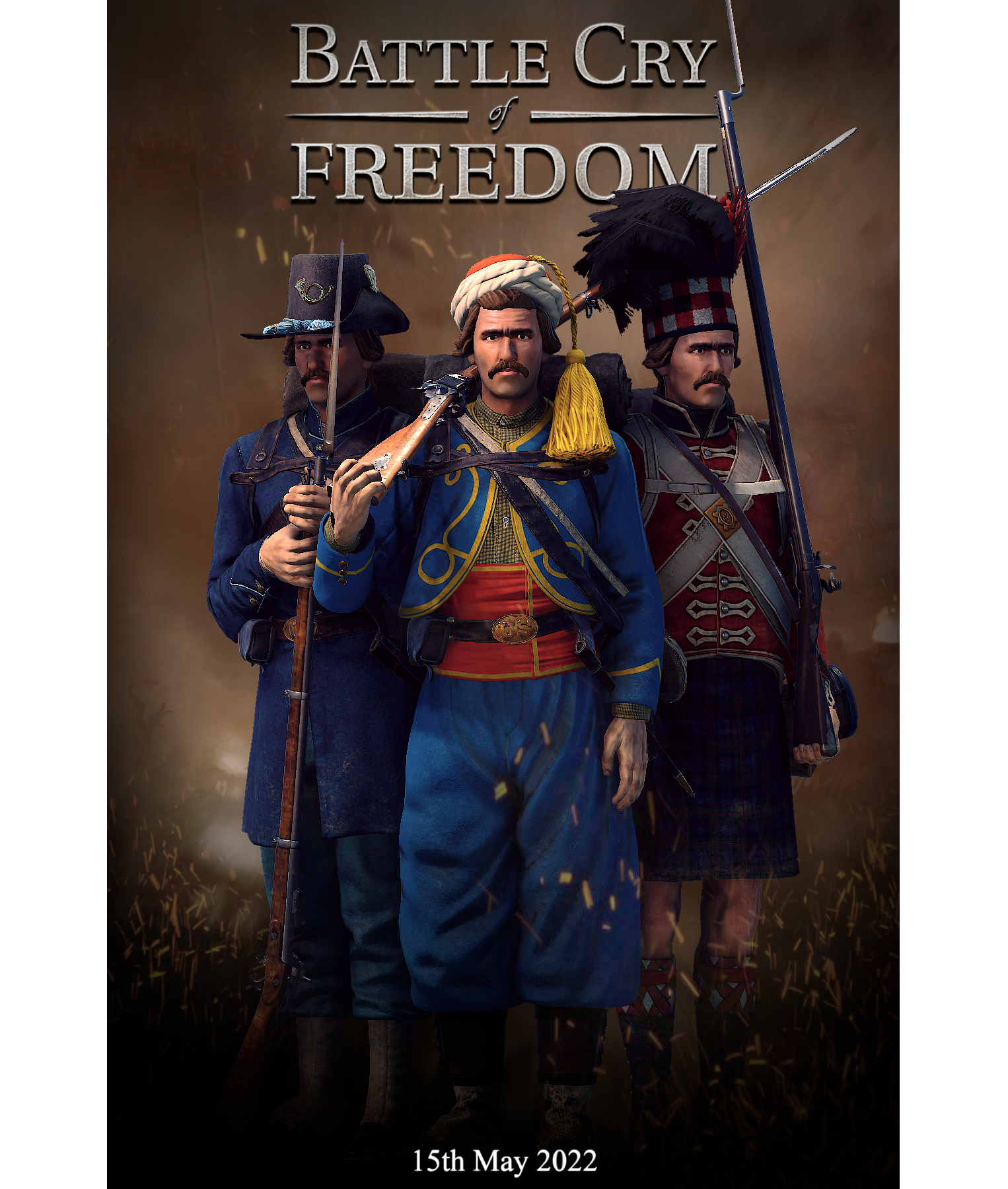 Check out the Age of Napoleon British Faction Teaser here.
Check out the Age of Napoleon French Faction Teaser here.
Check out the Age of Napoleon Artillery Teaser here.

Napoleonic Themed Linebattle Event - May 15th 9:00PM CET
Thank you guys for signing up in such great numbers! We have a total of 65 Regiments who have signed up with an expected minimum attendance of 591 players!

As such we would like to remind you to show up in time for the Event Signups as getting Teams balanced with such a huge number of players will take quite some time. As a reminder, Event Signups will be done 30 minutes prior to the Event on our Discord Server.

Our Server has support for up to 555 players, but should we go over the maximum number of Supported players, the remaining players will have to go into a 2nd overflow server that we will be hosting. If you want to reserve yourself a spot on the 555 player server, I recommend showing up early.
Spots are given out on a first-come, first-serve basis.

Specialist roles, such as Sharpshooters and Artillery will also be given out at the Event Signups 30 minutes prior to the Event.

The Rules for the event can be read here.

Community Hosted Event on the Official Server - May 14th 8:00PM EST
On the 14th of may, community member and Official Server Admin "Noob" will be running a public siege event on the Official NA All Modes Server with wave respawns to keep players together and custom maps.

The Event will be 4 rounds on 2 different siege maps for a total run time of around 80 minutes.
Anyone is welcome and invited to join in! If there is enough interest, the Event might even run longer than 80 minutes.

Rules
- All Offical server rules apply
- Engineers one per Unit.
- You have the build points to work with so don't spam useless engineer works.

If you are a Regiment and intend to participate, please sign up here: Forms.gle

Public players DO NOT have to sign up. The Event will be open and anyone is invited to join.

Are you interested in attending huge organized Linebattles with hundreds of players? Then join our Discord and enlist with one of the Regiments (Clans) hosting organized events!





Thank you!
/Flying Squirrel Entertainment