After a long time, unable to work in this game due to another works, I'm back to it :)
Some changes has been made, to make the game better, and allow it to run on tablets and cellphones.
The interface and the structure of the map has changed. As said in the desciption, now the map is virtually endless. You need to find the Entity of the quadrant where you are, then the entity will give you a prize, unlock one map control option, and then generate the next quadrant,
The rest will remain the same. You need to travel in the map using the long range scan, that show the areas of a section, and the short range scan, that shows the detail of an area, with stores, yards, enemies, asteroids, among other elements.
The movement of the ship is controled by the engine power, that defines how many hexagons you can travel per turn.
Below there is some concepts of the screens (not all, there is more):
* Main screen
Now, to navegative between the map hexagons you need only to click in the desired hexagon. If the engine of your ship can reach that hexagon, you can go. Otherwise, you will receive a notification.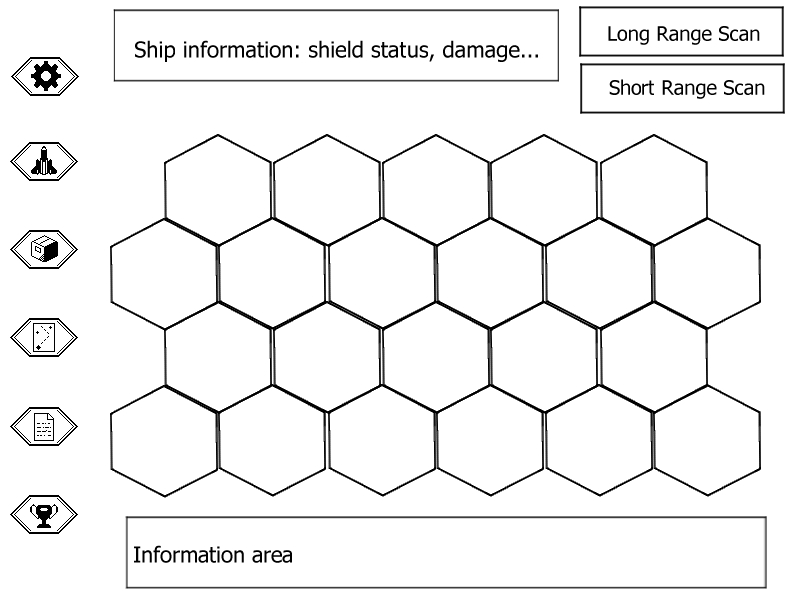 * Store
When you reach a store, this window is showed. The Yards have a window similar to this one, but showing ship parts and services, not products.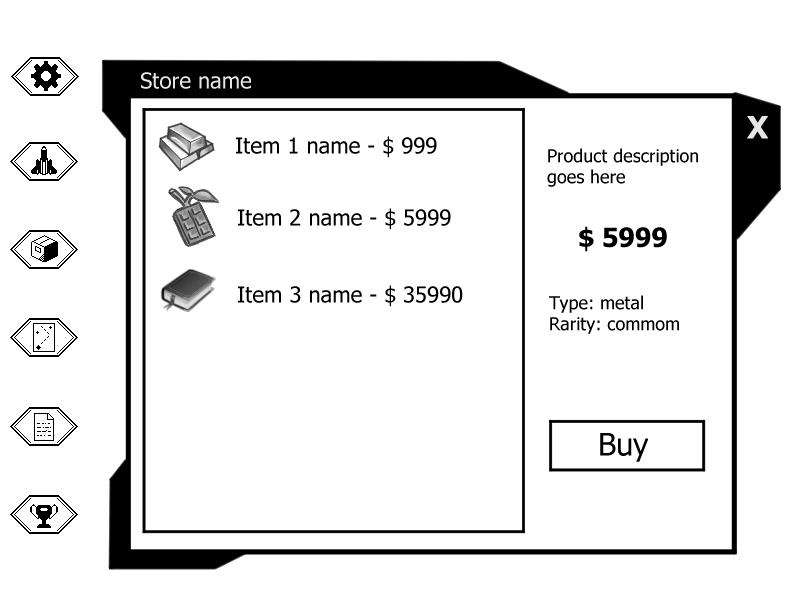 * Ship status
This screen shows the details about your ship.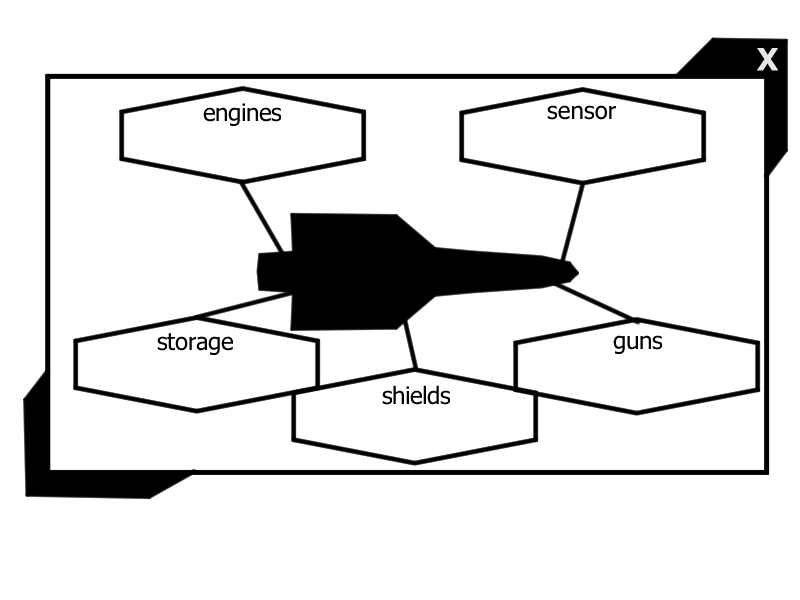 * Entity screen
When you find the Entity, this window sis showed.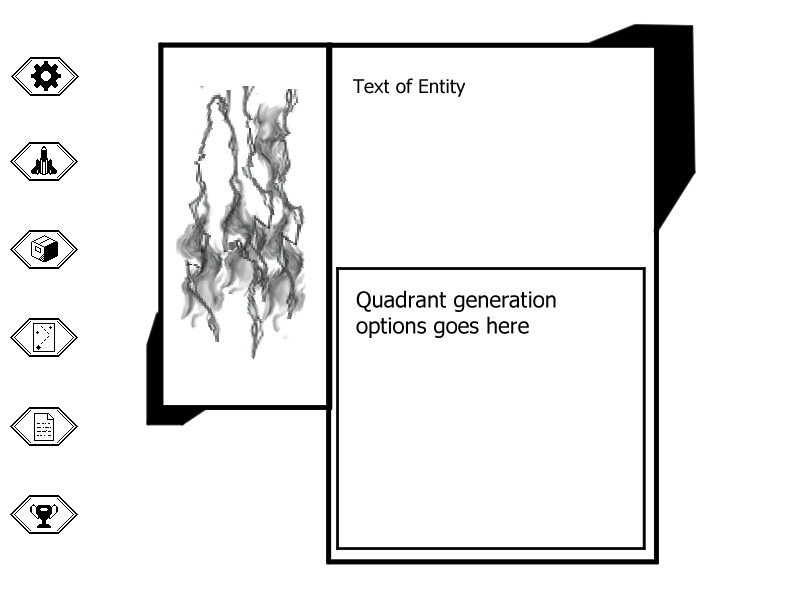 And here working in the player ship pixel art: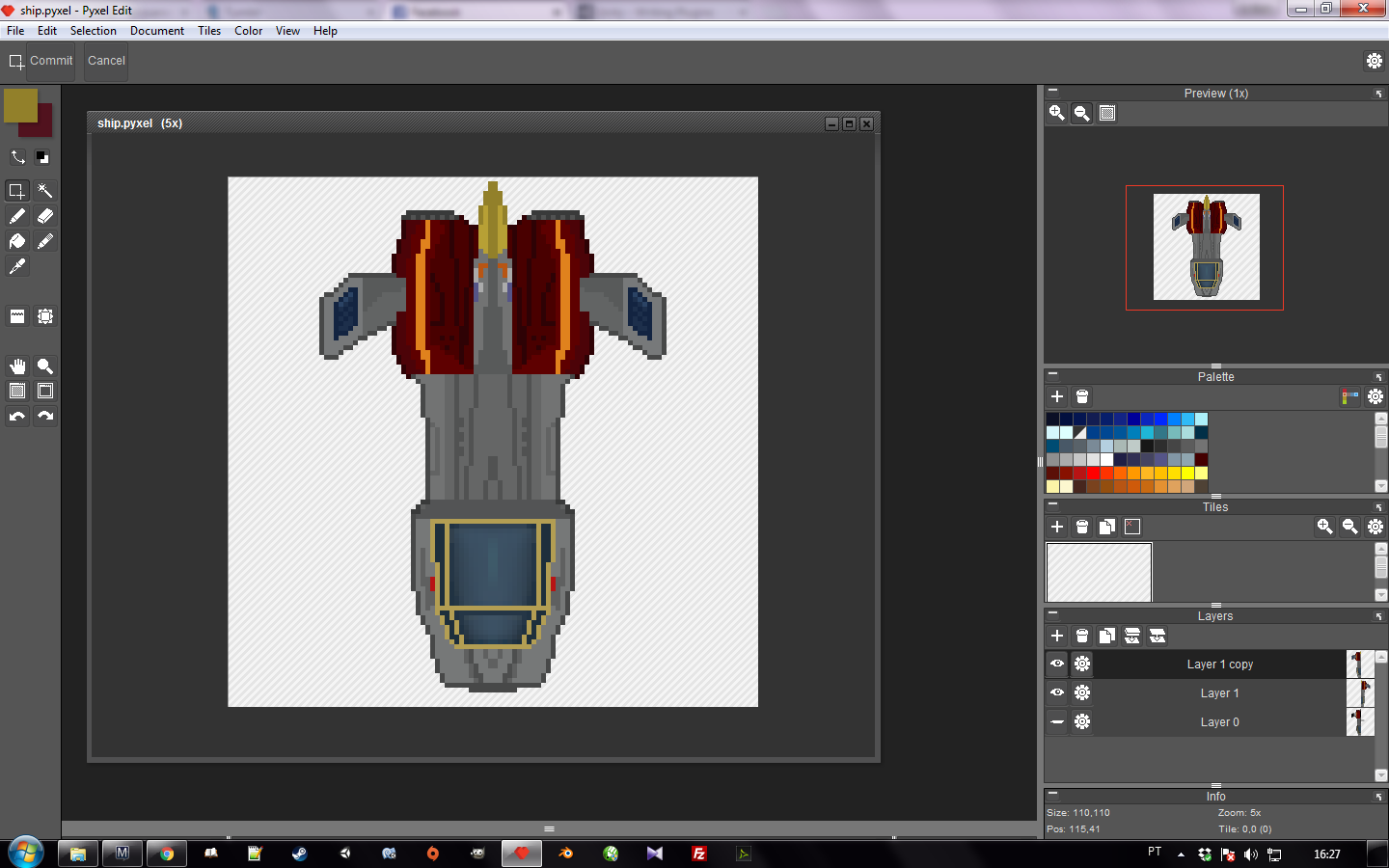 And, finally, an example of the main screen: