Attack! Of The Zedwords! Demo Gameplay Video - Indie DB
The demo for Attack! Of The Zedwords! is finally up and playable. This is the first build of the game with all of the core mechanics in place, including a built in level editor to make custom zombie maps! Check it out on the downloads page, right here on IndieDB.
Building a level in the Editor: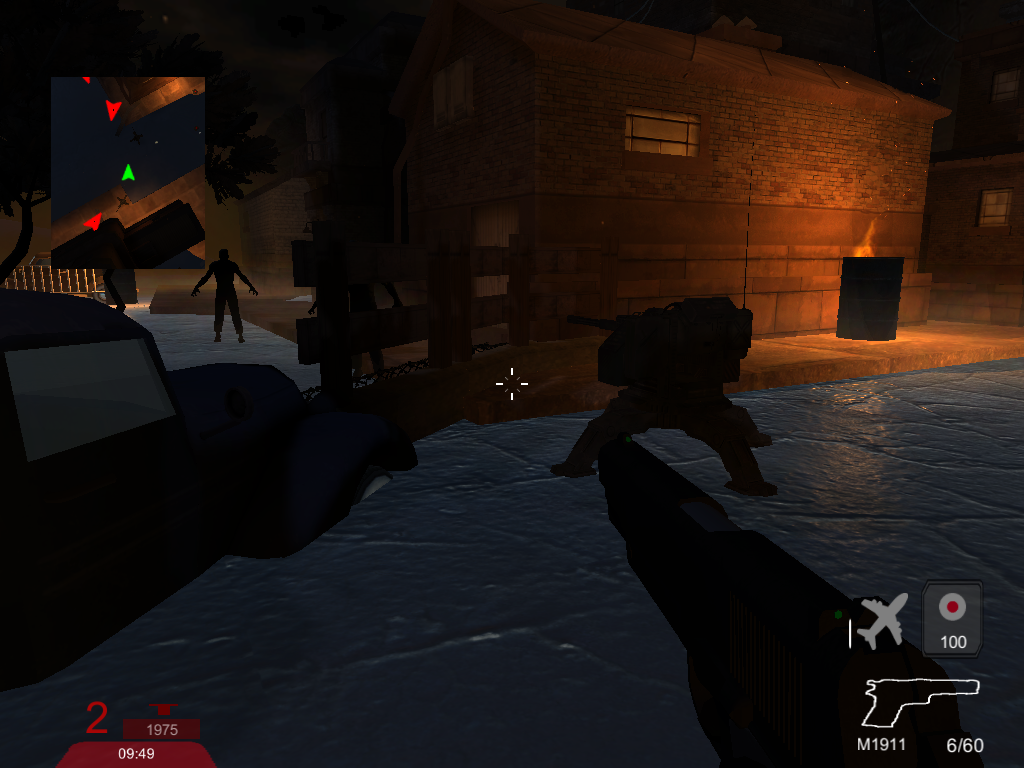 The Attack! series is going to be a series of survival shooter sandbox games, focusing heavily on user created content. Gameplay consists of building a base and defenses on the map to survive waves of enemies. In addition to building during gameplay, each base level can be edited to build a new level in which to build a new base on. The first installment, Attack! Of The Zedwords!, is a zombie shooter (because who doesn't like shooting zombies?) that is completed in concept and only needs time and funding to grow into a fully polished title.
This demo was put together by one man over several months of sleepless nights, loosely balanced with work, school and family life with an almost non-existent budget. It has all of the core mechanics in place and the first build of the functioning level editor. It still has a few bugs to clean up, but everyone who has play tested it has had fun, and that's the important part of a game, right? Because this game is being built by one man, the unity asset store has more than come in handy. I can be a designer and a programmer but 3D modelling and animation are not my strong suit. I attempted to use 123D catch for some of the models but they didn't come out with the quality needed to put in the game. Some people bash on indie games using asset store assets in their game, but I believe in supporting those developers. Regardless of if those assets were made specifically for your game, someone spent a lot of time developing them to be used in a game, and those people deserve to have their work utilized and their time not gone to waste. That being said I have compiled this list of planned assets to give you a solid picture of what the final build of Attack! Of The Zedwords! will visually look like.
The full game of Attack! Of The Zedwords! will feature 3 maps, all made by Manufactura K4, a team that consistently publishes high quality maps. This will keep the art style consistent, and provide a better overall experience than I could have done by myself. These maps are Pirate's Island, A Post Apocalyptic City, and a A Far East Asia Map. Most of the weapons will be from the FPS Weapons Pack. The models and animations are all pretty well done, my only complaint with the pack is the muzzle flashes which I can fix no problem. The Enemies will be zombies from the Modern Zombies Pack, the dogs from the Zombie Dogs Pack, and This Guy for the big zombie.
The time saved by buying these assets as opposed to making them from scratch will go right into program development. The Demo was built using FPS Constructor, and it did a great job of building a proof of concept, but for the full game I will be creating my own controller. Not a small task, but nothing I can't handle. Attack! Of The Zedwords! will also feature a level up system, based on ranks that unlock content. As you progress through levels you will be able to create custom loadouts that consist of two starting weapons(primary, secondary), a melee weapon(knife, axe, chainsaw, etc.), and a perk(air support, extra starting cash, more health, etc.). I will also be adding in networked multiplayer, and minor character customization options. The level editor will also be getting an overhaul, some of the functionality is already programmed, just not implemented in the demo. You will be able to adjust environmental effects such as weather and ambient light levels, build entire structures out of wall and door pieces, and adjust what types of enemies spawn in each wave.
What I want to accomplish with this build is to get feedback from the community, constructive criticism on gameplay, and polish this game up to the point where it will go through a full Kickstarter/Greenlight campaign. My target for release is October 2016, and if I can reach very modest funding goals, I will be able to make that deadline with no issues. My estimated Kickstarter Goal is $7,525, this will cover art assets, a new development computer, hosting/services fees, and help with living expenses during development. The games target pricing on Steam will be between $4.99 - $9.99, depending on how many(if any) stretch goals can be reached from the Kickstarter. I'll be starting the Kickstarter Campaign toward the end of April/beginning of May depending on overall community support, all contributors over $5 will get a special thanks in-game, a copy of the game, and a season pass for any and all dlc forever (planned dlc includes new maps, weapon packs, and equipment packs). None of this can happen without you, so if you like the game and you want to see the finished product, tell your friends, tell their friends, and most importantly let me know what you think. If there's something you don't like, why don't you like it? What would make it a better game for you? Quality feedback is important to making improvements to the game, and I'd love to hear what you think.
About the developer: I have been a part time hobby modder/developer for about 10 years, I have an decent understanding of how all the different aspects of video games work, and I love programming. I'm currently attending school for Video Game Design and Development in San Diego, and Attack! Of The Zedwords! is my first full featured project. I have made several small projects over the years (even with ancient technology such as a sidescroller in actionscript and flash..), in fact it could be argued that I made the first iteration of this game 7 years ago in the Retribution Engine, although it was a far simpler game back then. Everything from custom Halo maps in Sapien, single level javascript games in AndroidScript, and even Arduino games to DirectX in C++, and C# in Unity, I love making games. Even though its not my strong suit I have used free tools like GIMP and GMAX to make custom models and textures, because every aspect of making video games is fun for me. Even when its not. And sometimes its not, but the feeling you get when you get past that part is incredible. I'm doing this project for 2 main reasons: 1)To push as much of the knowledge I've picked up as I can past my current understanding, and hopefully level up as a developer, and 2) Because this is the game I've always wanted to play (at least in my head it is, we're getting pretty close in the engine too). Now I've got to take the next step in leveling up, face the unforgiving masses of the internet judging aspects of my own work I didn't even know existed. So here it is, this is my first publicly released game demo and I hope you enjoy it.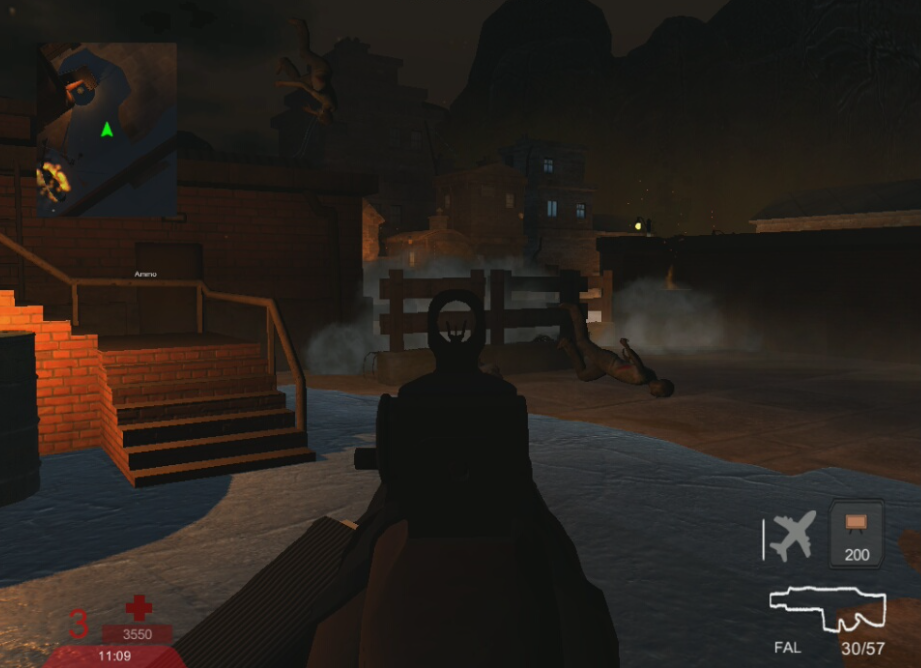 -Matt
Lead Developer, Gravemind Studios