Last time I wrote a blog, Atomic Society was on the verge of launch. We'd decided to raise funds through pre-alpha sales instead. After a lifetime buying other people's games would we sell a single copy? This month's blog will cover the story of going on sale for the first time and the latest challenges, problems, and success we had in making in simulating society.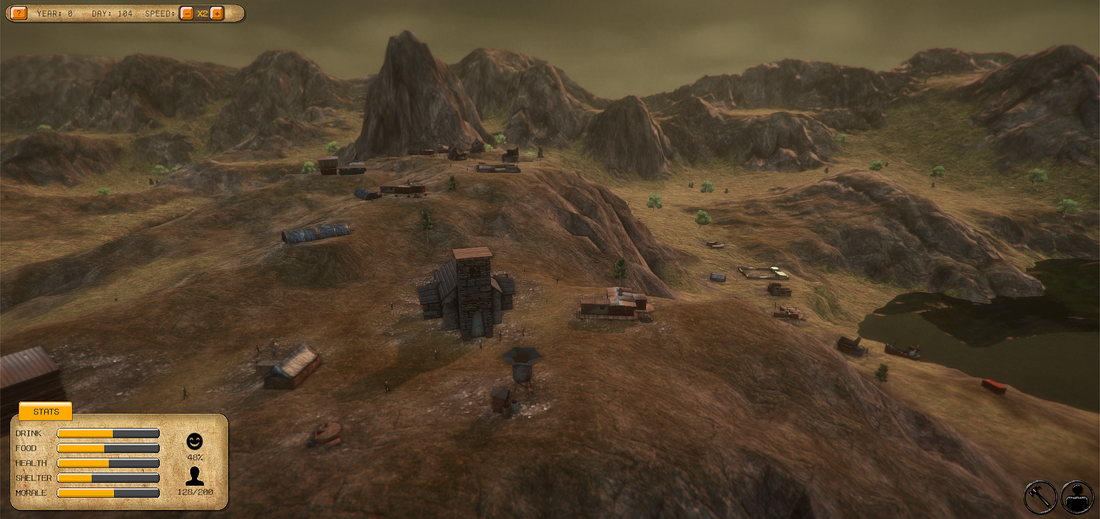 Shopkeeper Simulator & Pre-Launch Build Up

As mentioned in a previous blog, we felt Atomic Society was too young to survive the public glare on Steam, even though it means ignoring a huge audience. We had to find somewhere else to sell an unfinished video game.

I plucked for a service named Sendowl, having spotted that the developers of Prison Architect and Rimworld used it. I went through the lengthy process of creating an account with them and getting Atomic Society ready to go. Sendowl charge a fee of $15 a month and don't take a chunk of each sale (like Steam does). (But actually, this is a half-truth because you need to use Paypal and/or Stripe with Sendowl to handle card payments – and both those companies take a cut!)

Anyway, I set Sendowl up, and we were almost ready to launch. The final few days before launch were a blur of wake up, test the game – go to my day job – come home and test until late. Repeat. Nick and Adam would be furiously fixing any bugs that came up as quickly as possible, always with the risk that fixing something can break something else.

Final bug-testing is gruelling. You're not playing the game as much as going through the motions over and over again. And the doubts of the game's quality start to seep in because you lose objectivity on what you're playing. But it was satisfying to see every major bug get caught and fixed until the magical time when you play it and no serious bugs occur.

The pressure was strong on as I'd committed to a launch date (risky for any game company!) and told our small community that we'd be available to buy on April 20th. There were a few eager players out there demanding the game, which is a nice thing, but deadlines are tense.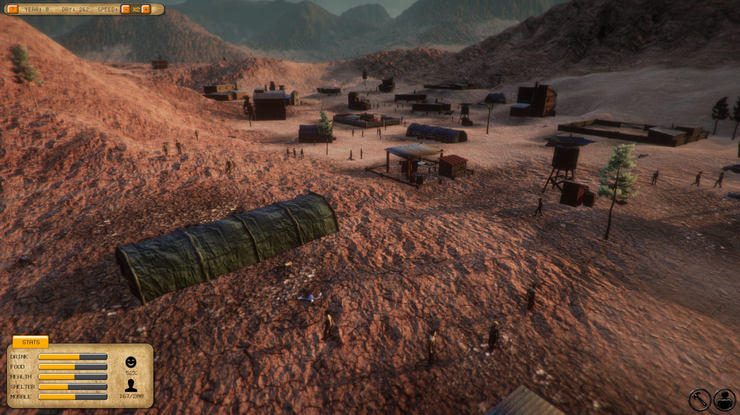 Taxman Cometh

The stress ramped up in the final 48 hours as I started poking into the real dark underworld of selling indie games and started looking at VAT.

For those outside the EU, VAT is a tax on every purchase in Europe that varies from country to country. I won't go into the details of it but it's a hassle. A big hassle. I could let Sendowl sort it for me but then I'd have to charge people in Europe extra for the game to cover that tax. I wanted to take the hit at our end and not charge people extra for the game. The more I looked into doing this the more my head started to spin. Making a game is hard enough without having to take a crash-course in economics. Was the government going to end up banging on my front door if I got the tax wrong? We can't afford an accountant to help us with this stuff.

With 24 hours to launch I decided to abandon Sendowl and switch to another service named Humble (of "Humble Bundle" fame). Humble has a thing called the "Widget" that you can sign up for relatively easily and stick on your own personal website and it handles card payments for you. And Humble take care of VAT. I do not have to worry about monitoring it or over-charging EU customers. The downside is Humble take a bigger cut of each sale (but their fee is a lot less than Steam eventually takes) but it's worth it. I will pay money to reduce stress. Of course, Humble hasn't actually paid us a single dollar of what we've earned so far so we'll see how I feel about them truly in next month's blog!

Changing service at the last minute was frantic and I had a late night trying to get everything organised. Then launch day came and with hours to go we roped in our number 1 supporter - aka Nick's mum - to be a test customer. She was the first person outside the team to get her hands on the game. And this was something we quickly regretted as she then proceeded to give us about 3 pages of (admittedly good) feedback on the gameplay! At least everything seemed like it was working.

With 2 hours to go until midnight on launch day, I announced on our forum that the game was for sale, and sat back to see how it would all pan out when we switched from being hobbyist devs to people actually selling a concrete product…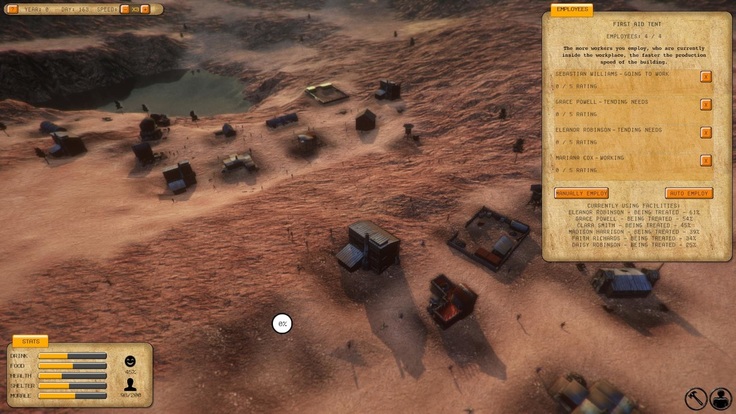 Crossing the Line

We did it and a game I'd envisioned and helped create was now for sale, joining the array of games past and present. Albeit it in a very crude, unfinished state! I wasn't sure how I'd feel about that, having a project I care passionately about out there in the hands of strangers.

Turns out I didn't feel much at all. It was a calm, peaceful and straightforward process. Nothing at all like our Kickstarter where there's a huge time pressure to be a big marketing success. Selling a few copies a day to a quiet but keen audience is definitely the right way for us. And it's fun waking up in the morning and seeing that you've sold a copy even if it's just 1.

The feedback we got from players bold enough to support us this early on proved to be immediately useful, as I'd hoped. Our testing had paid off and nobody discovered any crashes (as far as I can tell) but there were problems that I'd never have found on my own. We made them a priority to fix in the next version.

However, it is awkward being in the public eye, (even a tiny public). I wince before I check our forum each morning, and watching a Youtuber play our game made me feel so self-conscious that I had to turn off the video! But that's just my hang-ups. It's definitely been a positive experience selling a game this early on. And if Humble ever decide to pay us, we should soon be able to afford a few vital bills for the first time.

Anyway, it feels like we're truly making a game now. Any game requires players to be functional and now we have players. They were such a vital missing ingredient in the game development journey.

So Get Back to Work

With the game out the door, I didn't have to guess the best way ahead any more - players told us! Fortunately it feels much more rewarding fixing or adding things to the game when you know real people, who spent their hard-earned money, are going to benefit from them. We're not working in isolation now.

We quickly started on version 0.0.2. The rest of this dev blog will cover the most interesting things that have been added to the game since my last blog, in no particular order. Some of the changes were crammed in before launch and some came in the first ever patch, which went live last Wednesday. They're just a tiny handful of all the changes, but code changes aren't going to mean much to outsiders (they barely mean much to a designer chump like me!)

Over the last month we added…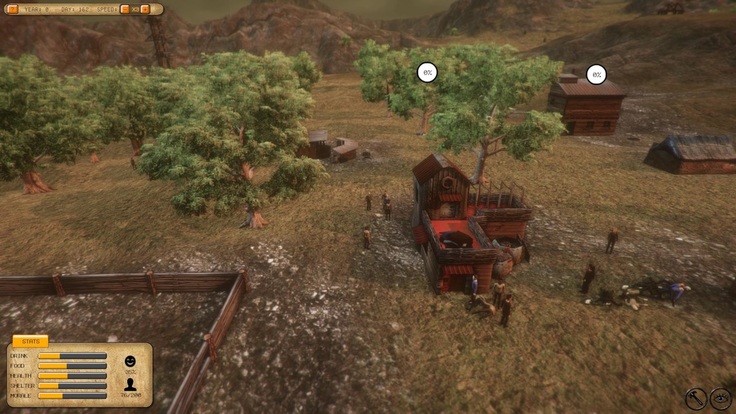 Environments Balanced and "Forest" Area

Our game is no longer just deserts There is now a bit of greenery. "Forest" (imaginative name. I know) joins the Dunes level for players to build upon.

And there has been a ton of play testing. More this month than the whole of last year combined (because we now have content to testl).

This led to a lot of tweaks. For example, the ruins spread across our wastelands used to be pretty randomly placed. After weeks of playing the game I could get a better feel on how the game plays and start moving things around. But it's been tricky finding a line between making the player have to explore and the fact that long walks in barren lands aren't that much fun. To make up for this there are now twice as many ruins per stage as there were before and the lighting has been tweaked. When you're on a tight budget, lighting creates so much mood, and it's cheap to use.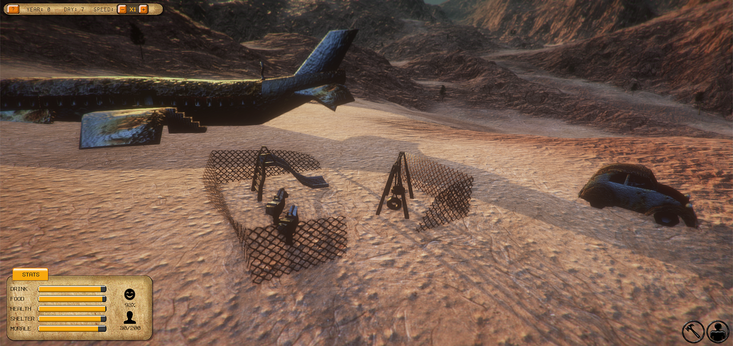 New Stuff to Loot

As you'll see in the pic above, Mariana has been very busy with her day job lately but was still able to produce a few new ruins this month. A new type of car and a "Terminator 2" inspired playground now join the others. Also the crashed plane ruin we have can now be converted into a home or storehouse and looks pretty cool.

Construction Areas Re-Done

Every so often a part of the game will just get neglected in the rush to make new content. Then sooner or later someone on the team will notice it, as if for the first time, and vomit at how ugly it looks. Our construction zones used to look like floating chocolate bars. This month we were able to come up with a much more organic construction zone that hugs and flattens the environment properly.

Quality of Life

Although these changes aren't that exciting on their own, they add up. I always like putting these in as the small touches that have the biggest effect on how a game feels. The last 10% of polish is so important. Some of these changes were a result of player feedback.

For Example...
Buildings can now be rotated before they are constructed.
We put in more keyboard shortcuts for regularly used tasks.
We added in overhead icons to show you critical problems with your buildings, such as a lack of employees.
Lots and lots of balance changes, trying to make every building feel useful yet distinct. This includes stuff like being unable to hire workers if they were off doing something else and fired workers going to the bottom of the queue for re-hiring.
Improved movement system for the Town Leader, makes it snappier to control with the mouse and less prone to freak out. These pathfinding changes also improved performance on low-end machines, letting us slowly but surely lower the system requirements for the game...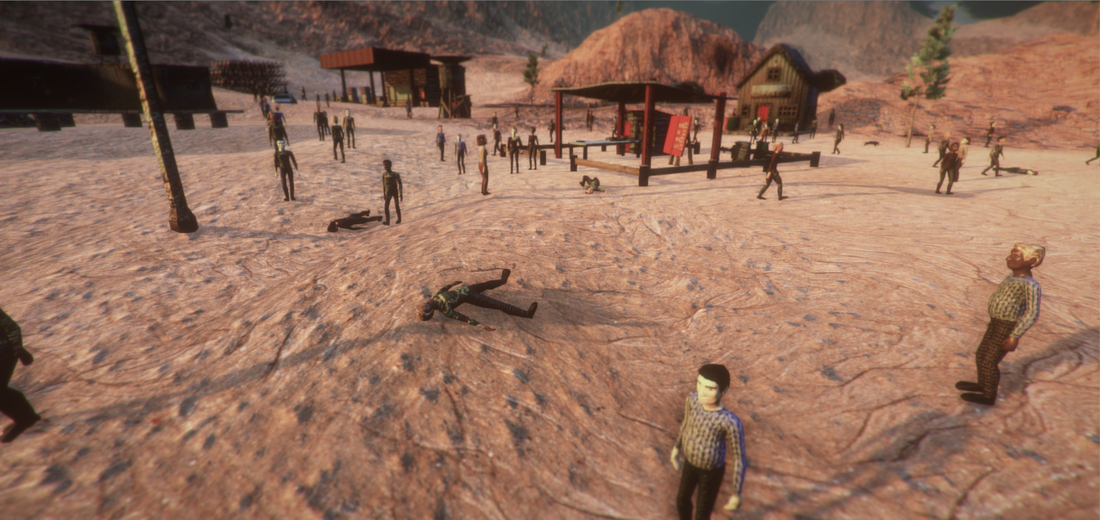 Players Names

When we went on sale I decided to offer 2 versions of the game. A bog-standard one and a "special edition" one that includes some of the rewards we were unable to offer during our Kickstarter flop. Special Edition customers have been emailing me their names for the credits and for the citizens, so we're seeing fresh first and second names crop up in the game now which is a win-win for everybody as they get to see themselves die of starvation, and we get more name variety.

Bug Fixes?

To be honest, bug fixing has been the core work of this month. Which doesn't make for great dev blogs. But we've cured at least 50 glitches this month alone. Each of them is like a mini crime scene that needs to be deduced. That's mostly what happens when you start looking at your game from a customer's point of view.

Summer

So that's about it. If you're interested in what's been going on, you can see the full patch notes for the most recent version here and what folks have been saying on our forum.

Big thanks to everybody who has stood by the game by buying into it this early and helping us to make it better month by month on its long, long road to being the post-apocalyptic society simulation it is gradually becoming.

We're aiming for fortnightly patches, which gives us 14 days to add something substantial to the game. Hopefully this will be the best mix of content vs speed. Dev Blogs will probably stay on a monthly basis as I like them to be chunky.

This week we're (still) working on execution. Nick has been putting in lots of work on the legal system. We're looking forward to hanging wrongdoers. And then there's the boring but oh so necessary stuff that Adam & Nick are producing like an "options screen" and "saving and loading" which I suppose we'll have to put in just to keep people happy.

Thanks for reading. See you in June.

(And in case you missed it, Atomic Society pre-alpha version is available to buy here!)