Hello everyone! We have fresh content in character design and we couldn't be more excited about it. In this post we will uncover some of our character design process. Stay tuned so you don't miss a bit of how our creatures will turn up!
***
Our environment studies are still on its way to a final board design, however, we have been moving forward with some character studies. If you recall our previous posts, we are currently developing two of our four card categories: Science and Ghost. We started by studying our character design for the latter, which is inspired in fire as it is a more offensive category.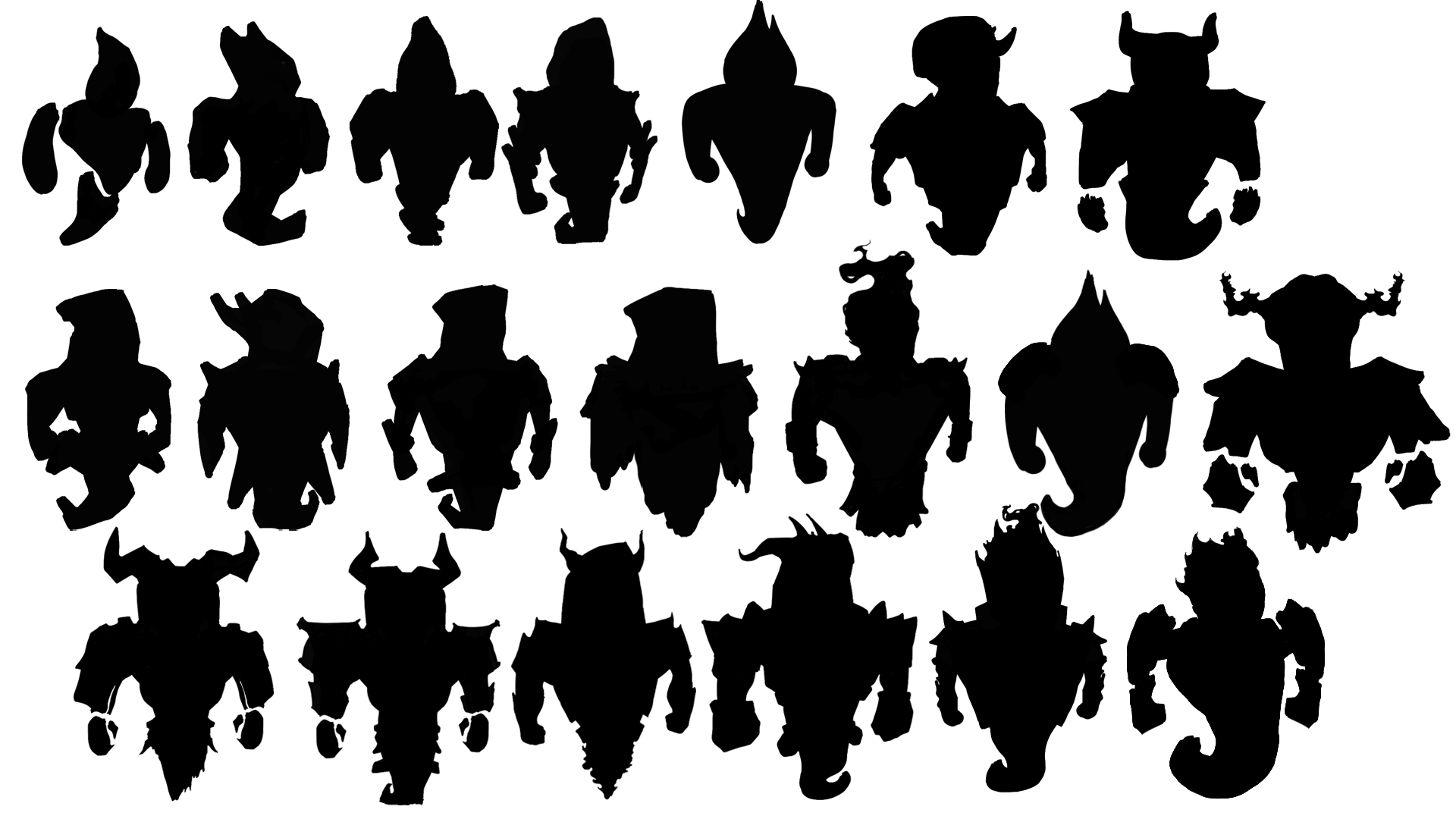 Thumbnails: general silhouette studies
The process started by making a silhouette study, suggesting different approaches to the body and shape of our Fire Ghost - the entry level character for the Ghost category. From these, we chose to make variations of two of them which we saw more fit to our cartoony art style.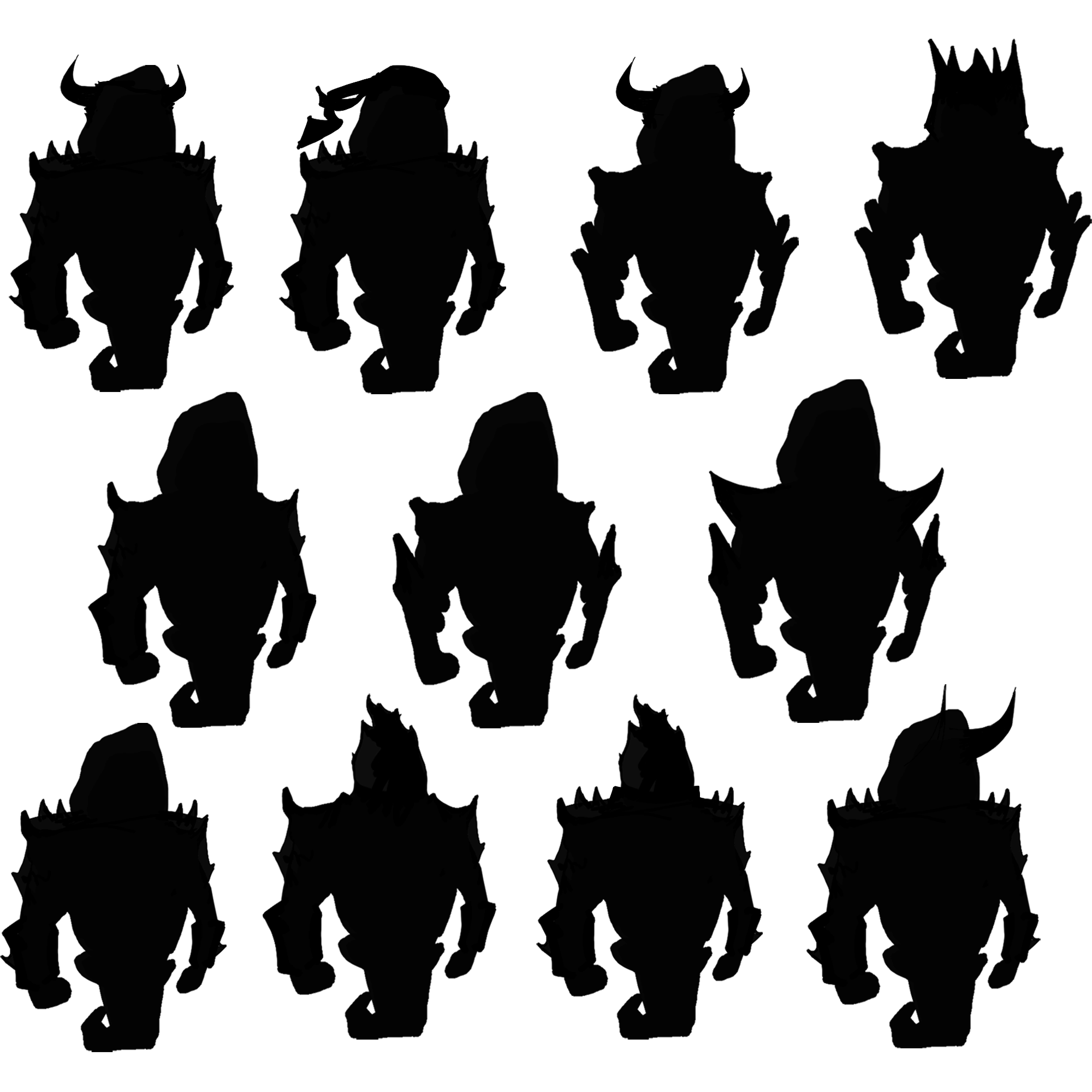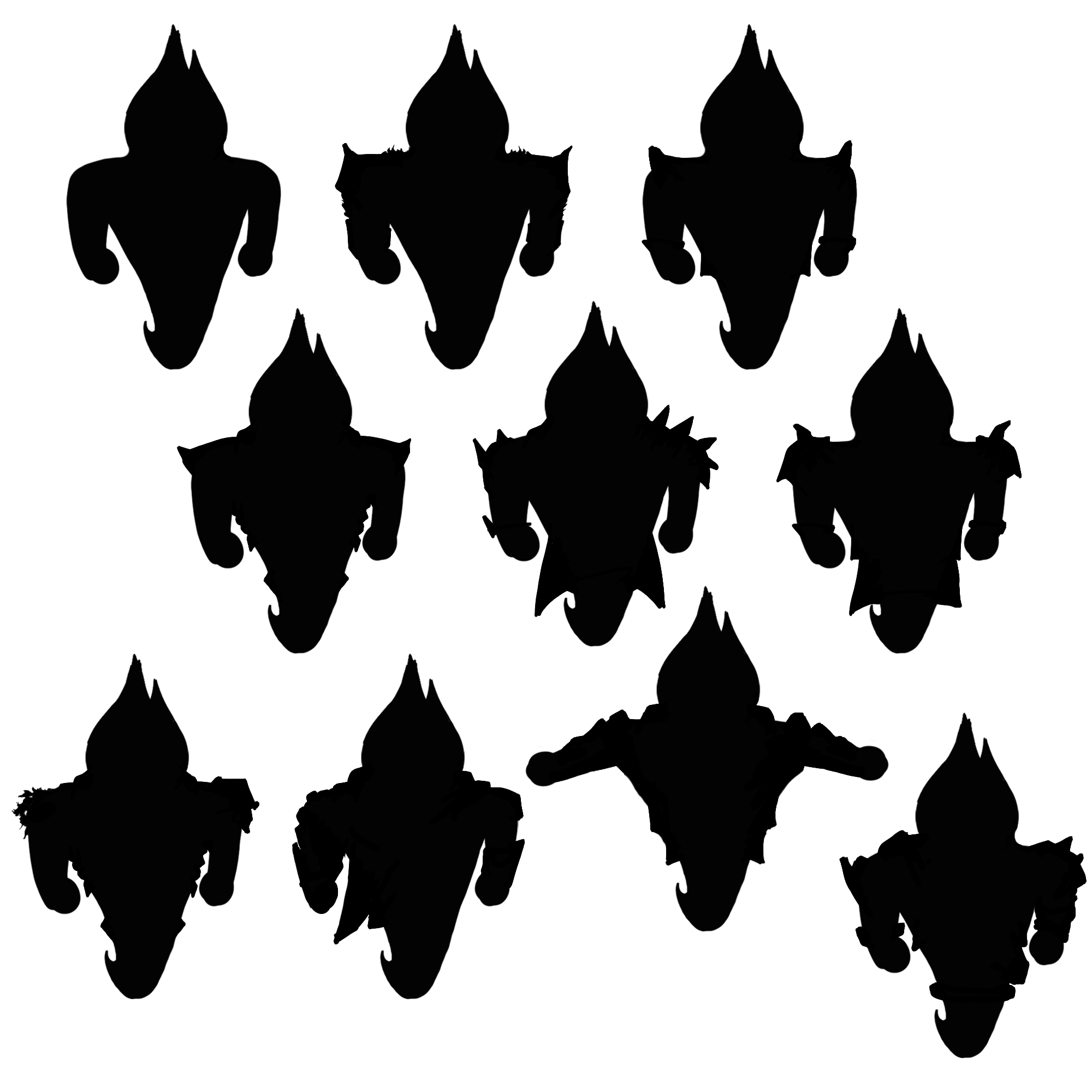 Thumbnails: silhouette variations for two characters
We opted to develop the right side design as it meets our art style and overall mood more closely and we have came up with the caracter's shape, which we studied in value and colour.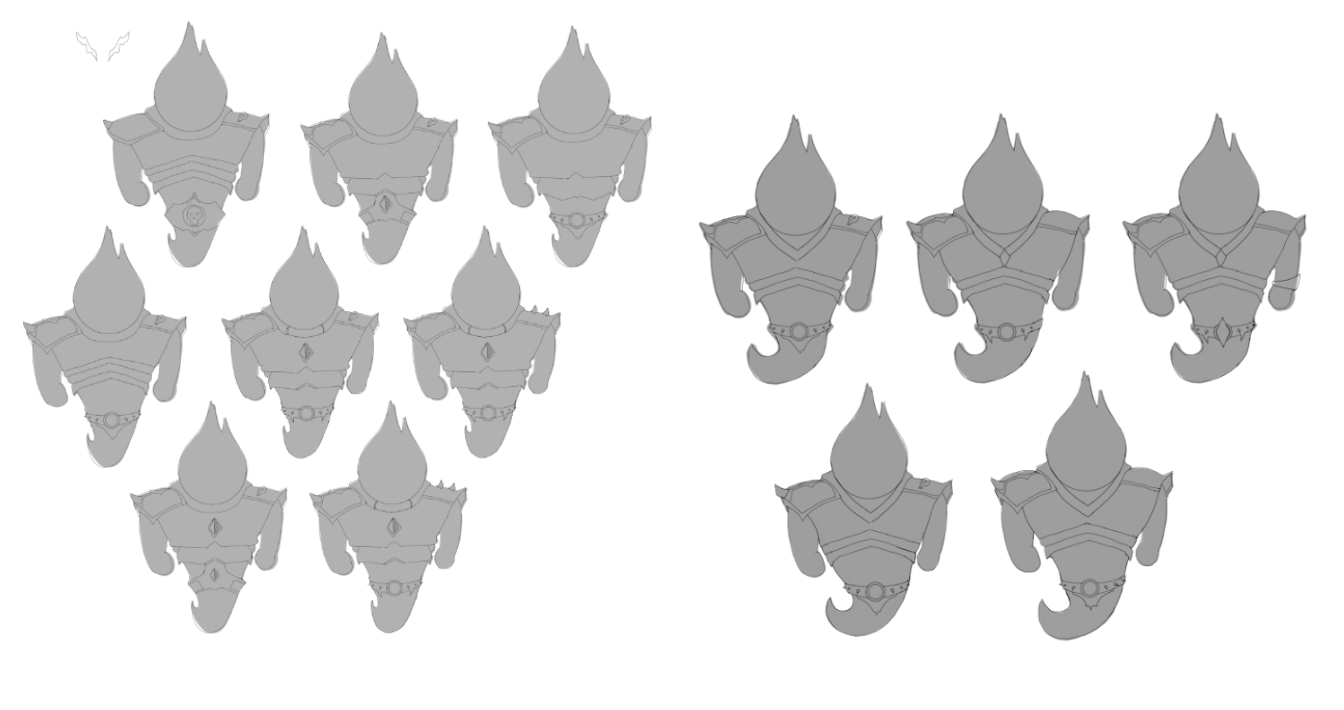 Character studies in shape and outfit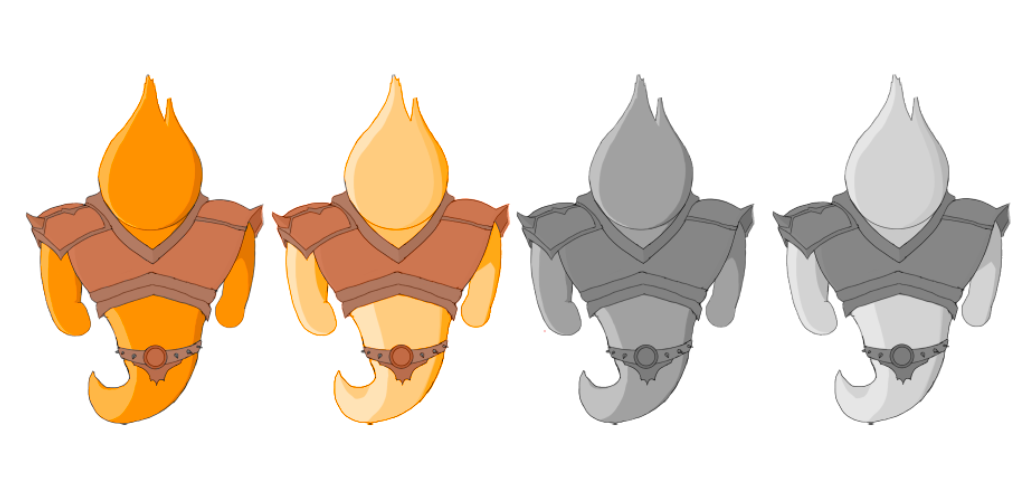 Character studies: color and contrast values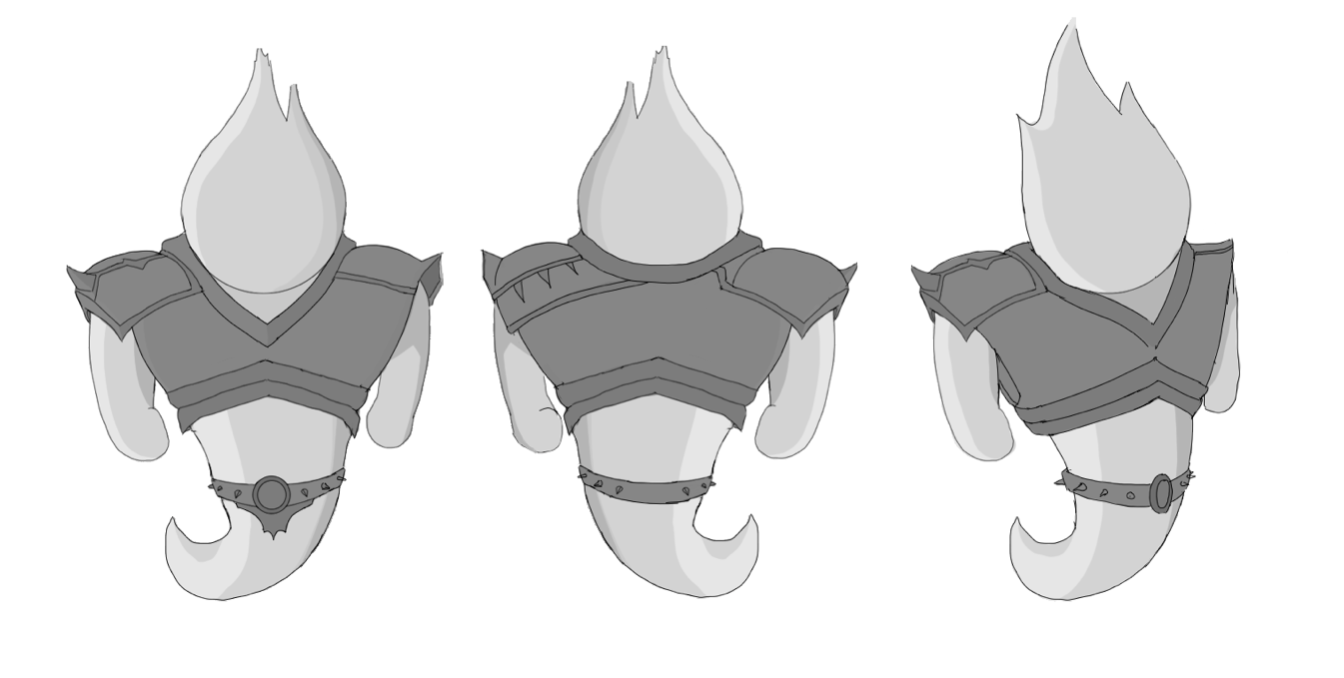 Character studies: model sheet
Finally, we made a quick integration of the character with our environment design so we could have a stronger sense of proportions which will be improved in the next stages. So far, you can check how it is all fitting together: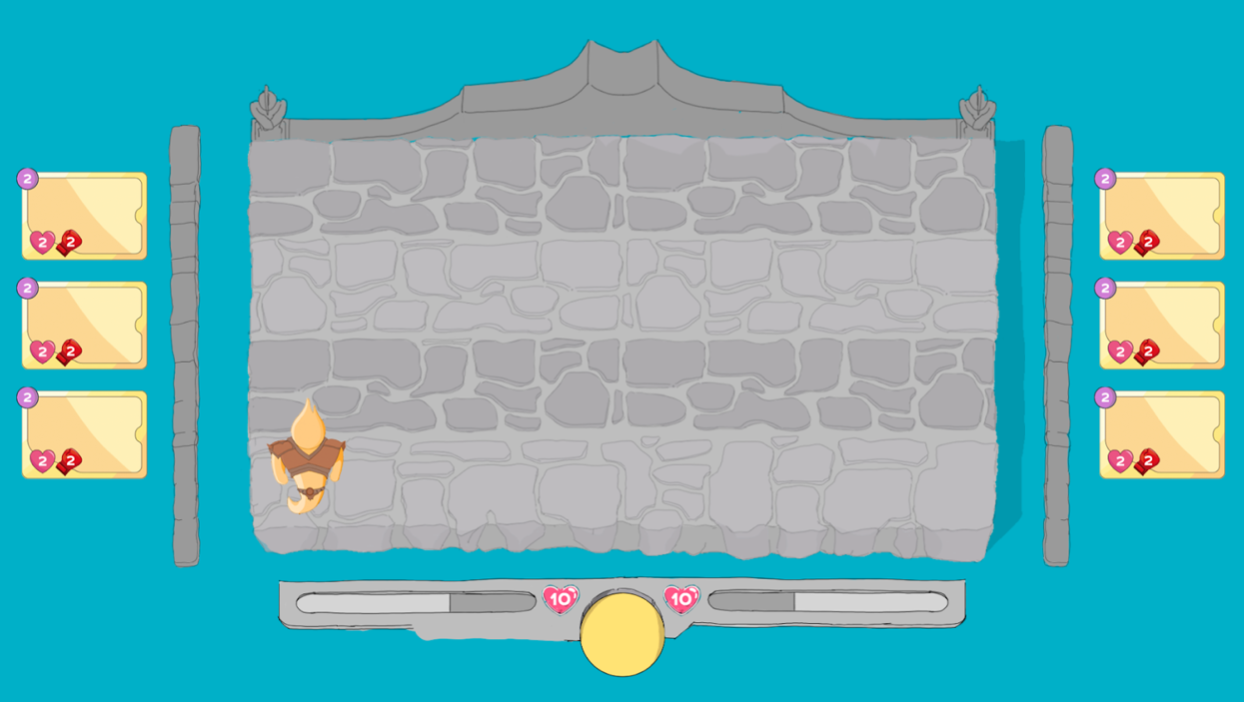 Game study: game board with character
This is all for today! We will make another post very soon to explain a bit more what distinguishes our card categories in terms of gameplay and strategies, so expect some game design news. As for this post, let us know what do you think and follow us on instagram and twitter to stay up to date with fresh content!
See you soon!