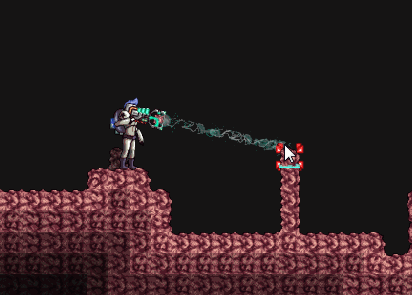 This has been an incredible week for us here at Handyman. We did it!! We got through Greenlight! To say that we were all completely shockedby the announcement is an understatement, it's still just sinking in for the team. Needless to say, we've been busier than ever, but it's anamazing feeling! We want to say a heartfelt thank you to everyone that voted for Edge of Space and supported us, we owe this all to you. The best is still yet to come, and it's wonderful to see the even more rapidgrowth in the community now!
Our celebrations haven't slowed us down, and we are working hardto complete work on the Rebirth patch and get it out to our players. We will be showing plenty of it on tonight's Livestream, so if youaren't around at 7PM EST, be sure to catch the recording of it! We can honestly say this takes Edge of Space to a whole new level. There is very little we've left untouched, and we are very excited to hear the community's thoughts on what we've done. This is a tiny glimpse of just oneof MANY exciting changes to the game.
As long as we don't blow up the labs, everyone will be exploring the new patch in the next week or two. We know it's been a long wait, but it will be well worth it. We very much appreciate everyone's patience over this last month.It's awesome to have such a supportive community! On the community side of things, we definitely want to encourage everyone to come to the forums and get involved. Come and hang out in the IRC and meet us! We are always happy to see new faces, and answer questions about the game. Stay awesome you guys, and we'll see you next time for the ArkCo Weekly News!