Last post before release!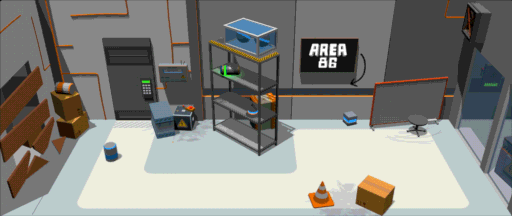 It's been a while when the last post was posted, but don't underestimate the silence!
Have been working hard by smashing bugs, polishing and implementing community feedback.
Now you have access to the latest Area 86 version and feel how it's evolved and improved.
Let's take a look at the biggest improvements:
Re-worked character controlling and item picking/managing/throwing [ much cooler to play ]
Switched to Unity 2018.4 LTS [ much better performance ]
Improved level design and added extra feedback for puzzles/tasks
Added extra assistant for item throwing
Better controller management [ should work instantly without going to settings ]
Screen-shots from the full version:
Have fun!