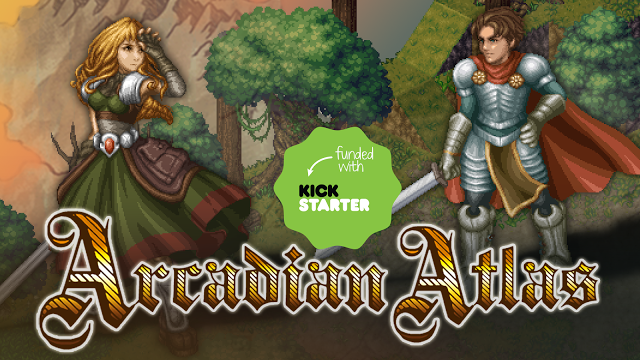 Arcadian Atlas - Funded on Kickstarter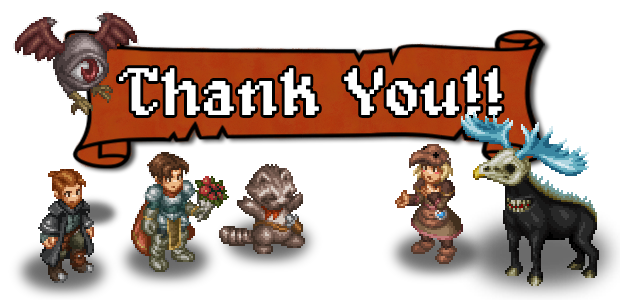 What a roller coaster ride it was! We are so humbled and overwhelmed by the amazing community outpour -- A majority of the donations for our game came from grassroots word-of-mouth marketing approaches so we just wanted to say THANK YOU to everyone who helped get the word out about Arcadian Atlas.
Stretch Goals & PayPal
Our Kickstarter was trending towards not funding for a large part of the campaign. Because of this we held off on revealing many of the stretch goals. It wasn't until the final 48 hours that our campaign truly took off, so only then did we see the community overall would prefer to skip the iOS version and move on to some of the other more exciting stretch goals.

We've discussed it and decided to shuffle some development stuff around and allot efforts in a different way.

Because of this, we're happy to present to you...
---
NEW & IMPROVED Stretch Goals: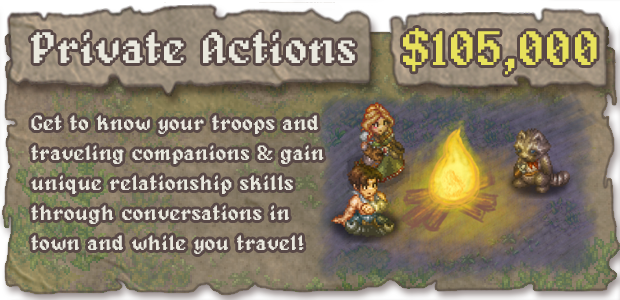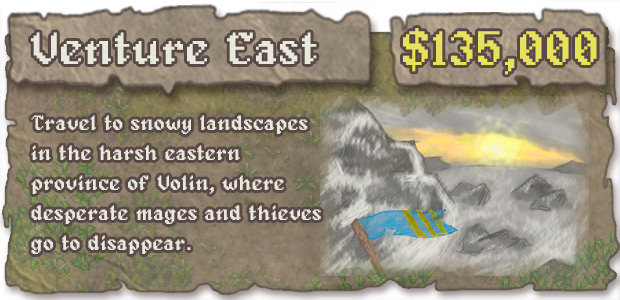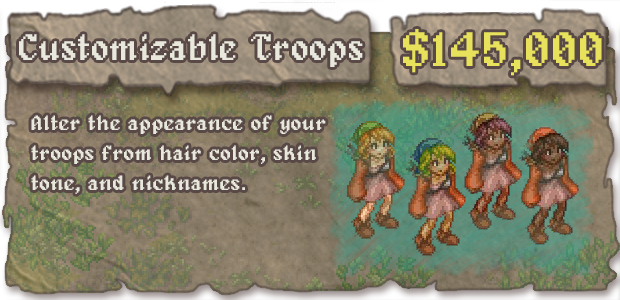 ---
If you missed the Kickstarter or just prefer PayPal: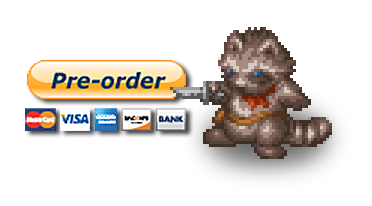 You can also Pre-Order from me anywhere on the website!
---
Final Fantasy Tactics is a series known for its character crossovers. Cloud and Aerith in FFT, Balthier in FFT:WotL, Vaan & Penelo in A2 Grimoire of the Rift. Always a fun easter egg of sorts, but never so over the top that the crossovers affect the story or feel immersion-breaking We always thought, wouldn't it be fun to do a character crossover similar to this in our own tactical RPG? A nod to the classics giving their own nod to other games (Inception??). Everyone working on Arcadian Atlas is a HUGE fan of the BioShock series, so when we heard Ken Levine was a fan of our game we really wanted to show our thanks (and the entire gamedev community's thanks for his support of small indie titles). And so....
We're SUPER EXCITED to announce Booker DeWitt and Elizabeth Comstock of BioShock Infinite fame will be coming to visit the universe of Arcadian Atlas! New Game + mode will include Booker as a playable character and Elizabeth as an NPC appearance. More details will come in the following months!
---
And now, we get to work. We owe you guys an amazing game, and now that's what we're going to pour 100% of ourselves into. We'll keep updating here as well as all our other social media locations, so check back often to see how Arcadian Atlas is shaping up!