Monday 11/18/2013
This week we have the following planned.
Bring PC build to parity with OUYA build.
Push PC build out and start Greenlight campaign.
Redo ready room
Complete Armory
Complete upgrade system
Complete platformer level
Jake
I woke up today at 6am, and decided to undergo the major task of redesigning the ready room. We have been talking for some time about how claustrophobic it feels. I have been putting this off mainly because once I bring a new model in, all the lightning, sensors etc… have to be redone.
I started in 3d max, did some quick redesign, and uv mapping, then some readjusting in gimp to tighten up the texture.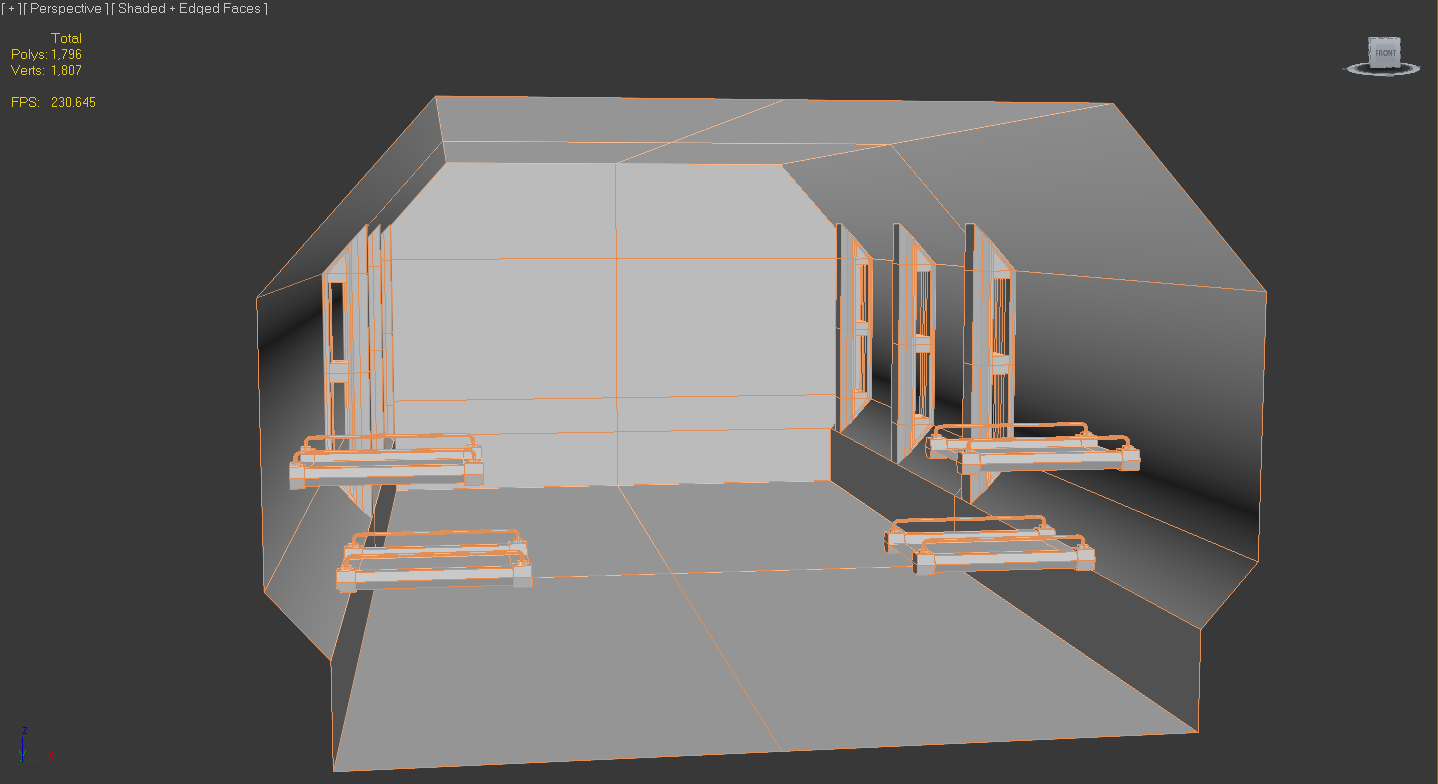 I then brought the model into shiva(our editor), and added the basic sensors. Finally the model gets updated to our scene, and the real hell has begun. Getting the lighting setup, and all the sensor triggers for weapon pick up, and utility pickup.
By the end of the day I've got almost everything setup, I still have lots of lighting work to do, but in the end Im happy the room feels a bit larger and less claustrophobic. We wanted a room where people could really get an idea of how the items work, and I think this will work alot better.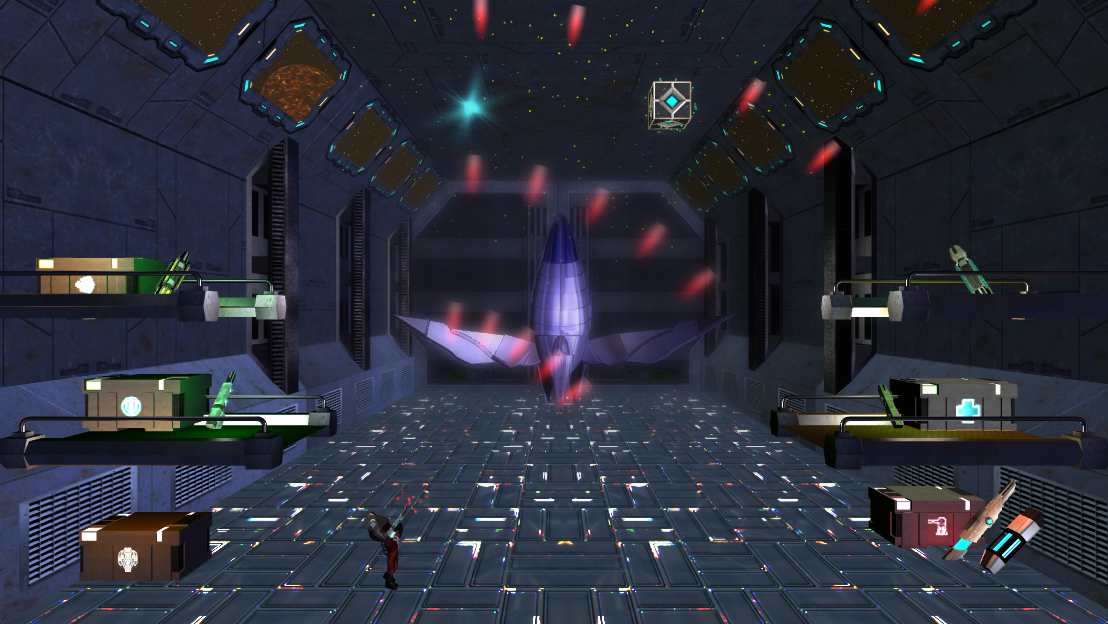 Still playing with burst map ideas on the floor, as you can see. Should have this room wrapped up tomorrow with plenty of time to get to my next project.
Zach
Today I worked on the settings menu in preparation of completing the initial PC build. On the OUYA, the settings menu will mostly just control audio and music volumes for now but will later be used as a base for key binding. On the PC, the settings menu will allow adjusting various graphical post-processing effects..
This is one of those things that sounds so trivial, but, well it turns out it isn't so trivial if you want a system where you can easily drop in a half-dozen new options in the future.