After being added to indiedb, I'd like to take a minute expounding on the story for APEXICON, and the updates for the game.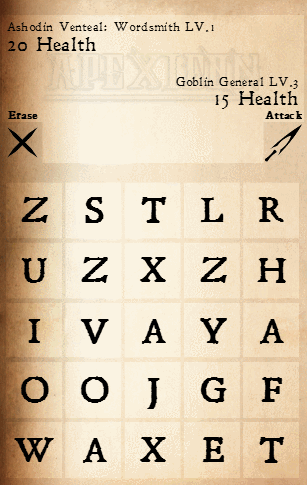 As you can see, the game is based on making words, and dealing damage to enemies. Currently right now, there is no dictionary or damage loaded into the game, as the beginning mechanics to work together were just the original letters!
The Apexicon is the source of all words in this land, and was there since the dawn of time.
Soon you will be able to get your hands on a demo of this fantasy puzzle game, coming to iOS/Android/PC!