For this part, we had Long Fei, a master of Shanxi style Praying Mantis Kung Fu, pay us a visit from New York. Master Long Fei has a super awesome story behind how he learned his art (check out the video of him below):
We've used Long Fei's movements as the foundations of the Kung Fu moves shown in Shuyan.

To do this, we asked Long Fei to go through the different moves in his art, and captured these from different angles. We then used the images and videos as templates for our animators.

Here's a photo of Long Fei getting ready to leg-swipe our creative director: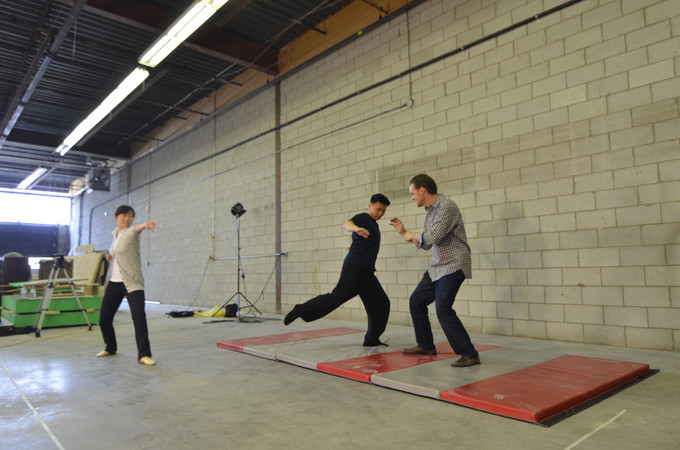 Of course, we also wanted to ensure that Shuyan doesn't look like a dude in a dress doing Kung Fu. To get over this hurdle, we also brought in a trained artist in Classical Chinese Dance to mimic Long Fei's movements, and we used the photos from her moves for Shuyan's animations.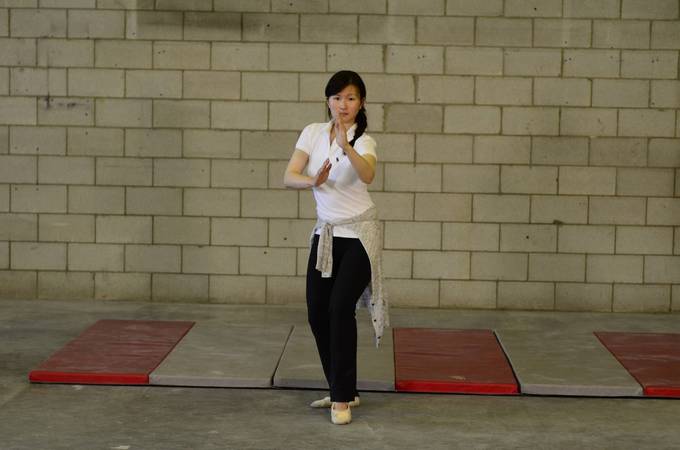 Turned out, she was a natural. Here's a short gif of the session: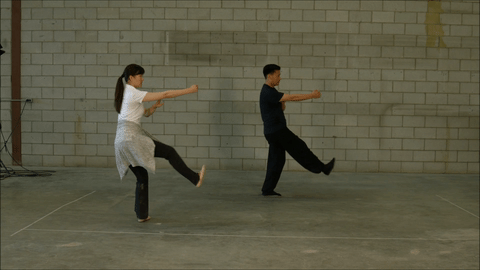 We're pretty satisfied with the results also. Here are a couple of the animations (and keep in mind, these are very early animations):