I have to indiegamestudios, one with my brother and other for games that I'm making only myself. Let's take a look what I released in 2012:
Harmageddon: Enhanced Editon + 3 DLCs
I originally released Harmageddon two years ago, but this year I finally got it ''ready''. The original game got lot of updates and fixes, and I also made three DLC-campaigns including civil war and zombies. I've been working with Harmageddon 2 also, but more info about it in future...




Rainy Day
I made this little game in July, when I got inspiration to make something different. It's really short, but I tried that it would make player think what he/she should do in that kind of situation. I'm glad that it got so much positive feedback.





City of the Dead
I wanted to make something when the world were supposed to end, so I made this. ''Make it like a day Z for the ones that doesnt have a computer with enough capacity to run day Z''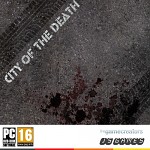 Other releases:
Pandemia: Doomed Xmas (standalone version of DLC-campaign that were included to Collectors Edition)
Dragonov3D (sourcecode for engine that is used in Pandemia-series)
---
Sadly, there were also few games that got cancelled.
Gario: Back In Action
It were close that I'd released this, but finally I decided to cancel it. Or do you think that world needs another Mario-clone?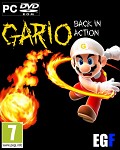 Heil to the Dead
In fact, this just turned from FPSC-game to HL2-mod, but it changed so much that I don't think it's same game anymore.




Pandemia: ReBorn
This were supposed to be second DLC to Pandemia, but it has very weird bug so you can't shoot. I didn't found a way to fix it so I cancelled it.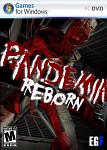 Psychotic Snowman: Killing Xmas
''A game you recently added to Indie DB (Psychotic Snowman: Killing Xmas) has just been archived and will not be shown to Indie DB members. PLEASE DO NOT RE-ADD YOUR GAME AS IT WILL JUST BE ARCHIVED AGAIN. IF YOU DISAGREE WITH THIS DECISION READ ON AND REPLY TO THIS EMAIL AND WE SHALL HELP YOU''. Yeah...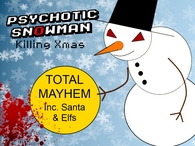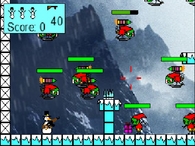 ---
And the let's take a look what's coming in 2013:




Pandemia 2 is coming for summer, other release dates will be informed later.
---
That's all! For now...
Happy New Year 2013!
-JS-