Hello indie gamers and game makers! Our brand new cinematic turn based strategy is now on Greenlight!
Check it out here:
And here is some more information:
Fair Weather Studios is very happy to announce Ancient Frontier, our latest project. Ancient Frontier is a turn-based strategy game with RPG elements set in the far future. Players will explore, conquer, pillage, or liberate the frontiers of space.
The universe is built off of the story established in our first project, Bladestar, but takes it much deeper with warring factions, double crossing corporations, privateers, and galactic governments. Take control of massive fleets of capital ships and support craft and navigate the rich multi-faceted story of Ancient Frontier- the future of war.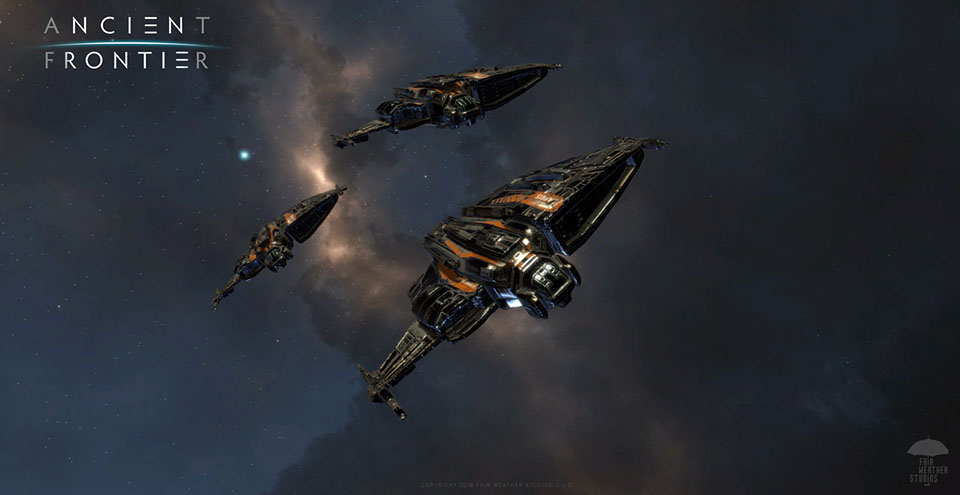 We started work on Ancient Frontier back in January of 2016, three days after the release of our first project, Bladestar. We wanted to continue off of the lore groundwork we had already set, but with a very different type of genre - A turn based strategy game where you could control whole fleets of ships. This presented a whole new set of design challenges.
While we were using the same ships from the first game, it quickly became apparent that we were going to need to redo the ship models so that they looked right in the new game engine. Our first game focused only on smaller ships, fighters and some larger escorts. If we wanted to have huge capital ships on the board as well, those smaller ships would need to be tweaked so they looked right at the new scale.
We hope you enjoy what we have managed to put together so far. It has been an intense work schedule to get to where we are at 7 months later.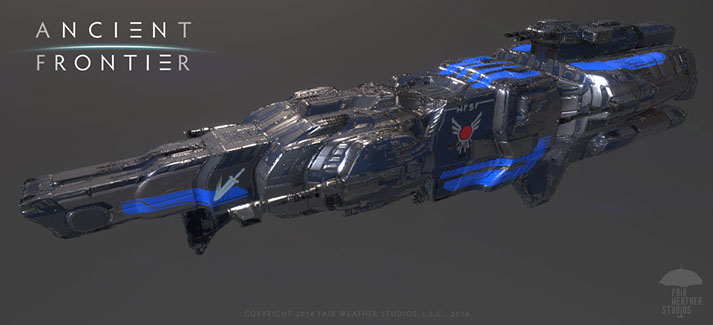 Key Features
Two full fledged campaigns
Dynamic initiative based turn based combat
Over 35 unique ships to command
Customize your play style by unlocking technologies in an extensive Tech Tree
Two major factions and three sub-factions
Large, detailed space maps to fight across
Three different resources to manage
Dozens of different weapon systems and abilities to control.
Will you defend the frontier?
Check out our first released game Bladestar here: