"An Apparently Normal Room" is an interactive experiment in which you will decide what path to choose, how to react... something innovative which is always nice to try. This experiment will play with you, "talk" with you and put you into a mix of various game genres.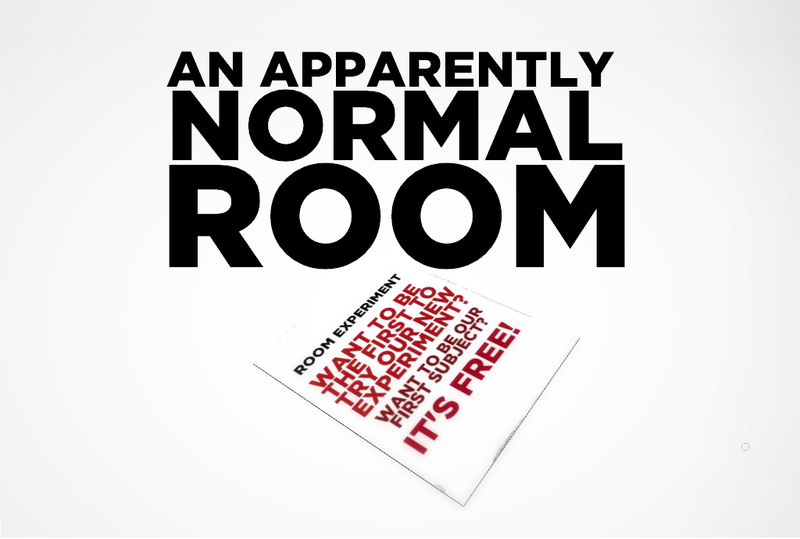 It looks familiar, huh? Yes, It's a sequel to Insert Title Here. Not directly, but It will take the same "path".
In this one you will be trapped in a single room, a white small room with only a single light. A non-visible monitor will talk to you and you will be able to decide what to do, what to say, obey or dissobey. But it's not simple as that. The experiment will put you in a lot of situations, ones will be enjoyable and anothers difficult to decide.
GOOD NEWS: "An Apparently Normal Room" will correct all the mistakes from Insert Title Here. You will not see the cursor, you wouldn't be able to click from a distance, the scripts will not be limited only to click things (you will also use the keypad), and a lot more.
Also, there's a new video: