The ammo menu in HALT can be used to switch from your default ammo to any ammo type that you've collected in the game so far. Today I'll be discussing the incendiary ammo.

Once you switch up your ammo type, your HUD changes responsively, as your bullets change color and it displays the amount of bullets you have for that certain ammo type.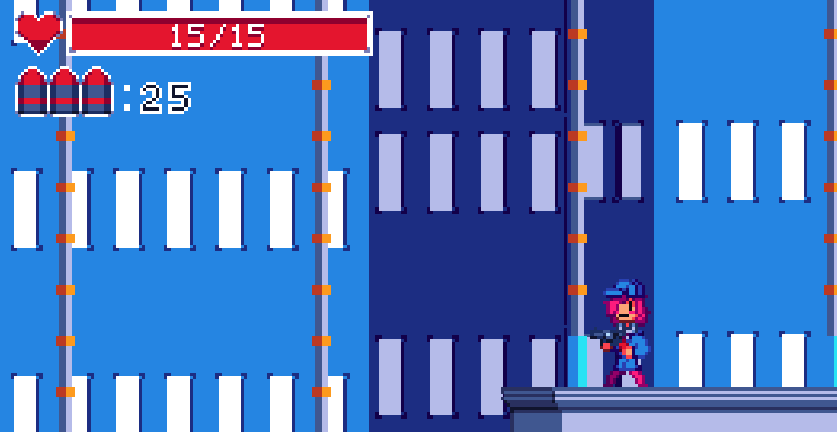 The incendiary weapon is the first ammo type you get that isn't your default one. The default ammo is very trusty, and delivers -1 damage to enemies per shot.
The incendiary weapon's bullets deals the same damage to enemies per shot. However, it leaves a trail of falling fire, which allows the player to strategically place their shots to affect their enemies.

It also explodes when it hits an enemy.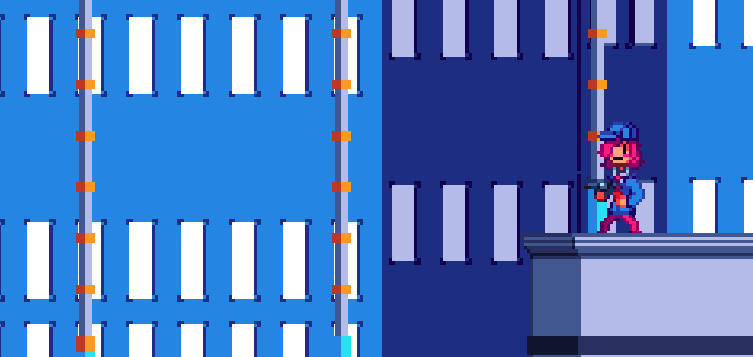 It also makes roofs and walls catch fire whenever they are shot directly.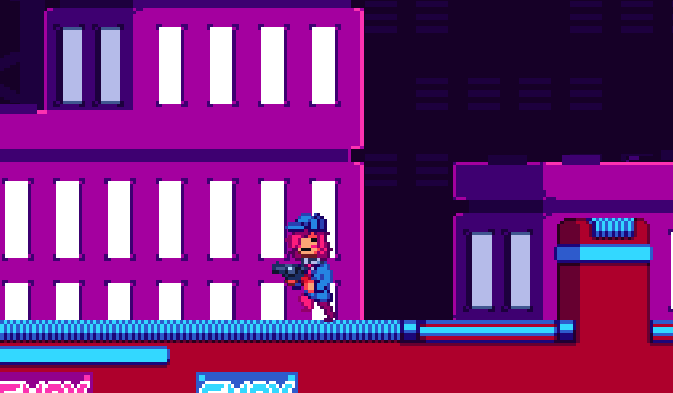 The fire particles damage all enemies every few milliseconds when they come into contact with them. This allows for spontaneous damaging and more efficient monster butt-kicking.
That's all for today!! Stay tuned to see more devlog action!