Alpha 10.0.4.1 Update
This update--available to all our previously signed-up Public Alpha participants--introduces very important changes & additions to the "Circuit Cracker" mini-game, and also a new mechanism to the inventory (item) system.
In many USC missions, you may encounter doors that are locked by a circuit mechanism. The rooms behind these often contain very valuable assets, and unless you have the time (and firepower) to break through the door itself, or have an instant circuit-cracker gadget in your inventory, you have to bypass such circuits manually. The mini-game was complete in function before, but now it is truly playable and ENJOYABLE, thanks to the new features:
animated, moving power flow indicators
selected node markers
comprehensive tooltips
a 1000 ms (1 sec) "warning time" when triggering a safety lockdown mechanism or shorting a circuit allows the player to quickly undo their action and rethink
after starting the hacking for 5-10 Action Points (based on Electrotechnics skill proficiency), further actions do not cost any more APs, letting you to really focus on the logical task at hand
As for the inventory system, stackable items now have a maximal stack amount (stack cap), based on item type. It is still pretty high in most cases (stimulants, for example), but prevents "over-stacking" of mid-sized items, like grenades or mines. You also cannot carry an infinite amount of ammo, but the cap is high enough not to jeopardize general needs (it is set based on deep experiences). The "split stack" dialog has also been improved.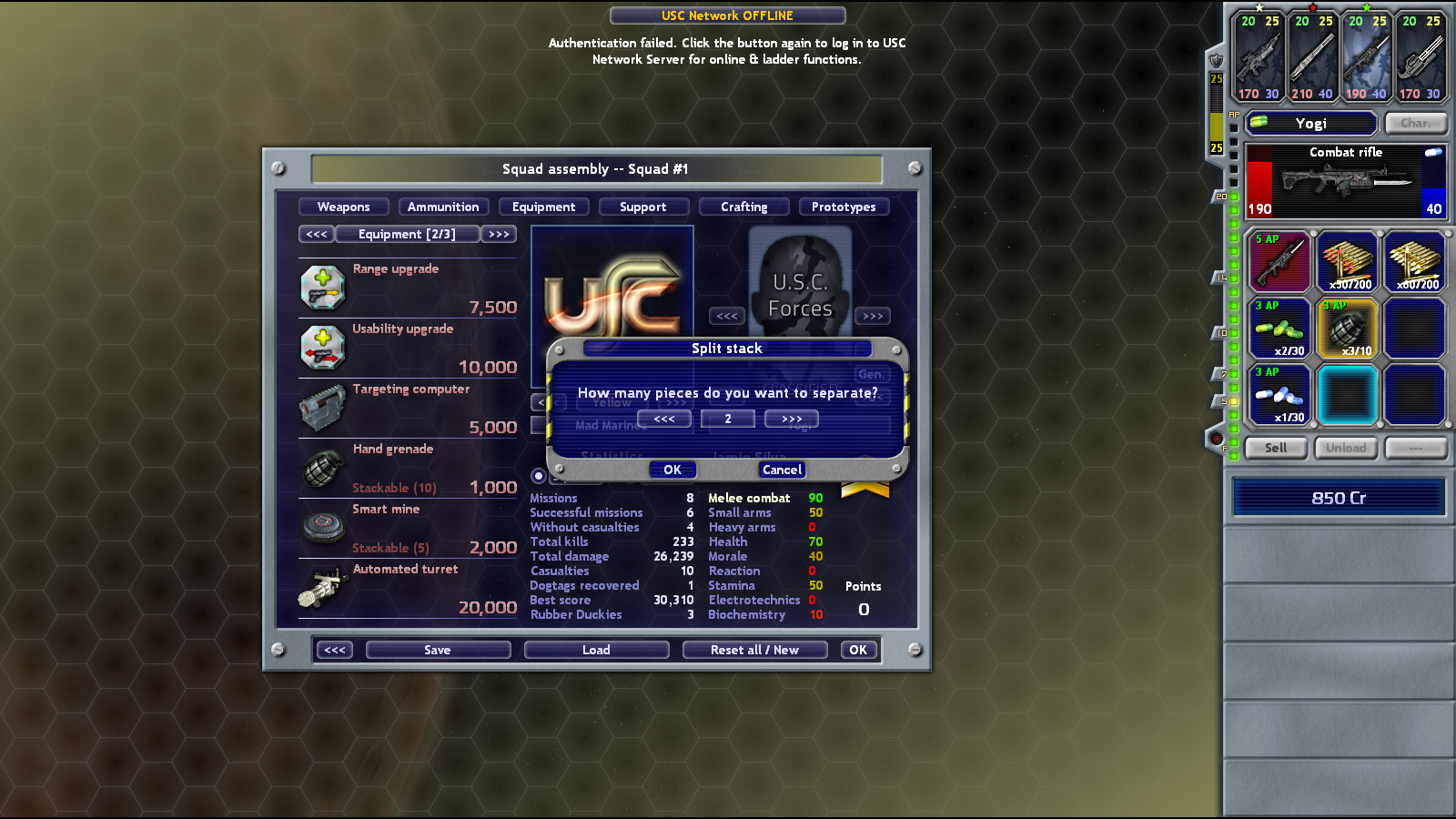 Inventory screen with the split stack dialog and stackable items
Alpha 10.0.4.1 also introduces minor changes to the combat system regarding melee combat and a few bug fixes.
Beta coming in November
Yes, it is absolutely confirmed! We're working very hard right now to implement a lot of new MAJOR features and clean up all existing functions for a Beta release in the first half of November. (Changes & fixes based on Public Alpha feedback are also committed.) Details on availability will be disclosed later.
One major feature of the Beta will be the TCP/IP network game mode. You'll have the ability to create (host) a game up to 4 players. It employs a native TCP/IP tunneling method, so you won't have to connect to any "central server" or use a LAN emulator to do this. Using your IP-address, your friends can easily connect to you for a private game. All game modes that are available in Single Player will be available to play in Multiplayer, even the Campaign (it won't be featured in the Beta, but will be definitely playable in co-op once it is available). Single Missions can be set up as co-op PvE, PvP, or even mixed, with various, different objectives for each team.
Another very cool addition is the "Defend the Base!" game mode. In this, you are entitled to build and maintain a base on the surface of the planet, and defend it against waves of attacking alien hordes. Between each wave, you have the ability to repair and improve your base, but the attacks become tougher and tougher and your resources eventually start to run out. It's a hardcore survival experience. Base maintenance offers pretty much options to consider, but is not too complex, letting you to focus on the main action. Will be also available in co-op multiplayer!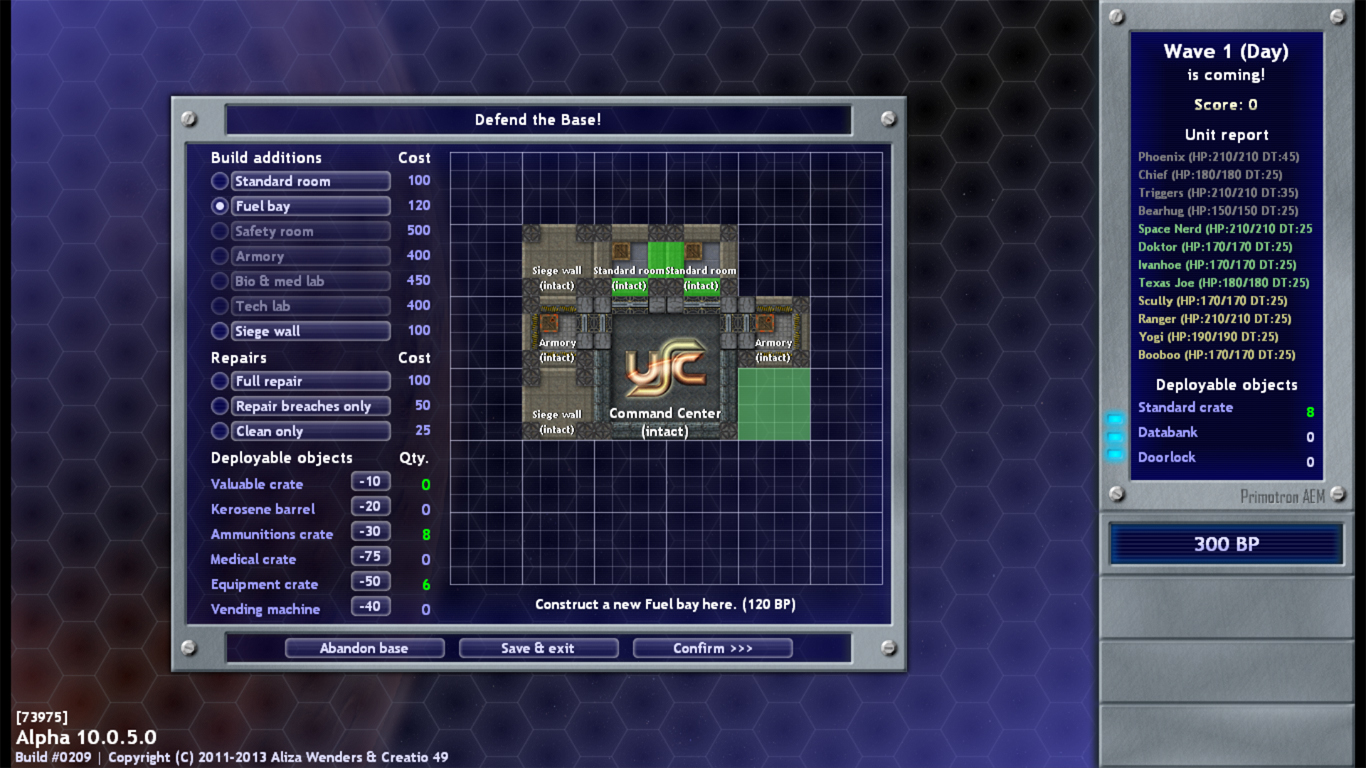 Defend the Base! game mode main screen --

Work In Progress
That would be all for now. Keep your eyes peeled, USC is coming!