Dear gamers,

Alpha 0.90 is now online. This update brings new consequential content to the game.

First of all a new game mode is introduced named "Apocalypse".
Let's be clear, this mode offers a totally different and unconventional game experience set in a horrific ambiance.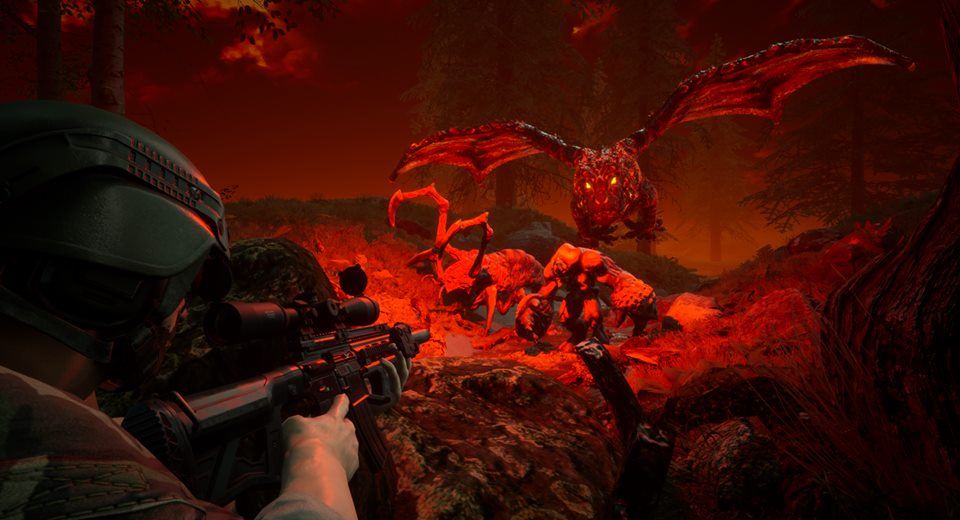 The Apocalypse has plagued the earth and there is no hope to fight it.
Fleeing is your only chance for survival. Your objective is simple, join the evacuation point before time runs out.
Many obstacles and dangers will await you on this quest.
Forget about finding food or materials to build a shelter because the only thing you will have on your mind is run to survive.
The enemies and dangers that await you will be relentless and without pity.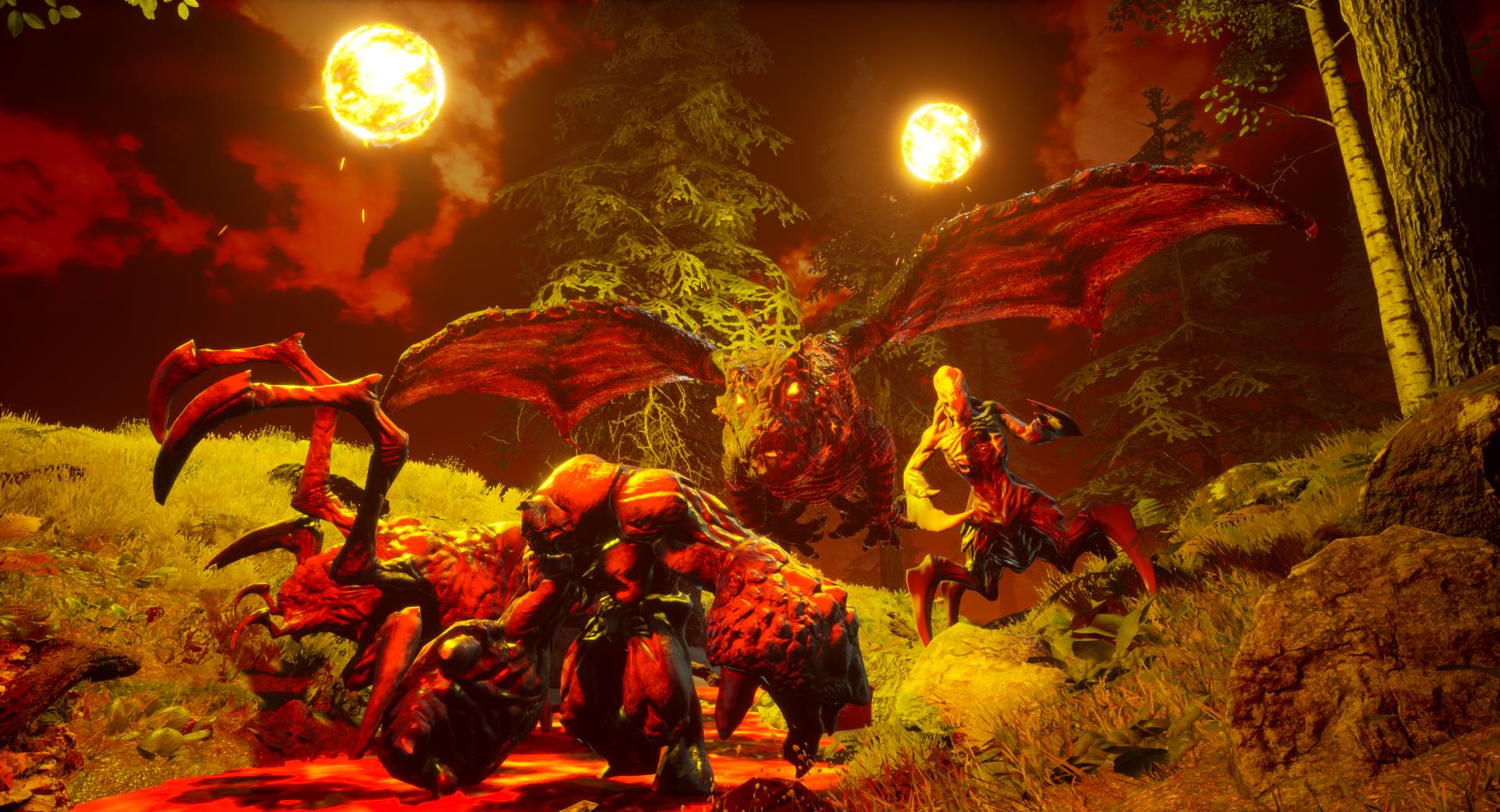 Monsters of the apocalypse will surface from everywhere and many obstacles will make your escape a hellish nightmare.
- Meteorite rains
- Hot molten lava
- Apparition of a fire dragon
- Surviving allies and enemies

You have been warned, Succeeding in this apocalyptic world will not be with ease.


To continue with the other updates, a new functionality demanded by the community sees the day: Weapon camouflage.
You can now choose a camouflage for each and every weapon including those of your teammates.
8 camouflages are available and more will be added in future updates.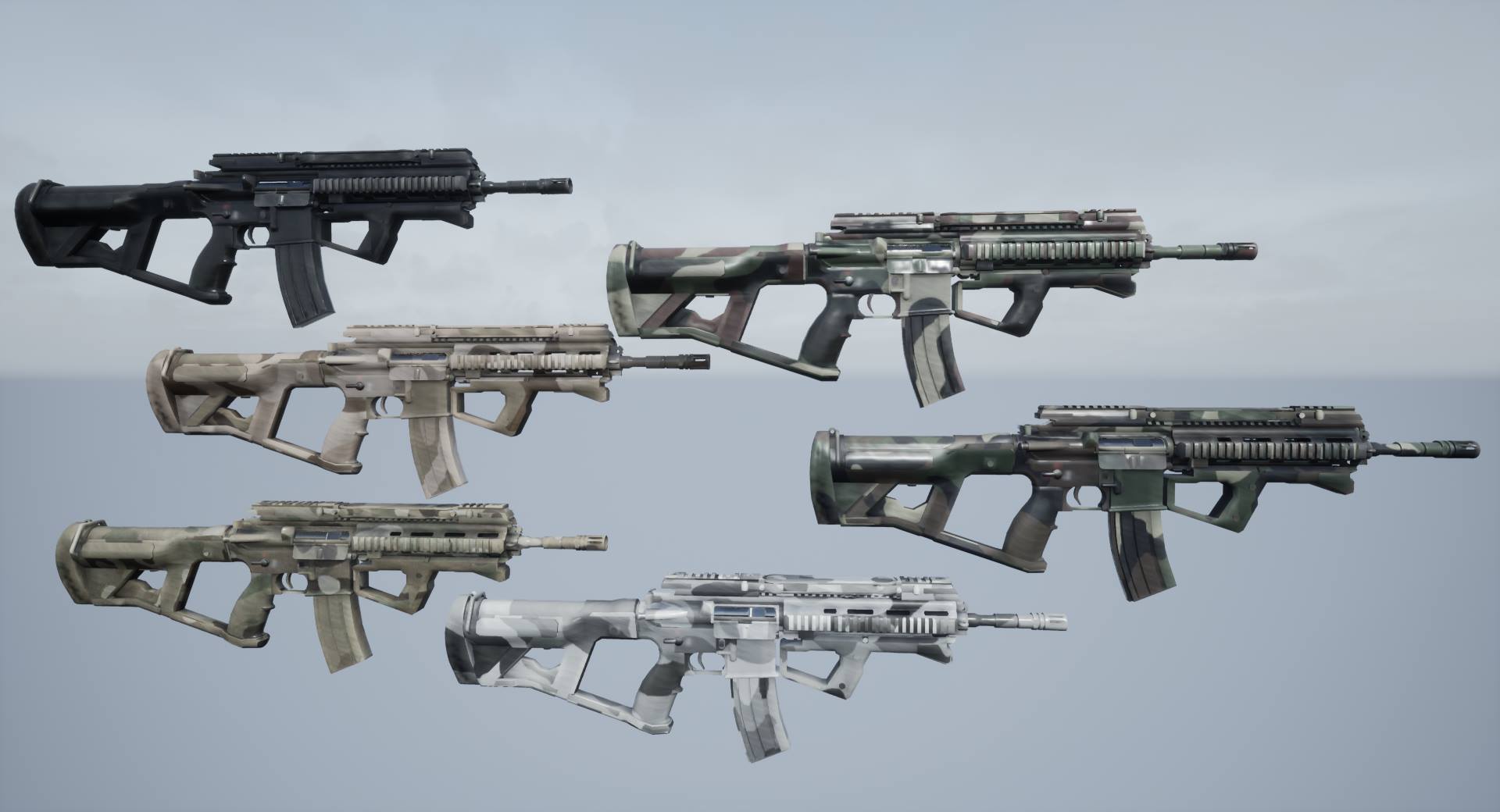 Also lots of new additions were added, a new faction "Coalition Forces", a new difficulty option offering random insertion/extraction points and much more…
I leave it to you to read the change log for full description of changes and additions.
As usual I hope this update pleases you and that you enjoy.

Rock'n'Roll
Helios Production

[CHANGELOG]
- Add: Camos weapons customization
- Add: Camos weapons customization to AI teammates
- Add: AI teammate weapon and camo selection directly in Characters customization
- Add: Weapons selected in characters customization
- Add: Urban weapon camo
- Add: Multicam weapon camo
- Add: Desert weapon camo
- Add: Desert II weapon camo
- Add: Forest weapon camo
- Add: Forest II weapon camo
- Add: WW2 weapon camo
- Add: Snow weapon camo
- Add: New faction - Coalition forces
- Add: Difficulty option - Random insertion/extraction points
- Add: Game mode - Apocalypse
- Add: Apocalypse event - Meteorites
- Add: Apocalypse event - Rise of lava
- Add: Apocalypse event - Survivors
- Add: Apocalypse event - Dragon
- Add: Monster - Dragon
- Add: Monster - Alien
- Add: Monster - Titan
- Add: Monster - Parasite spider
- Add: Monster - Parasite walker
- Add: Monster - Horned
- Add: Monster - Nasty
- Add: Monster - Spider
- Add: Clothing (Category SHIRT) - US Jacket with gloves + 7 camos
- Add: FOV option
- Add: New daylight in level menu if apocalypse selected
- Add: Five apocalypse musics
- Add: Get up animation to helicopter
- Add: Get up animation to tank
- Add: Sound switch item
- Tweak: Teammates stealth animations
- Tweak: AI priorize soldiers as target aim medics
- Tweak: Characters customization menu
- Tweak: Shoot animations
- Tweak: AI soldier behavior
- Tweak: AI soldier spawn to faction war
- Tweak: Lost Island optimization
- Tweak: Reduce AI soldier sight to detect suspect situations (dead body...)
- Tweak: UI weapons
- Tweak: UI firemode visibility
- Fix: Attachments doesn't save correctly
- Fix: Treat errors scripts
- Fix: AI Vehicle scripts
- Fix: Some AI spawn errors
- Fix: Some errors underwater
- Fix: Take enemy weapon ammos
- Fix: Missing some looping musics
- Fix: Weather sounds
- Fix: Drag body collision
- Fix: Weight error
- Fix: AI treat behavior
- Fix: Hit animation if parachute/hlao used
- Fix: Drag body visibility to FPV
- Fix: English text to Arms dealer
- Fix: English text to Commander
- Fix: Sound mix error if quit mission in underwater
- Fix: Some errors scripts
- Remove: Rebel chest