It's funny how the game improved after I did some final polishing, implemented character animations, changed the main menu, added a soundtrack etc.
I'm so proud of what I achieved with this little pet project! What a fun ride it's been. So many things learned! I should release it soon. When I do, I would be über honoured if you all could play it.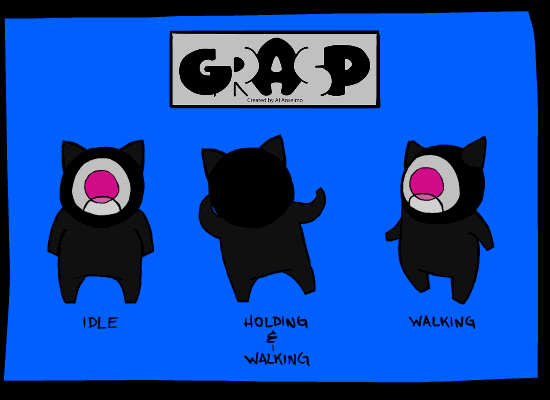 I'm happy and I can't wait to publish it and move on to new and different challenges! Grasp will be published on Desura, for free (and possibly other places too...). I think it's a good idea to release it for free to enable anyone to play it instead of setting whatever price that might scare someone away.
Therefore, my gains with Grasp will be completely intellectual and professional. Money is a consequence from my overall improvement and chance to work in something bigger and better, amirite?
-- Anselmo