Carbon Studio has announced ALICE VR, a first-person adventure game set in a sci-fi world whose inhabitants have mysteriously disappeared. ALICE VR is being designed for the Oculus Rift and HTC Vive, and is due to release alongside the consumer version of the Rift in April. Carbon Studio also plans to add motion control support later this year when the Oculus Touch becomes available.
As the name implies, ALICE VR is inspired by Lewis Carroll's Alice in Wonderland, and the first-person puzzle solving reflects this. Players will need to grow and shrink in size to progress through the game, while also contending with gravity-bending puzzles that allow them to walk on walls.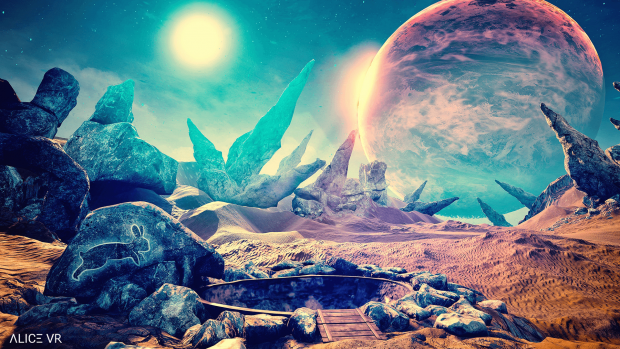 Carbon Studio says the game will take about three hours to complete, but branching endings which depend upon player choices mean the story will require multiple playthroughs to see all possible outcomes. The developer also assures us that ALICE VR won't contain any jumpscares; instead, it's opting for a slower, more relaxing atmosphere without horror or time pressure.
Look for ALICE VR in Q1 this year, with support for the Razer OSVR planned later down the line.