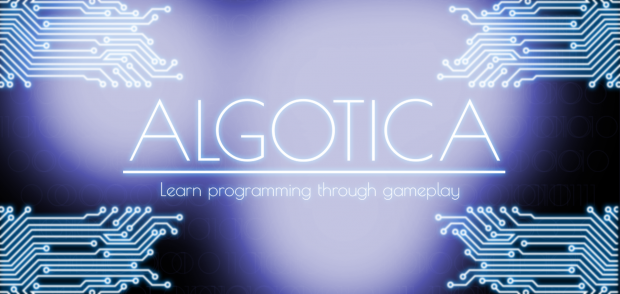 Hello everyone! There were no news about Algotica almost for three month!!! |
And now the time has come! The first thing, I've graduated and Algotica was my graduate project!
Algotica also has won first place in GamesJamKanobu 2016 among 2020 participants! And the game is in GreenLight now!!!

Main new stuff
I made so many new things in Algotica that can't even remember how it looked like three month ago (hopefully I can sneak peek my old publications). I won't be able to describe all new features in this one article so I will just divede it into several smaller articles. Let's start.

I reorginezed and optimized code almost in every script, made UI changes and added new levels. I made about 100 new 3d-models!
On the screenshot below you can see how the main location of the whole game looks like: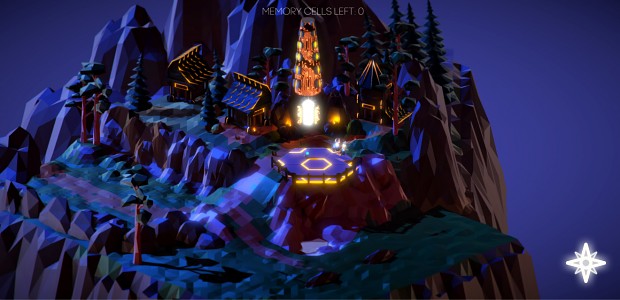 This location called Rootville - it is a free zone, it's mean that you can control Lony directly(WASD). From Rootville you can jump through the Algotica databus in every memory location in the game. You can also get some quests from there. It will be something like a headquarters for you and Lony (protagonist of the game). Rootville is still in progress but already now I feel that it will be probably the most beautiful location in the game.

New levels

For this long period I made about 10-15 new levels, and draw a basic story and mechanics pipeline to see all project from above. Here are several new levels: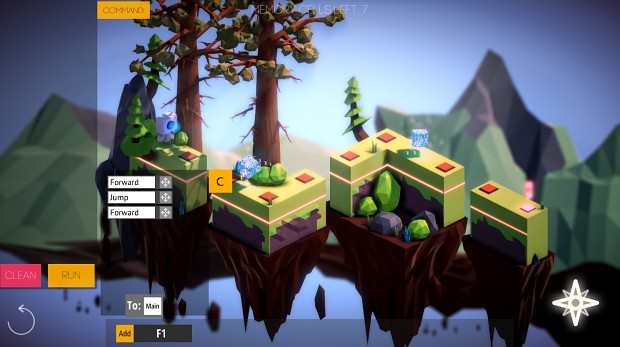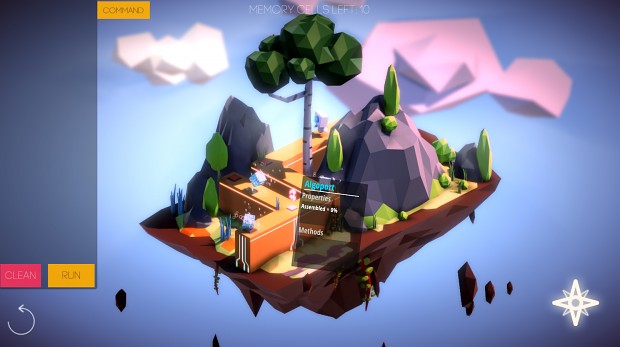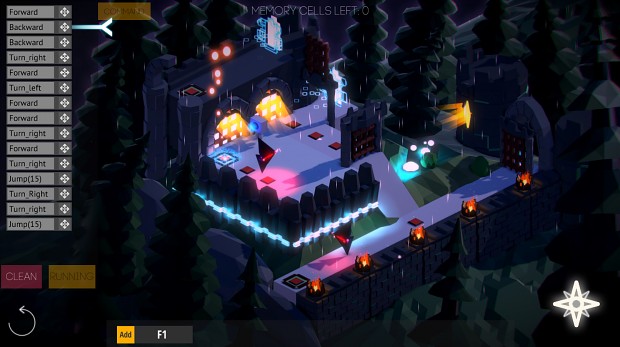 Characters

I also made several new characters and here is one of them - I am still hasn't decided about his name but this program is a master of OOP (object-orienthed programming). He will teach players what is OOP and how to program in this style.



That's it for now! Please vote for the game on Steam GreenLight! It's really important for me. Thank you for your attention!
More new articles to come!