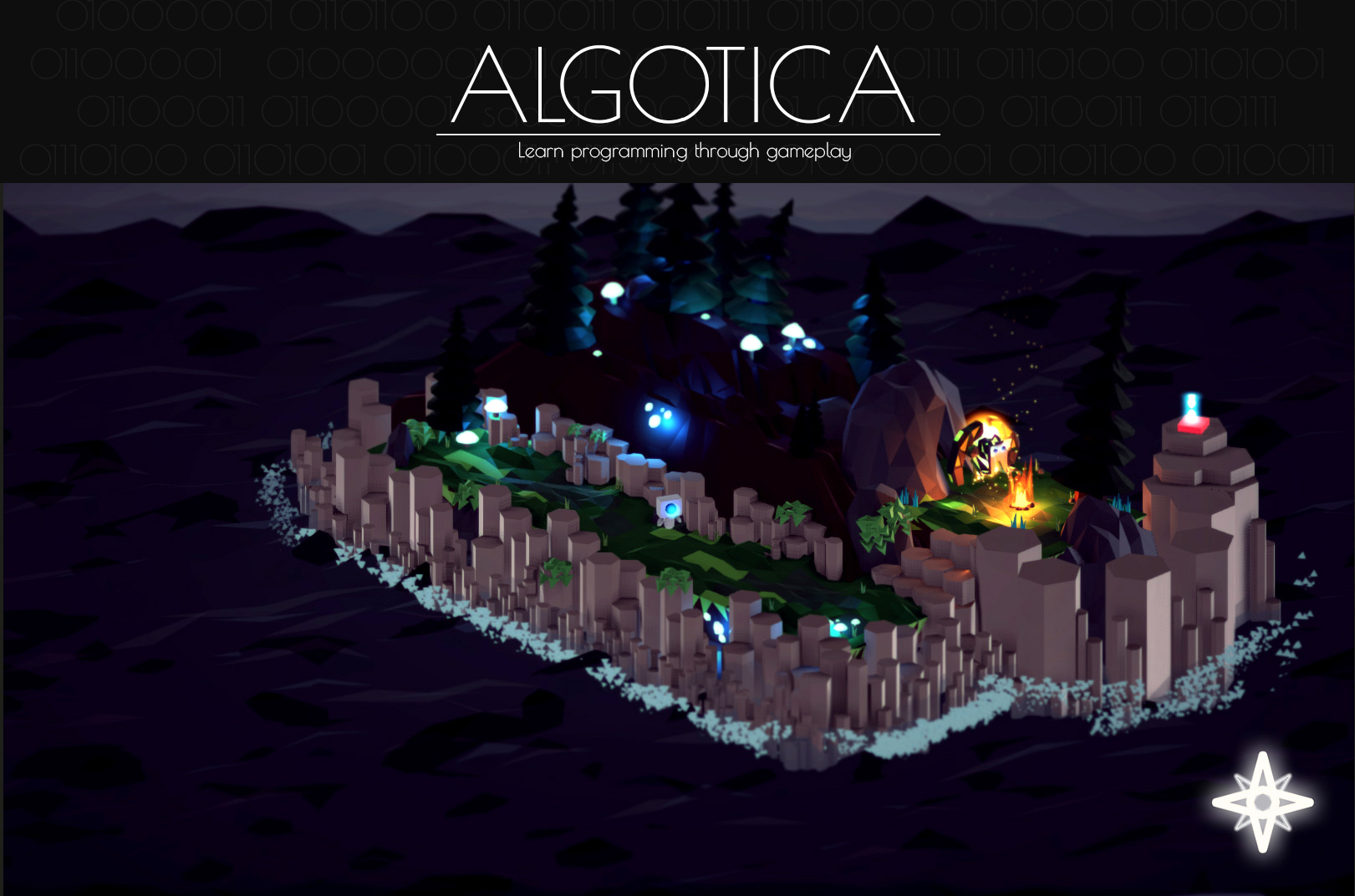 Greetings! The first big demo of Algotica has been released. Links are in the end of the article.

If you are reading about this game for the first time, then it might be interesting to read my other articles first.
#1 Algotica. Introduction and Demo
#2 Algotica - New gameplay feature and small fixes #1
#3 Algotica - new gameplay elements and start of crowdfunding
#4 Algotica - news of the project, developer diary
---
So, let's start from new content in the game.
I've made the first free memory zone in Algotica (you can see it above). When I was designing it I used shores of Iceland and Giant's Causeway as references. In such free zone you do not need to control Lony( protagonist of the game) via code. You control him in a classical way - by mouse and keyboard. These free zones should diversify gameplay and add some exploring to the game. Usually such zones will contains a lot of lore information.
And to attract your attention I have this short video.



Here you can see animation of a new character. He is the oldest programm in the world of Algotica. Nobody knows his motives but he helps Lony reach his goal...
---
Changes, fixes

It is difficult to describe all fixes in the game that was made since the very first alfa-demo version. But I really want to tell you about interface improvements.
The first thing is that now you are able to navigate through code with arrow keys.
And second important thing is that when you put structure for your command, the focus will be automatically placed in the input field of command block. So you don't need to click on your code block every time to write a command in.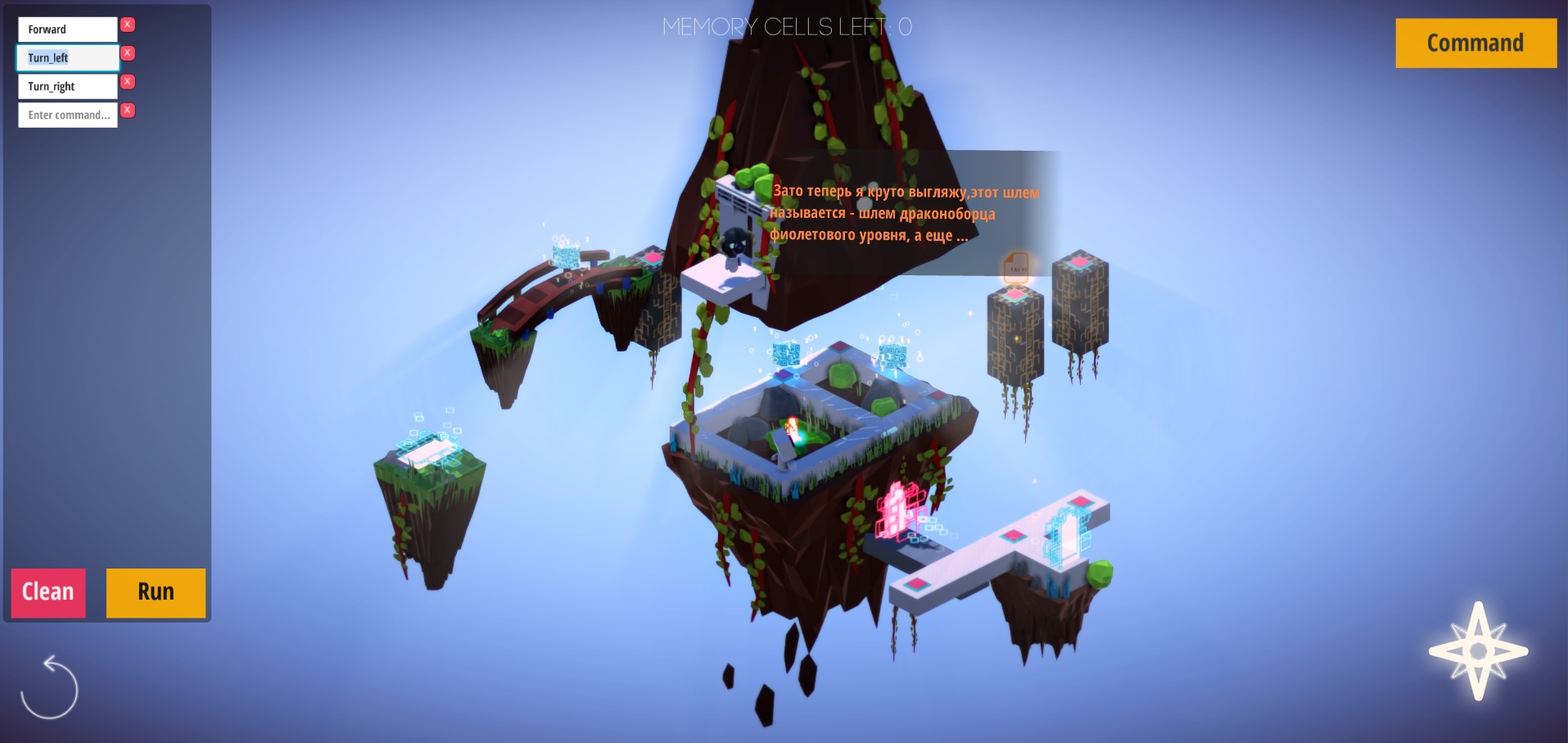 I've also added button to reload level (in the bottom left corner). So you can use it if you stuck on a level.
No commands will be deleted! So you don't need to write everything again. You can just make small changes in your program and run it again.
There are many new things that I made in the game. Please, try the demo, give me feedback.

Algotica is also my thesis project in university and I need to add a research part to the thesis work. You can greatly help me with it if you answer these question after trying the game.
I've also launched a crownfunding compaing. I do not expect much. But still, any sum of money will help me.

And couple new screenshots:
Thank you for your attention!