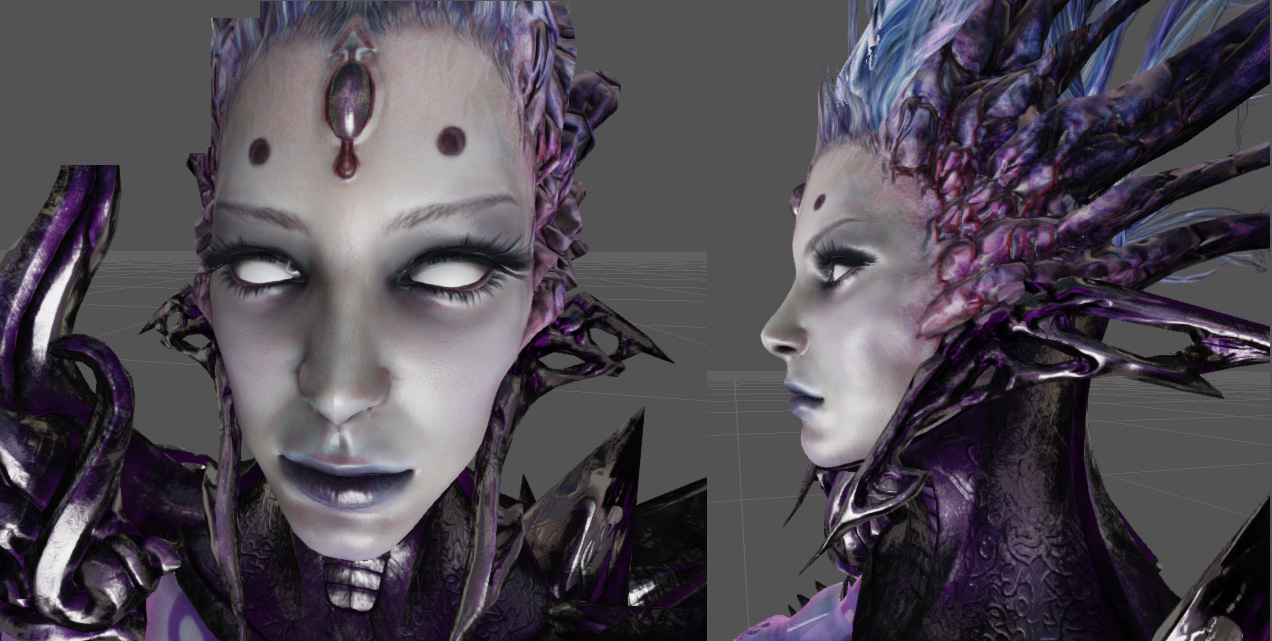 Being the principal character of the universe of In Verbis Virtus, we wanted to give Veritas (in Latin meaning 'Truth') a very special look both remarkable and background appropriate.
Veritas is a supernatural entity that, during the events portrayed in game, helps the main character teaching him the arcane secretes of magic.
As the name suggests, she is the personification of truth and doesn't hide herself behind marks or cloths: she is naked as she is. For this reason her appearance exalts her nature: she is transparent (literally!) and her crystal skeleton can be seen directly through her skin.