It's update time everyone!
Our third content update is titled 'Exploring Isur' and as you may be able to guess adds in many new locations for you to explore, as well as new quests, challenges, and quality of life updates.
---
New Trailer
---
New Regions
A new update means new regions, so let's have a look at the newly updated world map and the new locations.

Locations
Lava River: A dangerous river of lava with some obstacles to be overcome;
Plains: You will be able to fully explore and discover some secrets already lost;
Forest: A region full of creatures and challenges, home of the Rosin;
The Maze: A giant maze with an incredible reward for those who complete it;
Sewers: A place full of secrets;
Isur, South District: region of many abandoned houses near a river;
World Map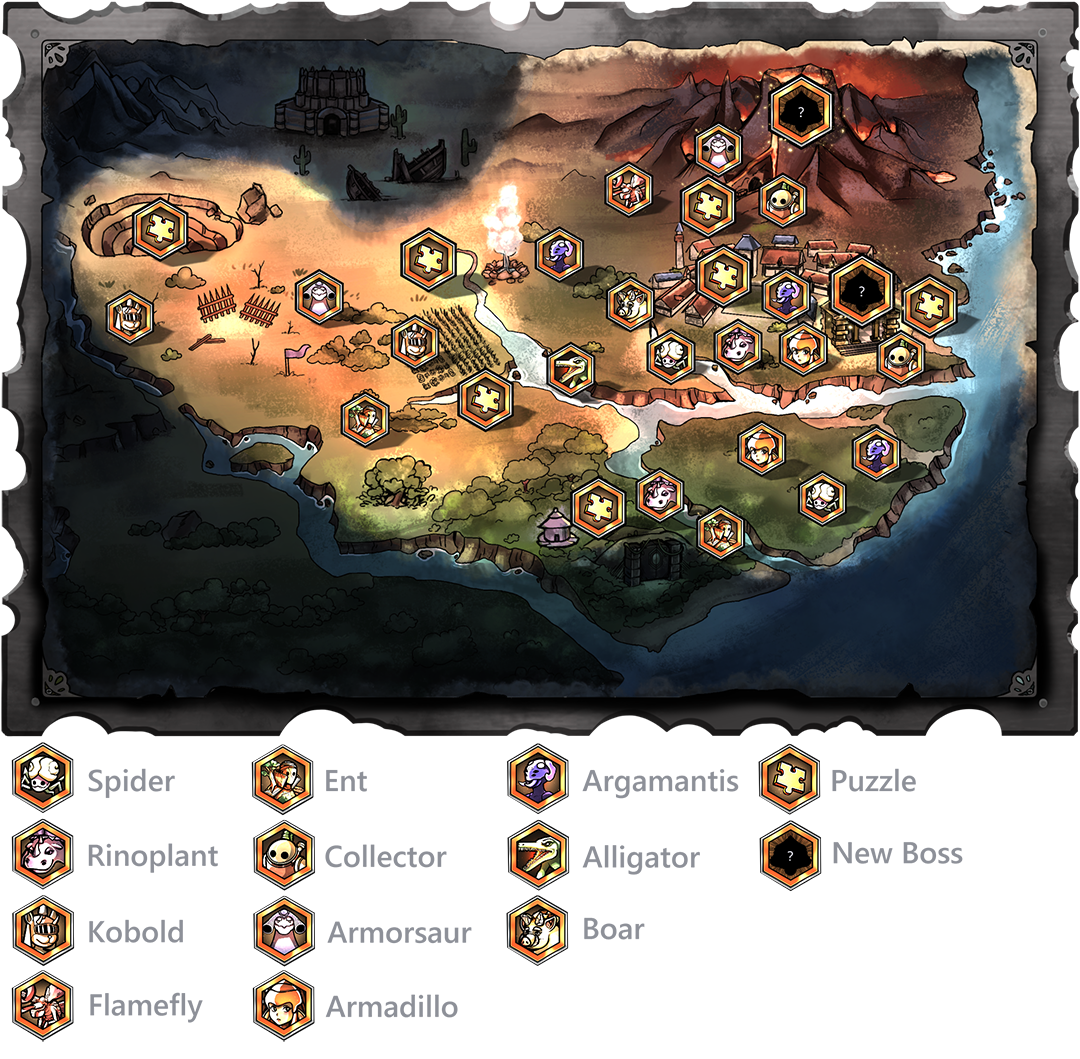 ---
New Flask
A major content update for Alchemist Adventure would not be complete without the addition of a new flask, expanding the effects of your potions!

This update introduces the Round Bottom Flask, giving players access to a powerful explosive bomb!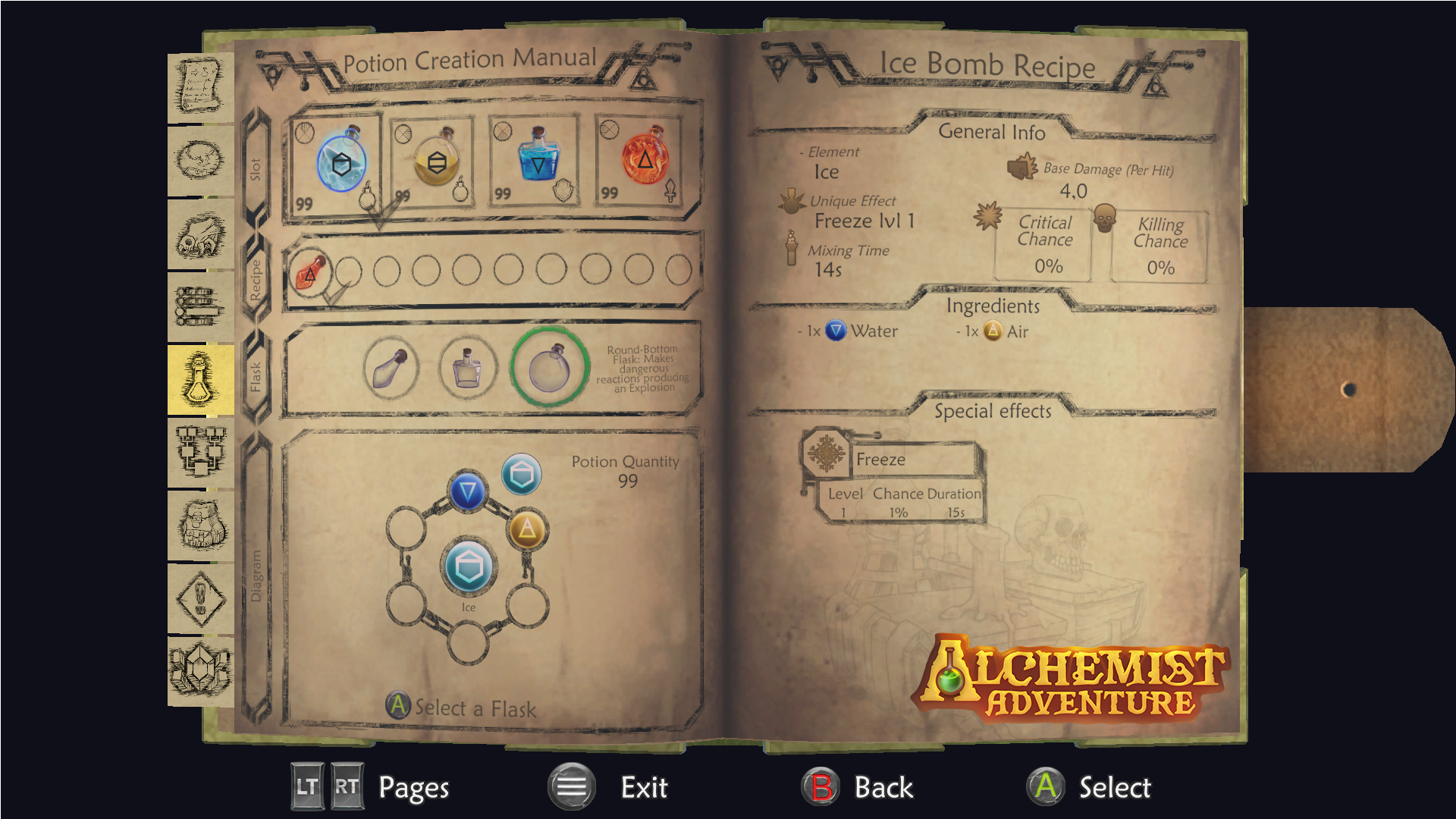 ---
Quality of Life Updates
Finally, we come to the quality of life updates.
Added new elemental traps inside the volcano and in the battle against the Crystalis
Improved ingredients drop rate for rare ingredients
Added subtitle personalization system: It is now possible to enable/disable subtitles and change the color and size;
General improvements to some sound effects and ambient music;
---