Spikes
The classic obstacle, just don't touch it and you will be fine.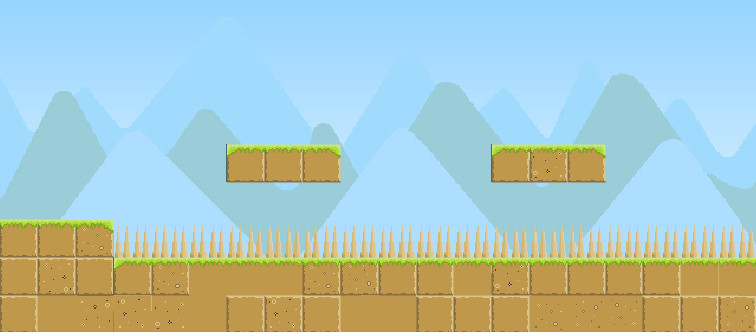 Water
There are two color of water: green and red. Each character can dives into a respective water color, in other words, only Ai (red character) can dive into red water: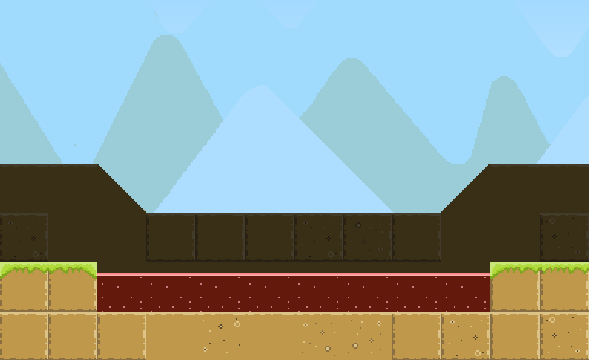 and Bo (green character) can't, the red water kill him: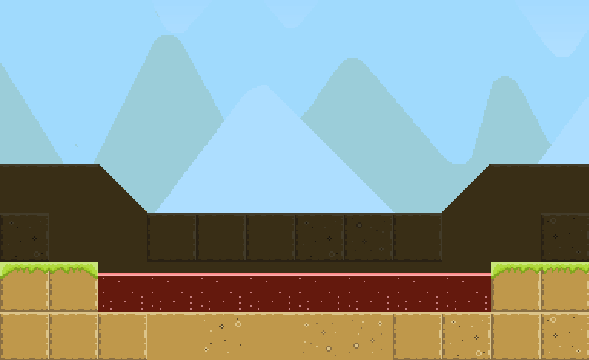 but he can dive into green water: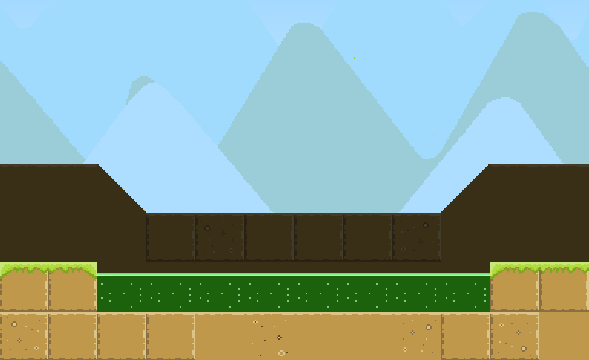 And here it is a simple gameplay idea how to make Bo crosses the red water: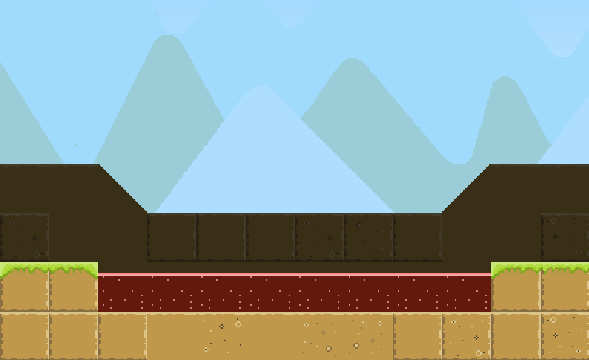 Waterfall
Waterfall follows the same concept of water: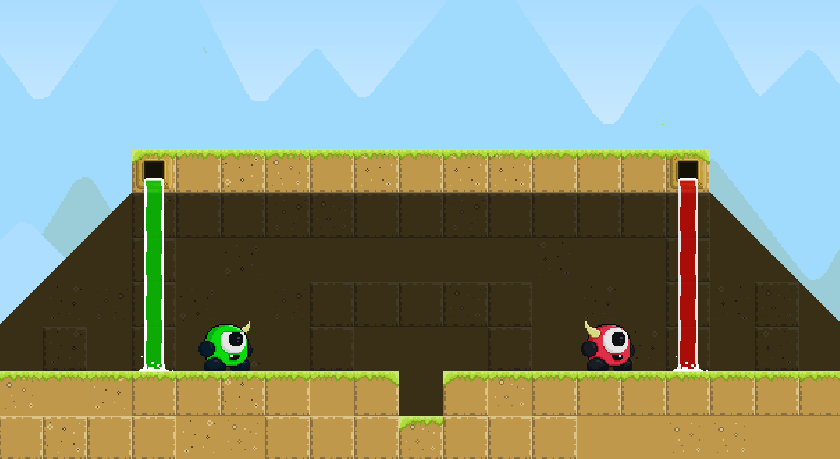 How to pass through waterfall? We leave you to think about the solution.
Work in Progress
Currently we are designing some level to test this obstacles. Also we are working in some enemies. Thanks for your support and feedbacks. Until next post.