Gameplay:
AiBo is a 2D platform shooting/puzzle game where you control two characters at same time, both do the same actions. Below are the basics mechanics of the game.
Horizontal Movement:

Jumping: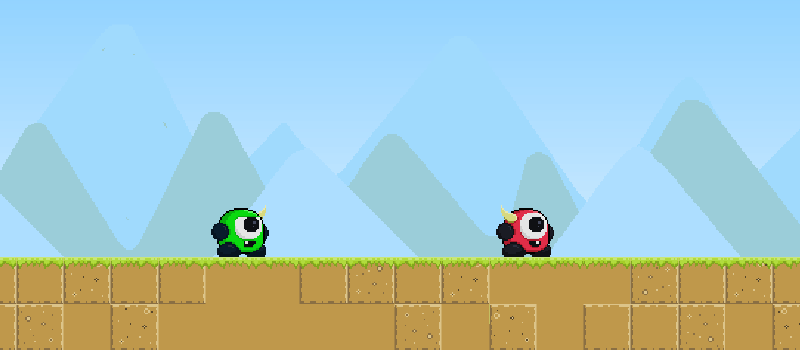 Stack: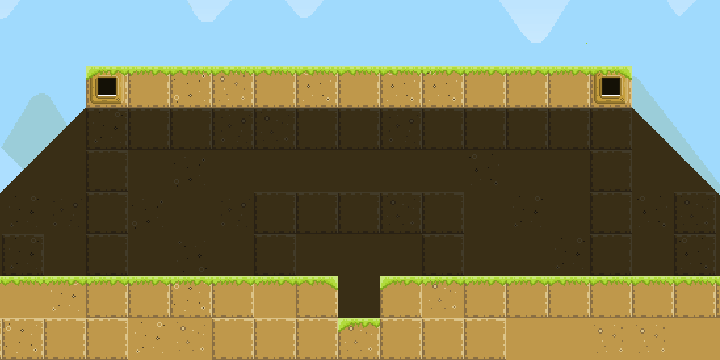 Double Jump: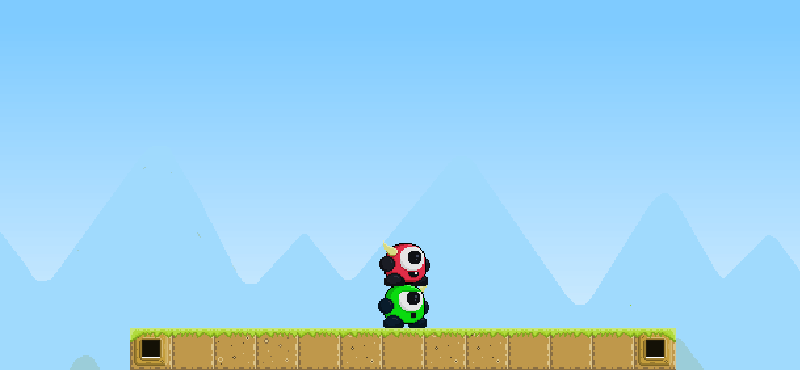 Shooting:

Story and Characters

Ai and Bo were originally one creature, but they were cursed by a witch for unknown reason that separated them in two bodies that share the same soul. This is the reason why they do the same actions at the same time. So, the mission is simple: find the witch and make her fix it!

The curse also separated the behaviors and characteristics. Ai is happy, funny, stupid and red. Bo is angry, irritated, serious and green.
Work in Progress
We are working in some enemies and obstacles right now. Soon we will post the progress and results.