Hey Guys,
I've been busy at twist preparing for the 22nd September release date. Everything looks set for a 22nd September release, however, I may decide to delay the release while I test the game and continue development to make it a better game for release, depending on the state of the game by next friday.
In terms of development, things have been moving really fast! My to-do list is still nowhere near done but I have made a load of progress with a new feature i like to call rogue-mode. It takes inspiration from both my girlfriend Ece, and one of my favourite genres of game: the rogue-like. The whole idea is that the player gets a certain amount of lives and when they run out, they have to start again. This perma-death scheme can work really well if properly balanced. The original mode is also still available for those who value their computer keyboards. This new mode is also accompanied by a new colour scheme for that mode. I have used a red and black scheme to show when rogue-mode is activated.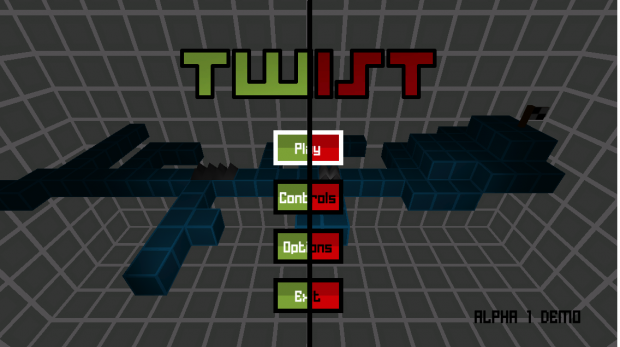 i hope that this mode will add an extra layer of challenge to the game and appeal to hardcore fans as well as casual fans alike. There are still a few teaks to be made but generally speaking, this is more or less what rogue-mode will look like. This week I also added rotation blocks, which force rotation left or right depending on which rotation the arrows are showing. These blocks can be used to hinder but not kill the player, which will be a great feature to integrate into the levels.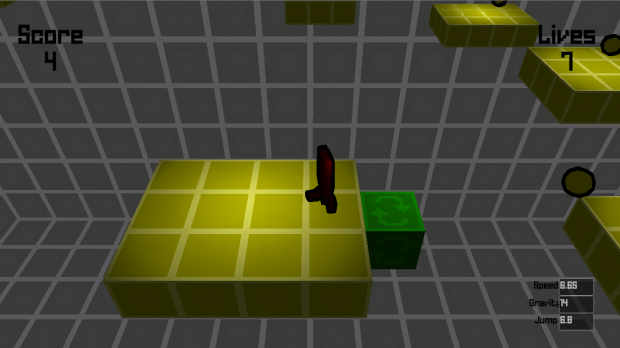 The framework I have built around the game makes it incredibly simple to add extra blocks and pickups, this makes development time much shorter and enjoyable and it means I can test out new features with much more ease, and if they don't reach the game, I haven't lost much time or effort.
I am still trying to get the cash to hire proper art direction as well as various other elements, such as music and the storyline. I have been using IndieGoGo to try to raise funds, if you can, I would greatly appreciate it if you helped to support development by contributing to us on IndieGoGo: www.indiegogo.com/twist
Looking forward into the near future there are a lot of features I'd like to add, before the Alpha release, you can expect to see:
Storylines
A multitude of blocks and pickups
A level loader
A level designer for Mac, PC
A Soundtrack
My priorities at the moment will be to create the rest of the blocks, get the storyline framework complete, and then move onto the level creation system.
Keep posted on the latest updates, make sure you track to keep up to date with the latest developments.
Regards,
Jordan Hart
PurpleHatch Game Studios