We are happy to say, Overstep is now available on Steam Early Access! It's been a long road, but we've finally made it. None of this could have been done without the support of our fans, those who've followed and believed in us that belief has kept us going, so thank you!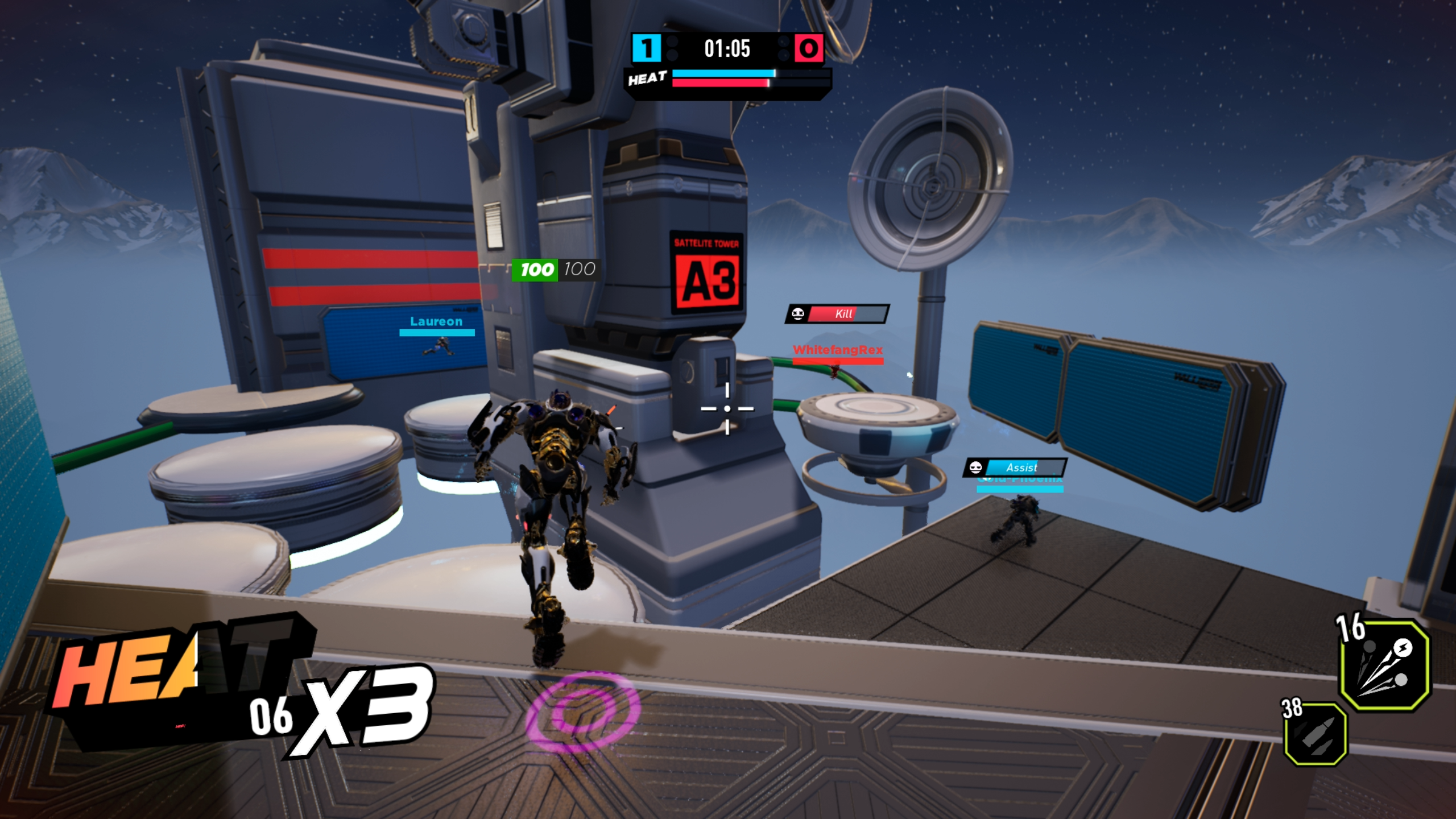 Overstep is a fast-paced, free-running, deathmatch-based game with a twist! Players earn 'Heat' for impressing the crowd with cool combinations and crazy kills, making showing off an essential part of winning. Once the player has filled their Heat Bar they will earn a point. The most points wins the game!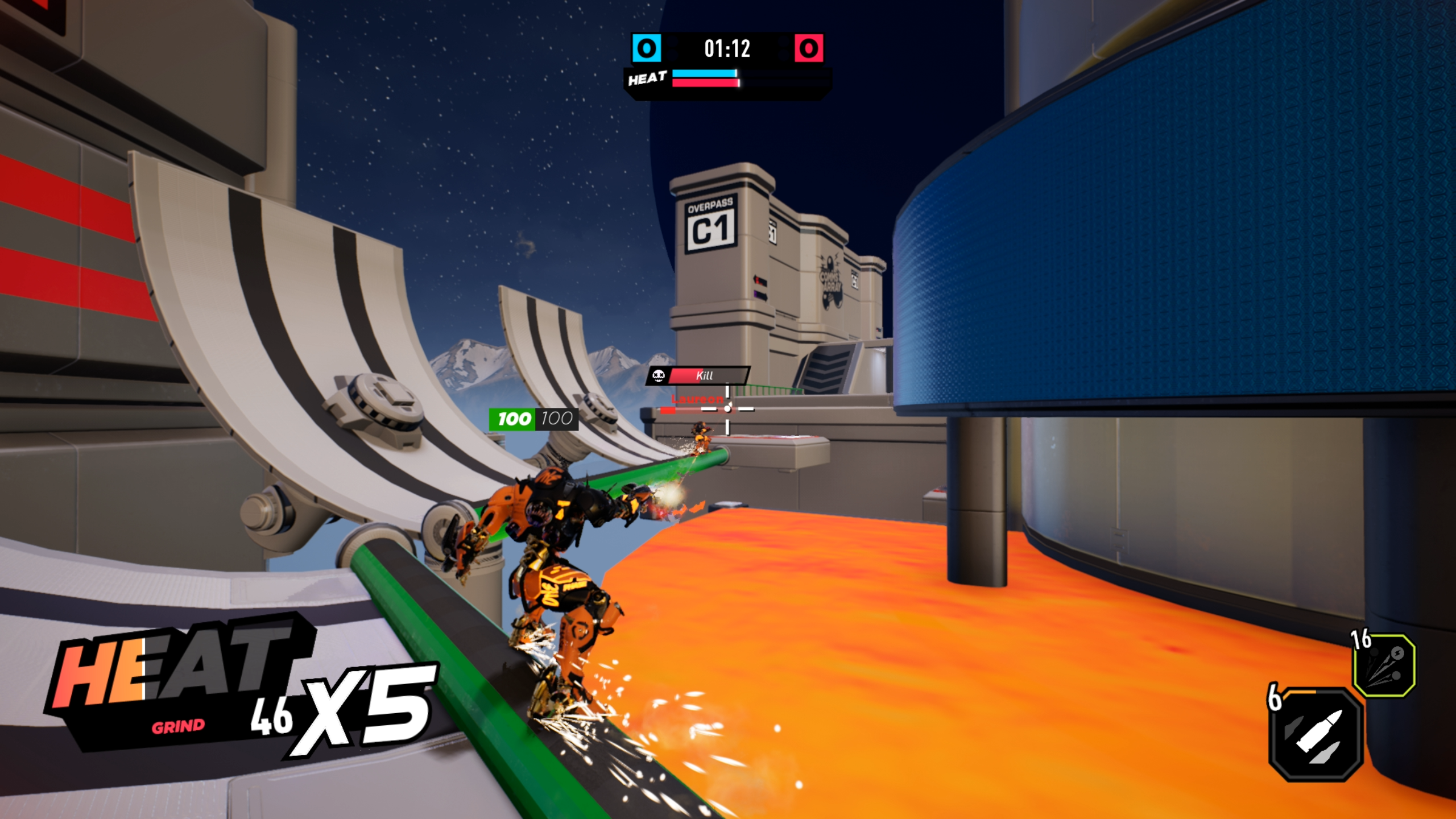 The game will also feature unprecedented levels of customization on the player's equipment, animations, and their robot. Over the next few months, Overstep will be continually updated to add new levels, a career mode, a league system, tournaments, crafting, and specific abilities made for team play. We have even bigger plans going into summer next year!
Overstep is free-to-play on Steam, come join us on the arena!
While preparing, check out our tips and tricks trailer below on how to Overstep!