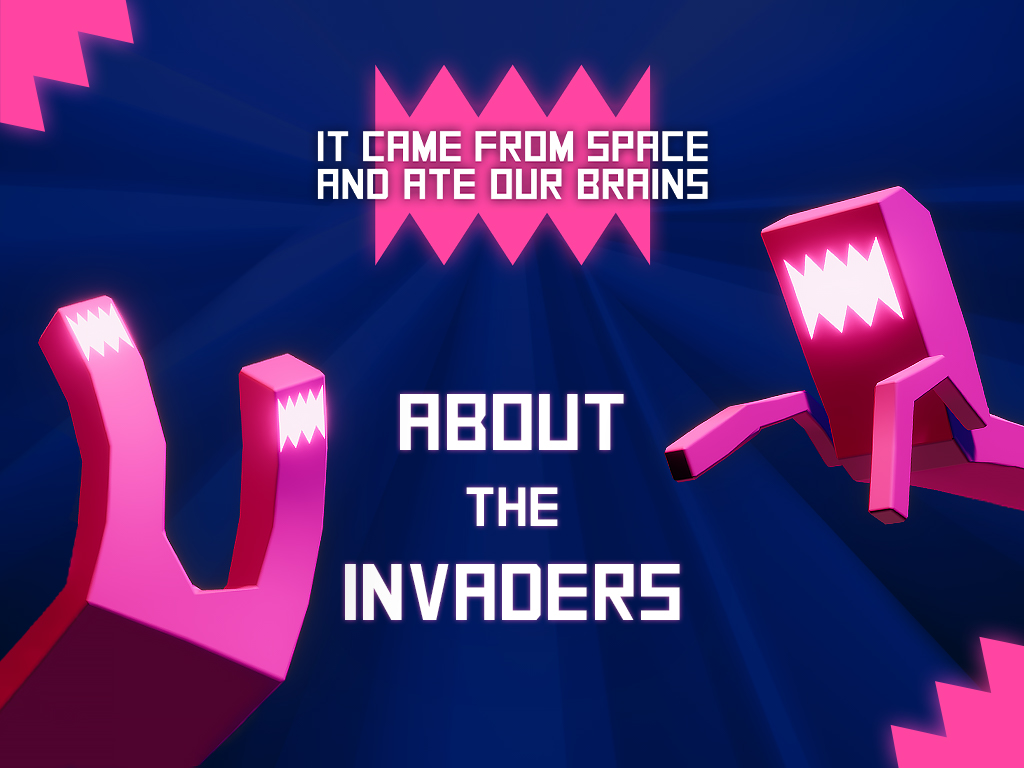 About those who came from space to feast on your tasty brains
*screeching noises intensifying*
It came from space and ate our brains is a unique arcade top-down shooter and its remastered version is coming later this year. What do you shoot at? Aliens, of course! We've managed to catch some specimens to introduce them to you. Watch out, they bite!
Baddies:
Pink Chewer

- Quickly, do some pew-pew-pew before Pink Chewer does some chew-chew-chew!

Pink Slurper

- It'll make a smoothie from your brain if it gets to you!

Pink Snacker

- Congratulations! Pink Snacker believes that you're a legit snack. Let's be honest, some brains aren't enough for a proper meal.

Pink Eater

- Pink Eater likes healthy food, like your brain. Prove him wrong. Become fast food. Literally.

Pink Biter

- This one won't even eat you, just take a bite. As if you were untasty. Rude.

Blue Aliens

- Not really sure about these, some say they're real, others say they aren't.
They would be much cuter if they weren't trying to bite your head off! Remember these aliens well. This knowledge will help you when you face them.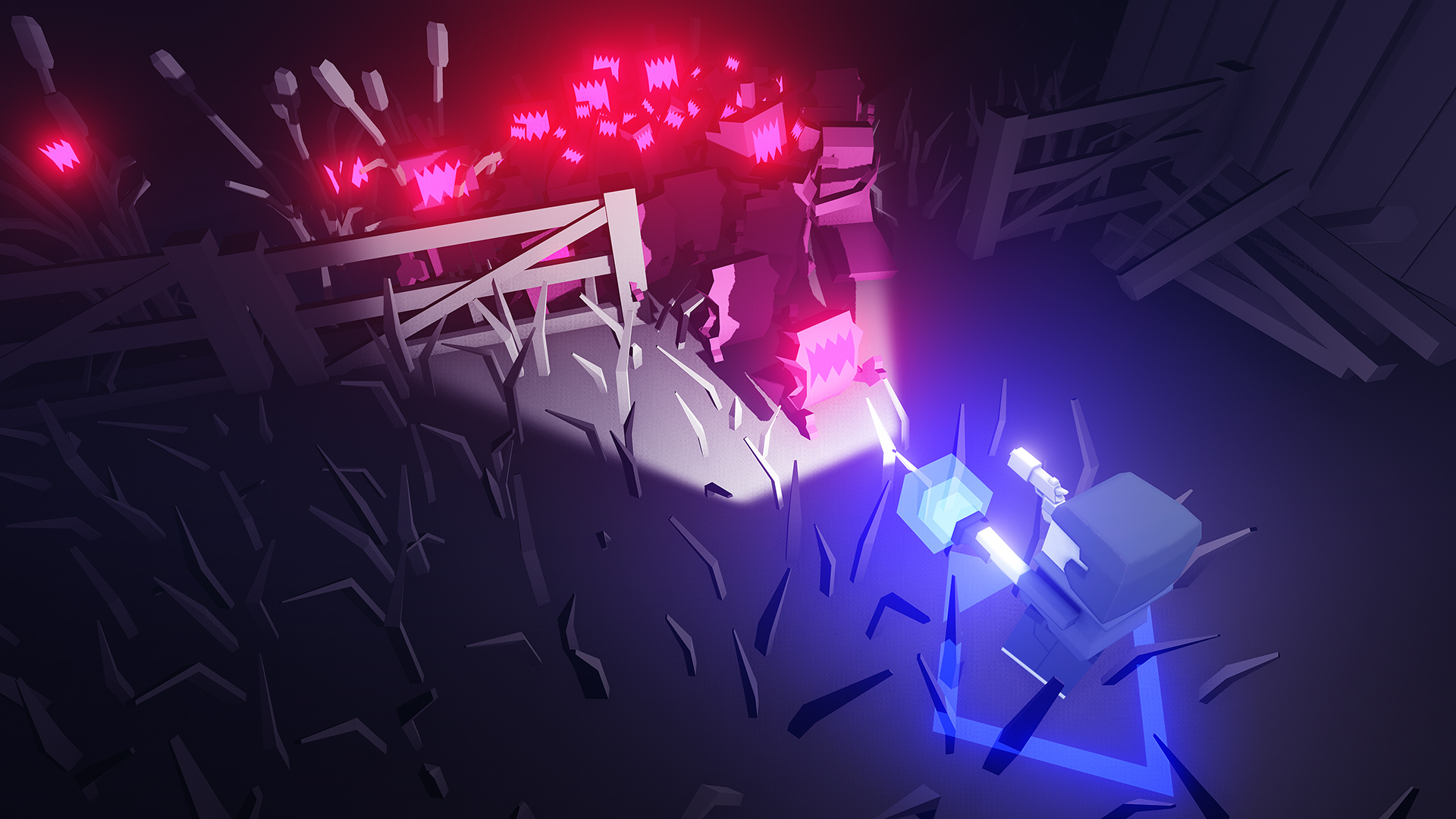 The crops grow great this year! Sometimes you eat stuff on farms, sometimes stuff on farms eats you...
Everything about It came from space ate our brains: