German publisher/developer rokapublish and indie studio Lemonbomb Entertainment are setting sail for an excitingly new gaming experience fusing different genres. In Stranded Sails players explore a mysterious world full of discoveries and adventure in which both crafting and farming are crucial for survival. "While Zelda and Stardew Valley were our main sources of inspiration for this game, we are going to take an entirely different approach", says Robert Kaiser, Managing Director of rokapublish GmbH. "By combining adventure and farming elements we can create a world in which your achievements in a certain area will unlock new possibilities in another one. Our goal is to create as diverse a gameplay experience as possible, both exciting and relaxing", adds Roman Matuszczak, Creative Director for Stranded Sails at Lemonbomb Entertainment. Stranded Sails will embark on its big adventure in Q2 2019 to captivate players with exploration, crafting, and farming in a fascinating maritime setting. Adventure ahoy!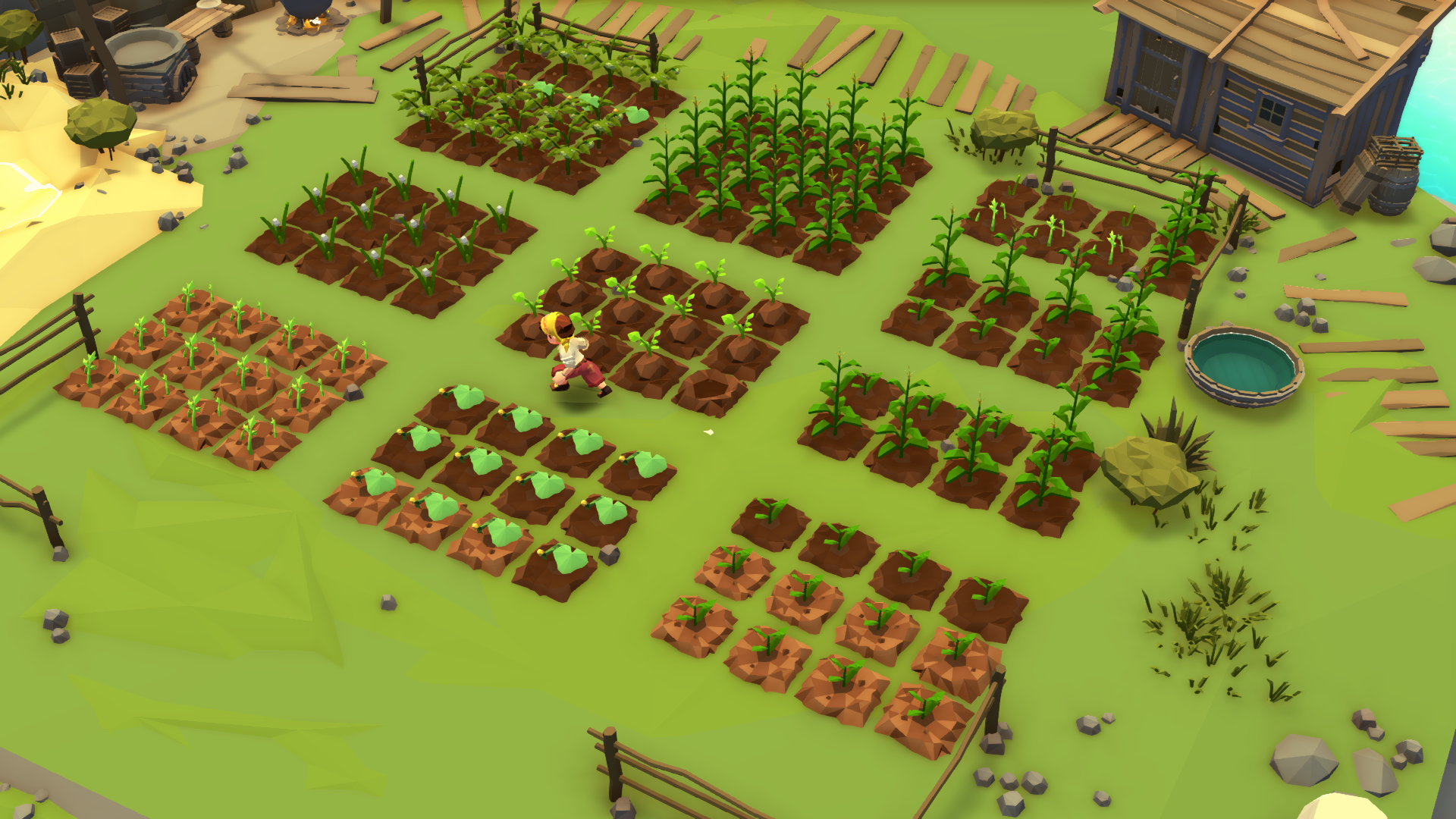 Along with their crew players are ship-wrecked on a mysterious archipelago in Stranded Sails. As the son of the gravely injured captain players take charge and set up a camp for the survivors. Since food resources are limited they plant their own crops and establish a small farm. Their goal is to eventually build a new ship with the help of their surviving crew. So players search all 7 islands for useful treasures and forage deeper and deeper into the wilderness. On their excursions many exciting story-driven quests and challenging puzzles await them – as well as numerous dangers and threats. Will they solve the secret of the cursed islands? It's the only way to escape.

Take a first peek at the game with our Pre Alpha-Trailer: Youtube.com
Features:
Unique mix of adventure and farming simulator:

Prove yourself as a dauntless adventurer and crafty farmer!

Exploration, crafting and farming:

You will need better and better equipment and enough food for your journeys deep into the heart of the islands!

Story-driven quests:

Quests tell the game's story and lead you from one adventure to the next!

Tricky puzzles and challenges:

Fire up those tiny grey cells to solve the many exciting riddles!

Creation and expansion of a survivors' camp:

Manage your provisional camp to survive!

Mysterious islands and dangers:

Solve the secret of the cursed islands and fight against supernatural threats!
Stranded Sails will be released in Q2 2019 via Steam Store.steampowered.com.