It's time for the big content update! Let's talk about Candle's gameplay. First of all, please take a look at the gameplay commentary we've prepared for you. Everything you see there is Work In Progress, what means that there's a lot of placeholders and unfinished work. For instance, the night zone you see on the video will not be in the final game: Candle will not repeat any of its levels.
Now, Candle is not just a pretty game. Yes, we are trying to achieve a visually stunning art style, but there is more! And remember that Candle is not Point&Click driven. Players have complete control over the character and his actions. The players will play as the inexperienced and vulnerable Teku, in his thrilling journey to save his friends and unravel the mysteries of his world. Through his epic journey he will face many trials and puzzles that the player must solve using his mind and inventiveness.
First of all, Teku is a defenseless character. He can't attack nor has any lifebar. During his adventure, he will have to deal with lots of traps and enemies that will kill him instantly, so you better watch out! And, as you already know, Teku has a candle instead of a hand: this is the key feature of the gameplay. It can be used in dark spots to reveal hidden items, as well as to solve many of the game's puzzles.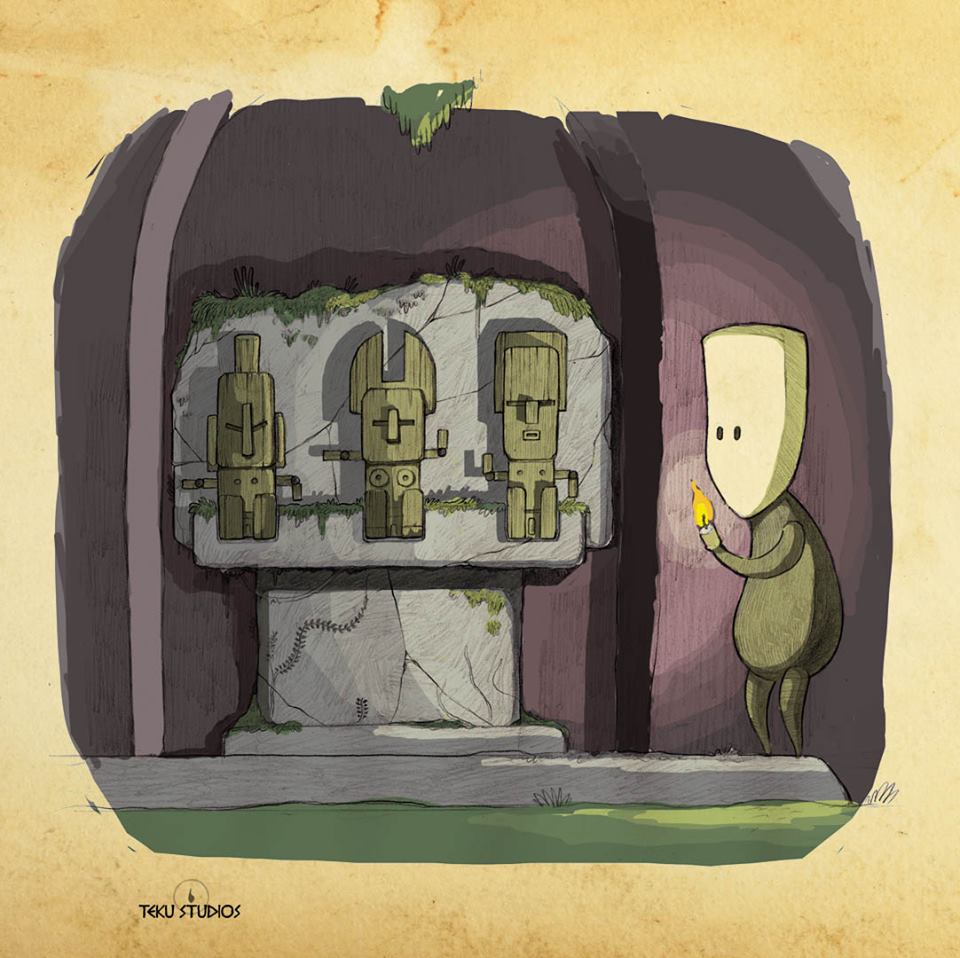 Let's take a look at the flame first. Teku can't light his candle on whenever he wants. Instead, he has to look for a fire spot. Fireplaces act as safe spots, players can save their progress there. Also, the are some torches and other small fire spots throughout the levels that Teku can light to use them as fire checkpoints, so you don't have to go all the way back to turn on the candle if turned off.
How can be the flame turned off? Well, there are many hazards that will do that (water, wind, several enemies...), so the player must think hard to avoid them. Also, there are some situations in which the player must not have the candle on. If it's at night, the enemies can detect Teku if the flame's burning (that light is easily noticeable in the dark!), so, if the players want to turn it off, they can do it whenever they want. Stealth is also important in Candle.
Ok, we have the candle, the fire spots to light it and the hazards (or player input) that turn it off. But what can you do with it? Well, almost everything! With the candle, players can solve many puzzles (fire, heat or light based) or play for more subtle uses. What about that annoying animal that keeps chasing me? Maybe it's scared of light! And what can I do with that insects I need to take to another room? Maybe if there was some moving light for them be attracted to... And there's still one more action concerning the candle. The player, by pressing a key (or button if you're using gamepad), can make a strong flash that lights up the level. This way, every item or clue that was hidden in the dark will be revealed. This flash action has some recovery time, so use it wisely!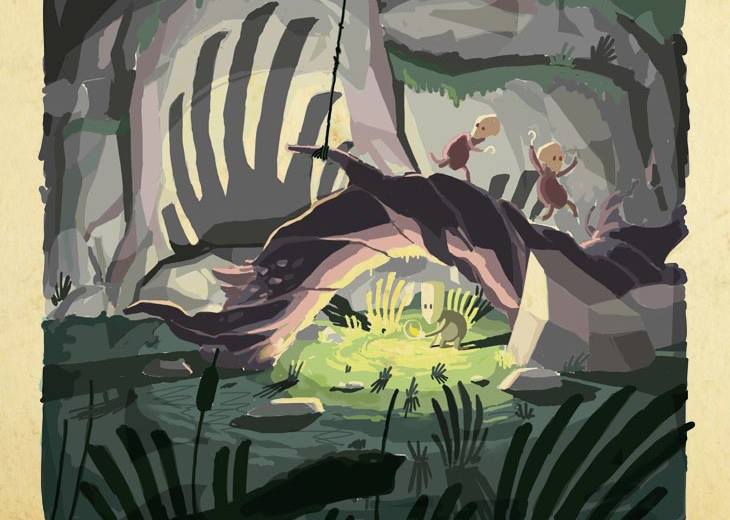 Let's talk about the control scheme now. We're trying our best to simplify Candle's controls as much as possible. You will have the regular movement keys, a jumping key, a candle key, a quick inventory key and a Context-Sensitive Button. With it, Teku can take part in several context-sensitive actions (each one with its own animation). Pull levers, push crates, use the candle, climb ladders, pick up items, talk to people... almost every action! There will be some unique ones, as well.
And finally, there's also the plaftorming side of the game. You can expect some platformer sections to help diversity. Teku has 3 different types of jump: vertical jump, short horizontal jump and long horizontal jump. By pressing "up" Teku jumps vertically to reach ledges or grab things. When walking, if player presses "Jump" Teku will make a short jump, and if you jump while running, Teku will jump a longer distance.
Of course, the whole control scheme will be fully customizable. If you don't like our recommended settings, just change them :)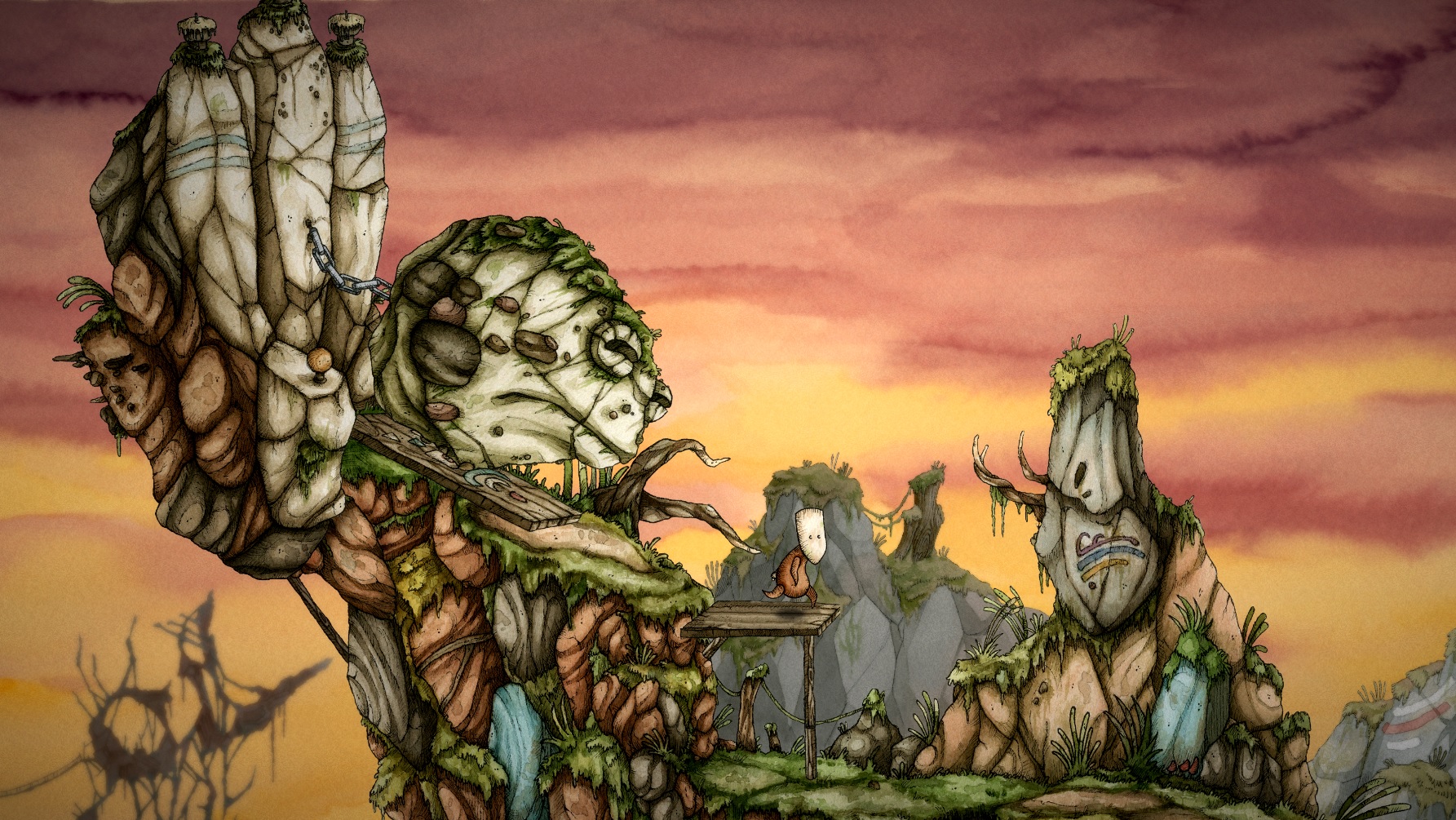 We're now approaching the end of our Kickstarter campaign and may close it with several stretch goals achieved. So thank you all for your support. In exchange, we promise to make Candle the best game we can. And don't forget to vote us on Greenlight!
Cheers,
-The Teku Studios Team