Before you hit the buy now button and purchase your very own copy of the Into the Dark TGOTY edition, you might be interested in which improvements had been achieved during the last 6 months. OK, here we go:

1. Bugs, Lags, Physic Errors and performance issues:
90% of all technical problems were due to the high RAM consumption. Although Into the Dark is still very RAM-demanding, and although we still recommend closign all other applications before running the game, most of those issues have been fixed by improved RAM efficiency.
2. The GFX overhaul:
Some praised the look of Into the Dark, some condemned it. While FPSC has for sure some shortcomings in the renderer, we managed to boost the detail grade and the texture resolution, as well as the texture quality and the overall lighting. Take a look: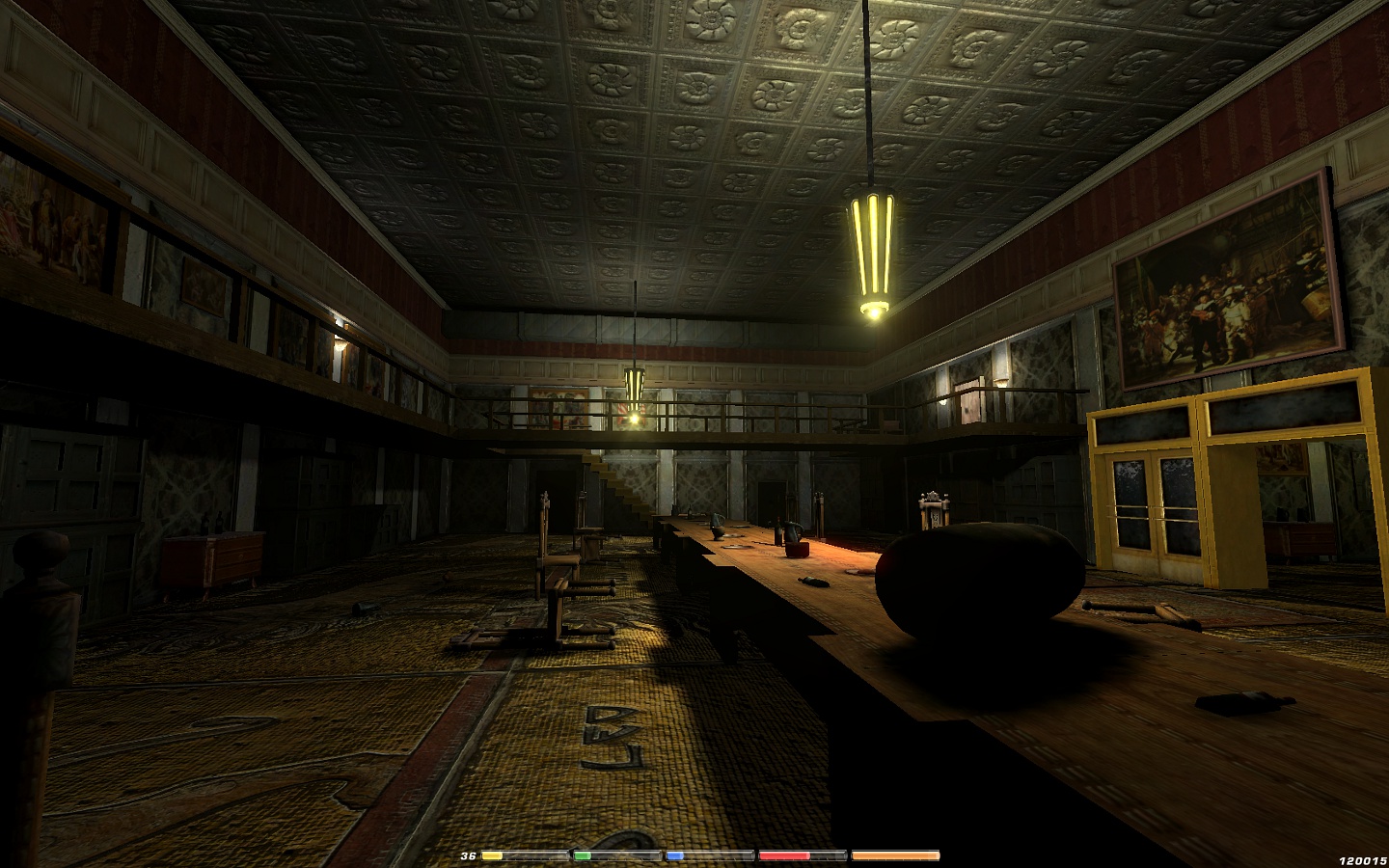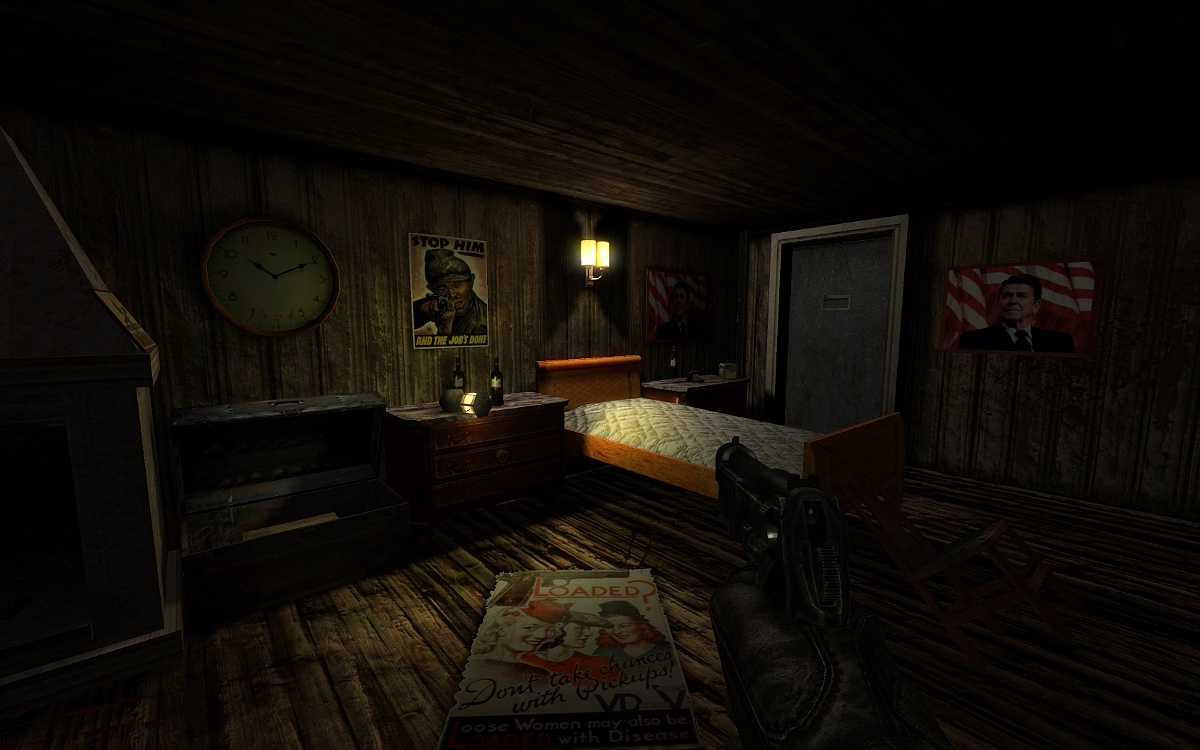 3. The sound overhaul:
We have re-recorded some of the worst voice overs, and we have recorded 10 new singing sequences that will make your ears bleed. In addition to that, we have improved the sound mixing.
4. The new level:
The desura version has an additional level, bringing the total to 11 levels of madness and playing time to an average of ~ 15 hours if you balance the adventure and shooter choices. The level entrance is shown here: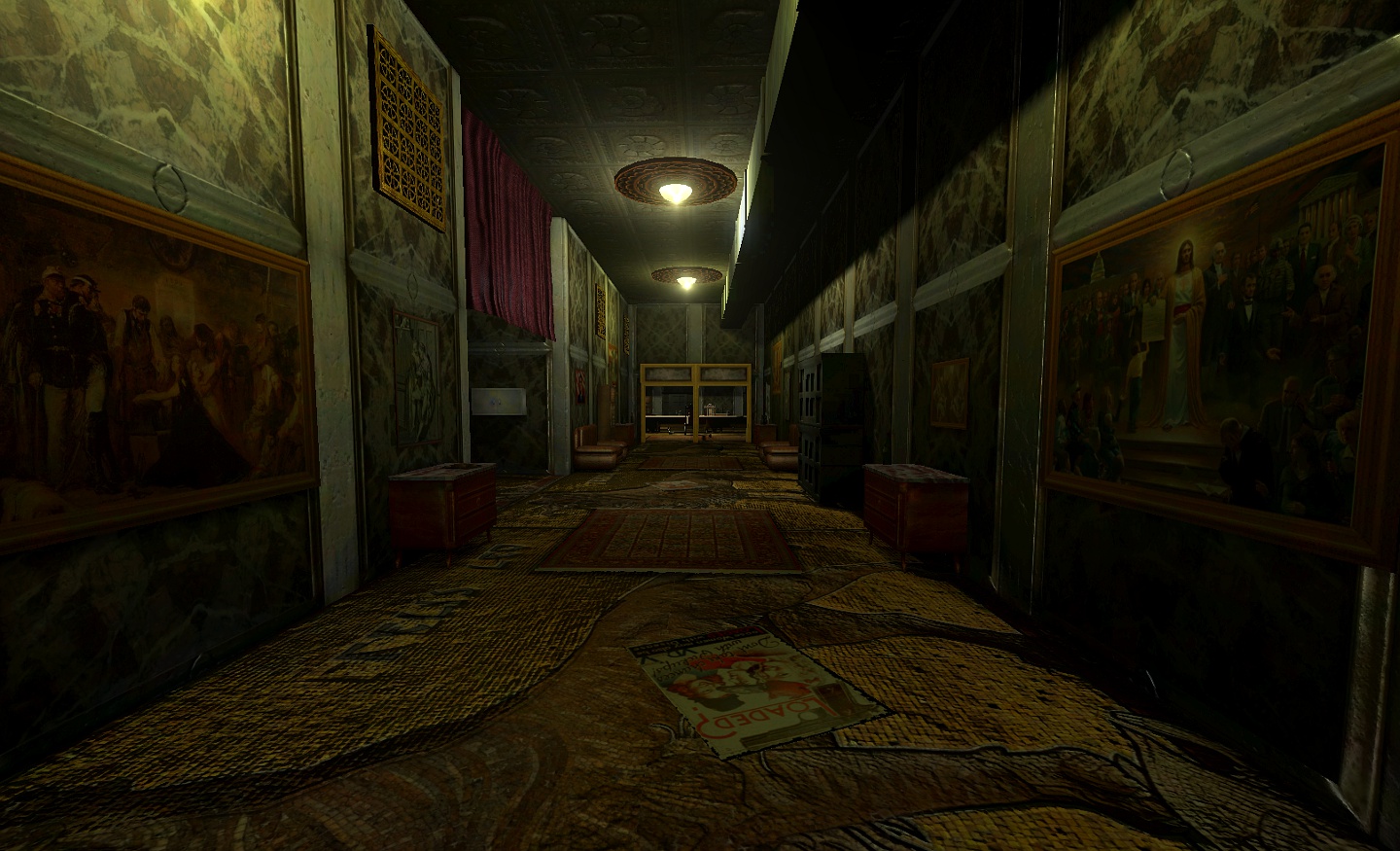 5. New allies, new enemies:
There is one new enemy type, as well as two new allies (that look very much alike). In addition to that, the enemy count in the old levels has been increased by 20%,
6. New Weapons:
In addition to the huge arsenal already at hand, a scoped hunting rifle with awesome shaders and, most important, a chainsaw have been added!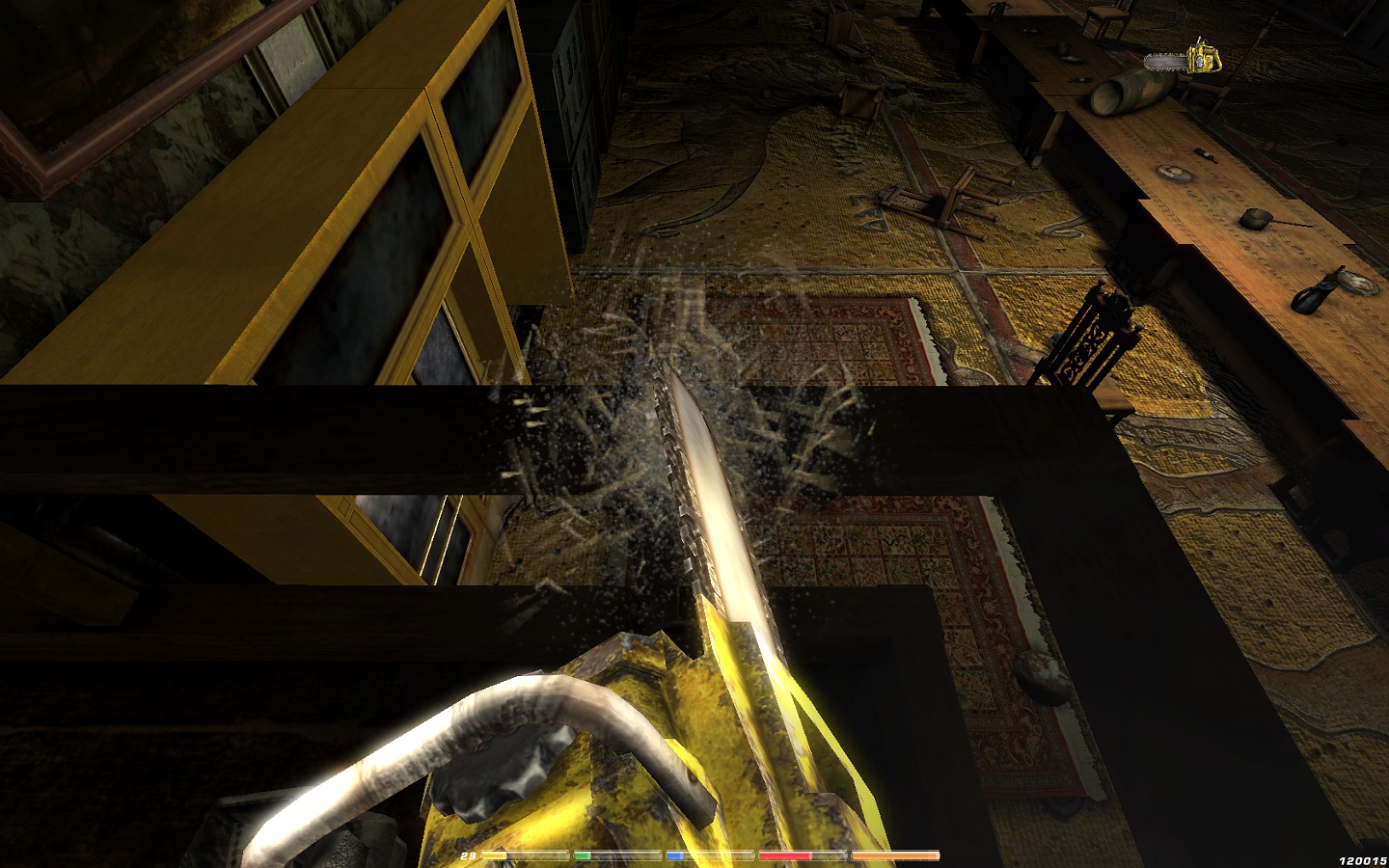 7. New bad jokes:
Gamers from all over the world congratulated on the jokes, gags and eastereggs - and demanded more of them. We listened carefully. 20 additional gags / eastereggs and several funny scenes are waiting!
8. A new special item:
"Schnaps" is now available in some levels or as gift from allies. It boosts slightly health, heavily moral and leads to heavy intoxication (making Pete stumble aroudn singing!)
9. Propaganda:
There is more propaganda ingame. To achieve a certain equilibrium, some pro-communism ads have been added!
10. The Cinematic Experience:
In the Desura-exclusive level, you have an ingame cinema (similar to other ones throughout the game). But in this cinema the full movie "Night of the Living Dead" is shown ingame on the big screen. Don´t miss that!