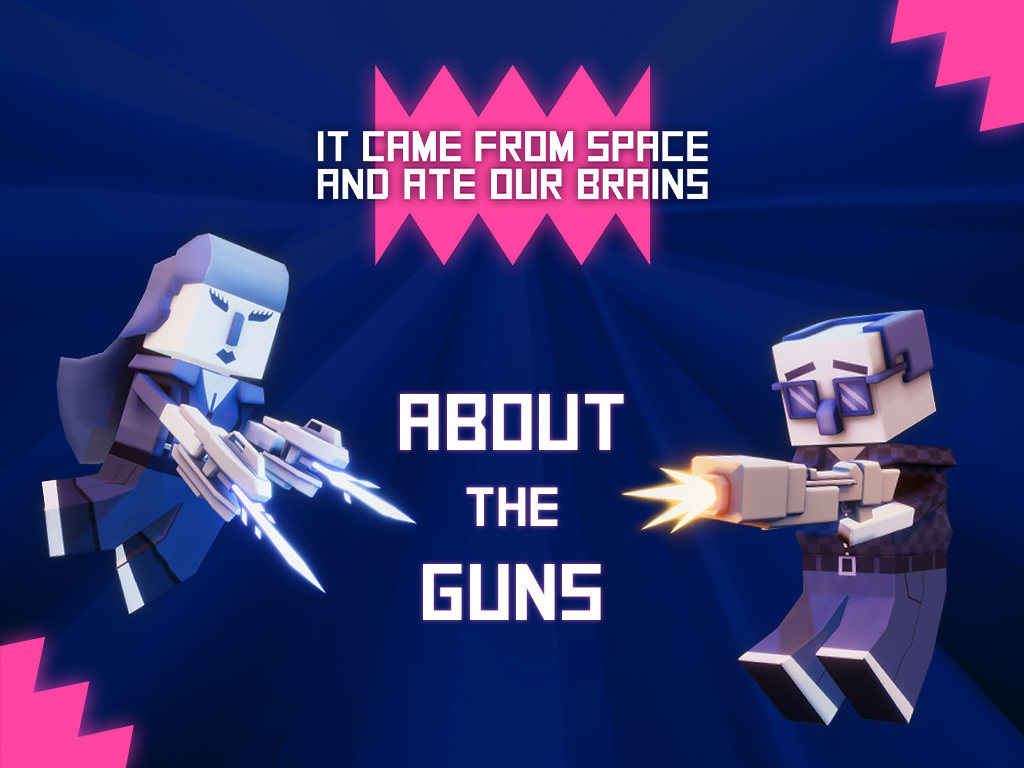 Who's the most awesome alien slayer in the entire world? You are, obviously, and now you can prove it! 'It came from space and ate our brains' is a unique arcade top-down shooter that will require you to shoot with guns. But they are not just some ordinary guns, oh no! Those are guns to kill aliens, the guns designed especially to kill aliens, alien-slaying guns. That kind of guns.
We got it covered for you!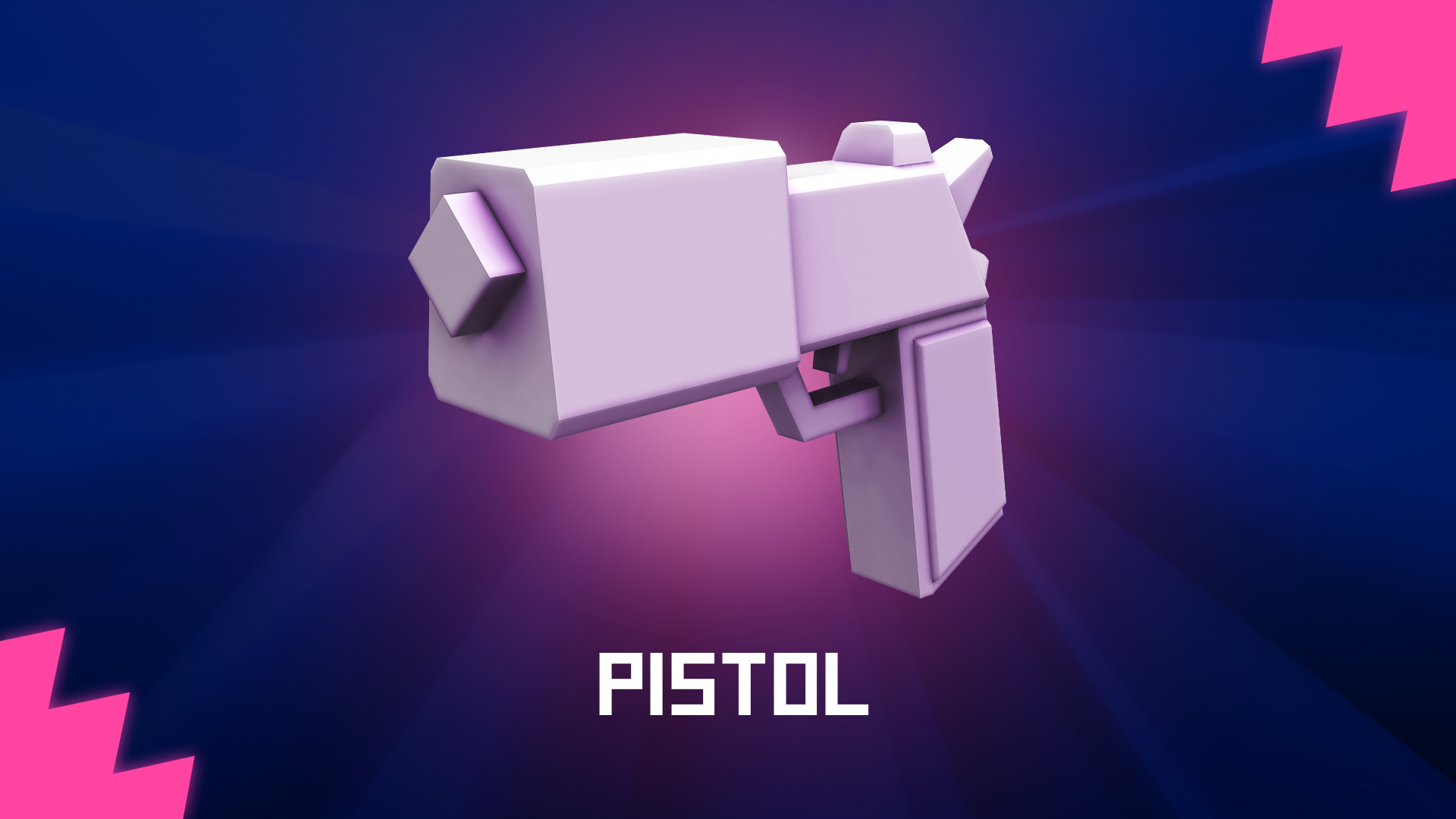 Pistol - This is your best friend… at least for the beginning. It'll help you survive until you can get a new weapon, so treat your pistol well! You didn't know that you have to start small and underpowered before you can level up? Have you ever played a video game before?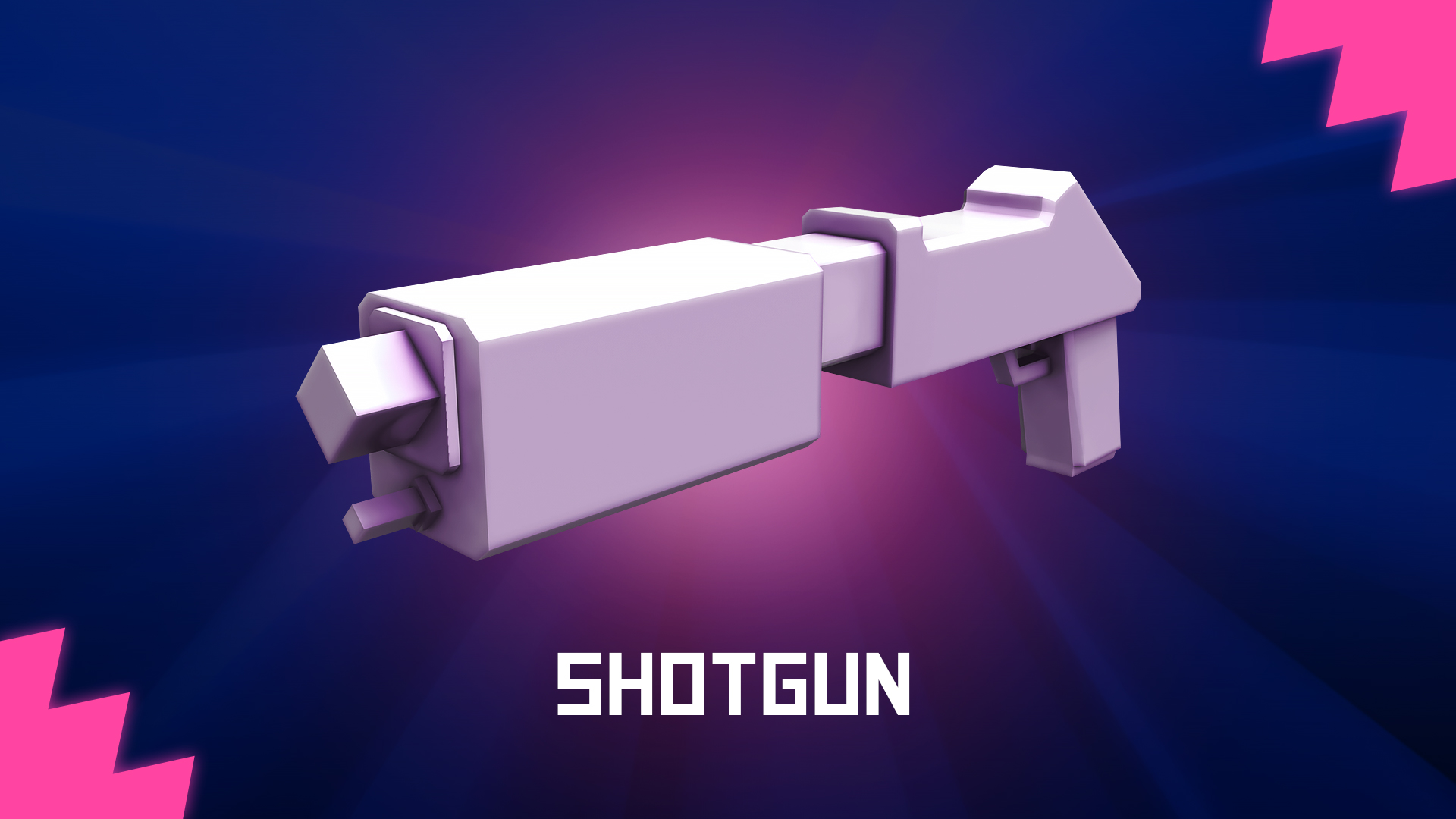 Shotgun - When you want to spread your message over a wider area, a shotgun is your best bet. Plus, who doesn't love that "BOOM" sound? It may be short-ranged but it gets the job done.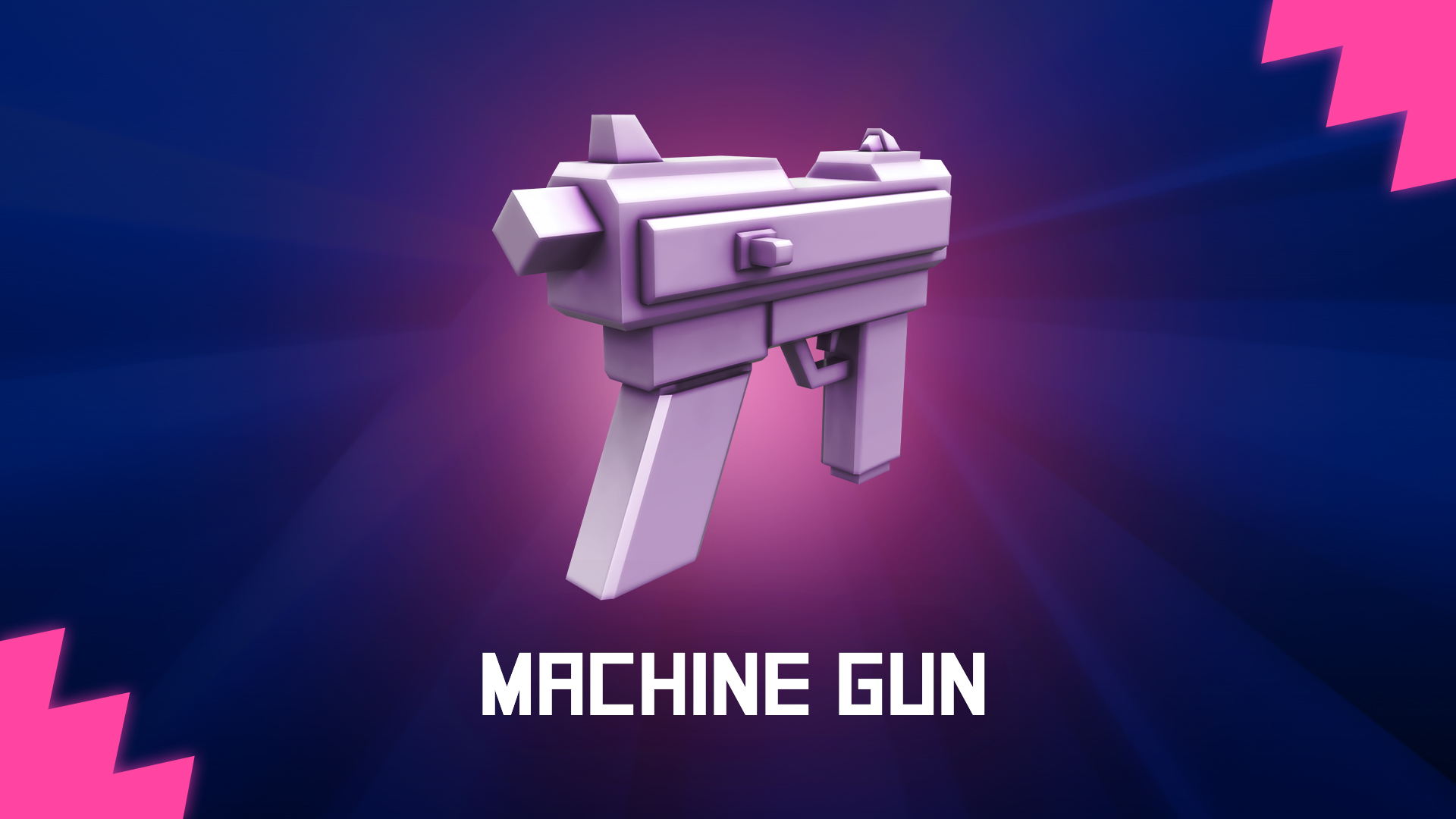 Machine Gun - One pull of the trigger sends a stream of lead-tipped kisses of pain. It's fun to put lots of holes in your enemies but can you spare the ammo?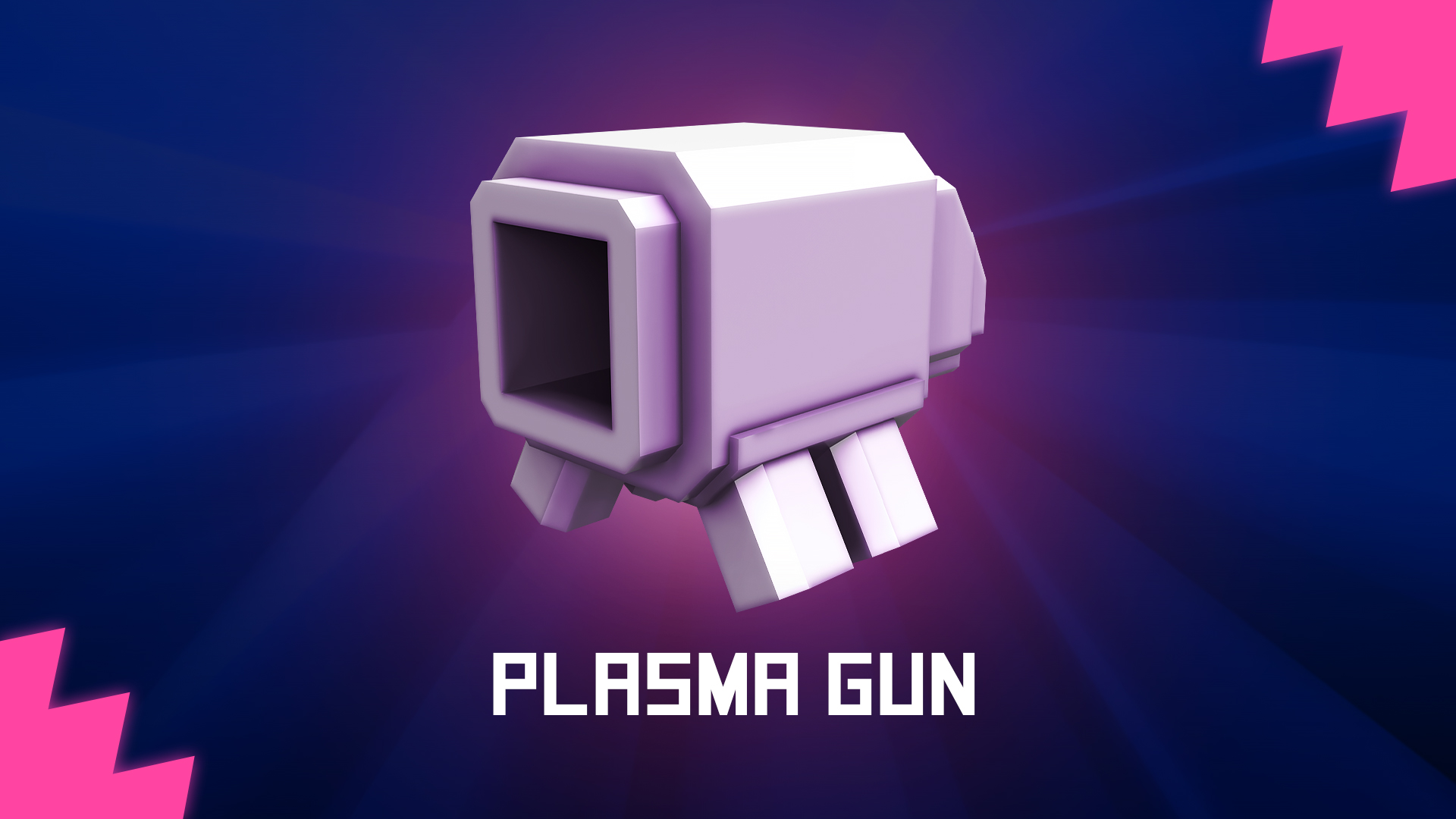 Plasma Gun - Need to send a long-distance dedication of death? The Plasma Gun lets you reach out and quickly touch anyone who's too far away for other weapons.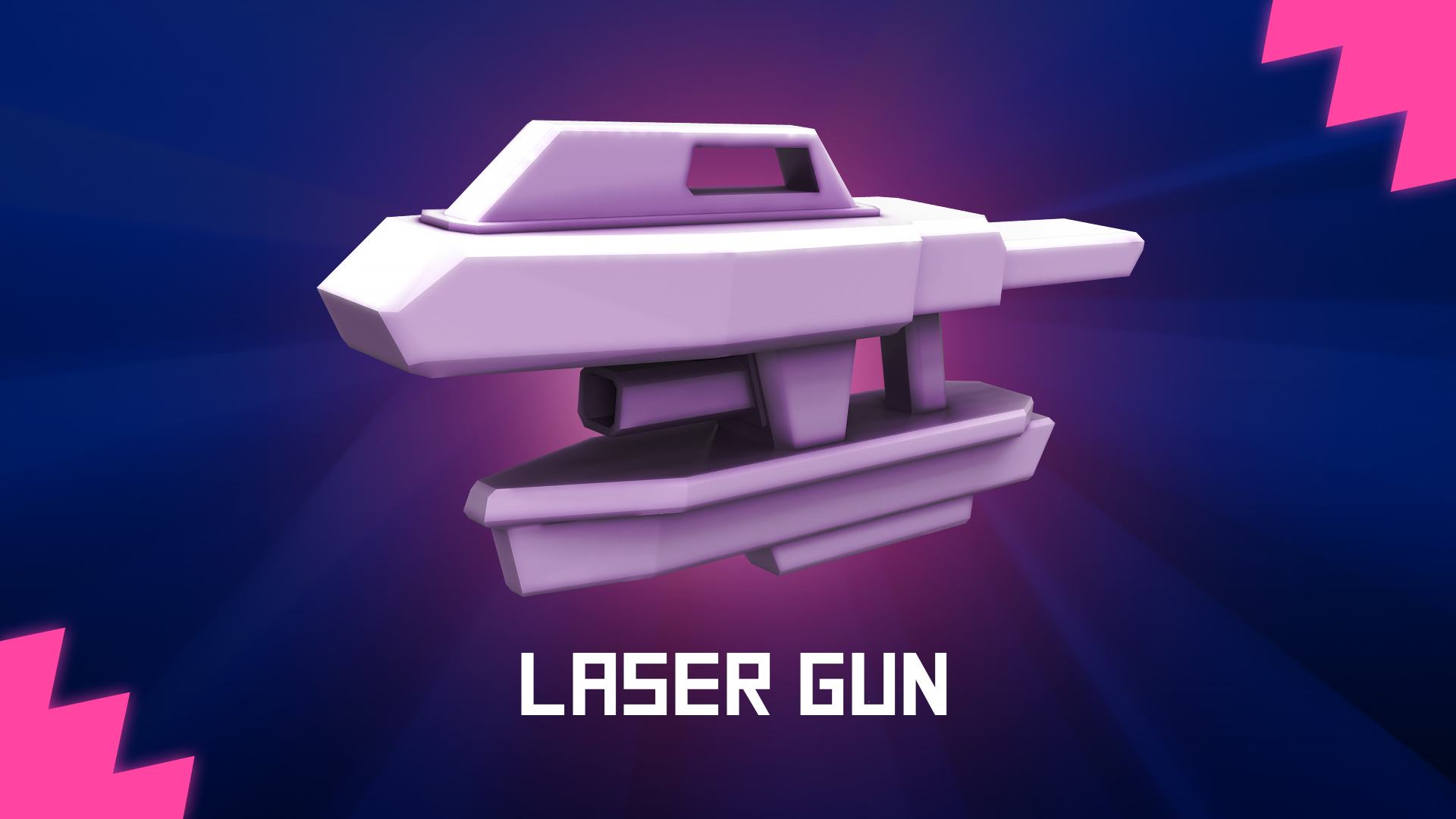 Laser Gun - What, you thought a game with space aliens wouldn't have a laser gun? Come on.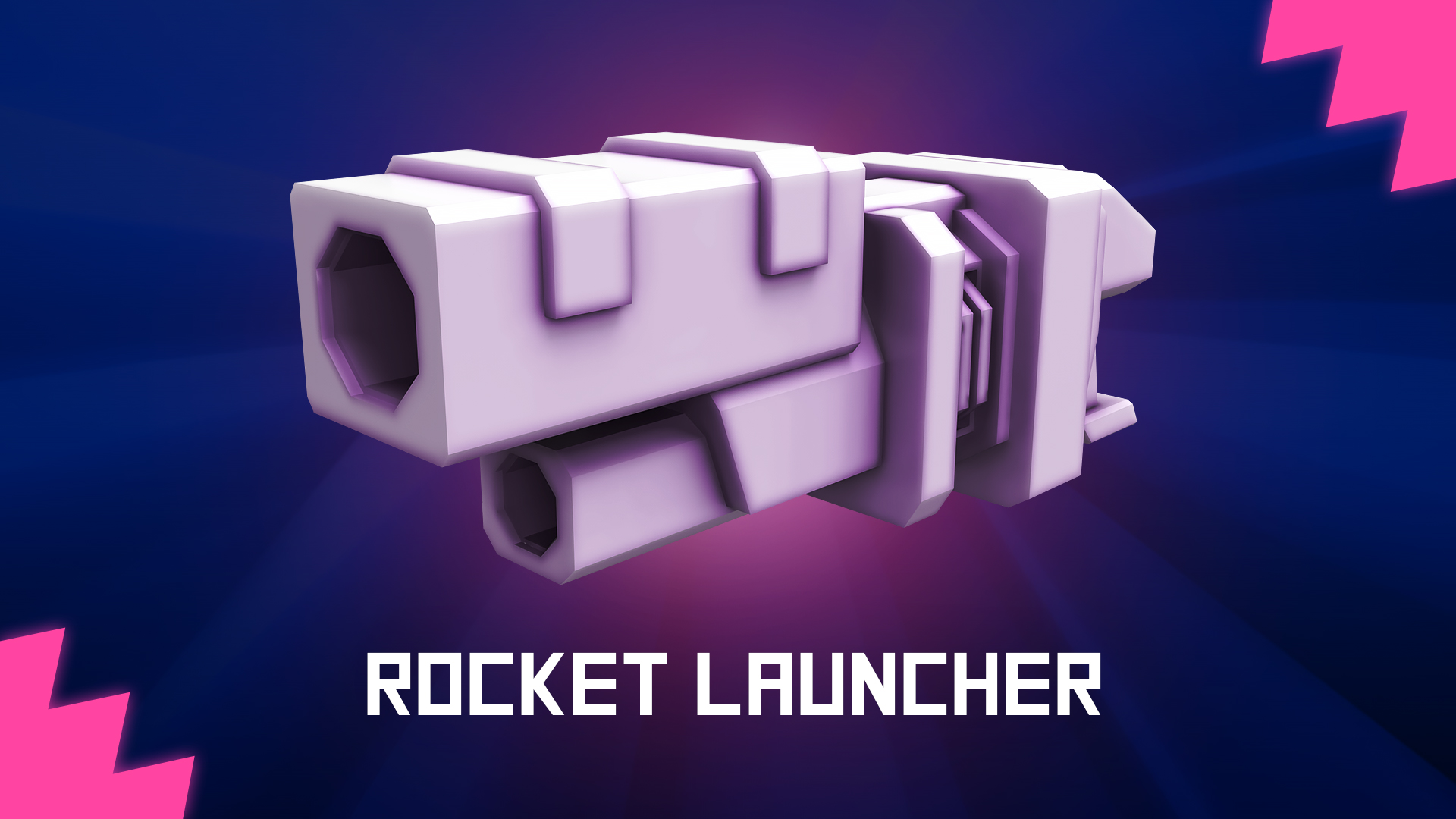 Rocket Launcher - Sometimes you just need to blow stuff up. That's what the Rocket Launcher is for. The shooting speed is low but the explosion is worth it.


Still in need of more firepower? Each gun can be enhanced with upgrades that make them pew pew faster. Search for them in suspiciously glowing crates.
Class dismissed! You are now ready to face the ferocious aliens in the upcoming It came from space and ate our brains remaster!
Add to Steam wishlist or have your brain eaten!
Everything about It came from space ate our brains: