Hi there!
We have 70% of our Goal and 453 Amazing Supporters! We could reach our goal together! We Need only 5% to get 75% and be featured in Kickstarter - "Taking Off" Section!

Today we would like to share with You 9 interesting places that we visited during production of The End of the Sun
We are showing Screenshots comparison between these places/objects in real photo and in the game view. We couldn't do it for every place that we are presenting cause We don't want to Reveal Some of our game locations to not spoil to much now.
So You Could see what was our Inspiration and Visit some of that places if you will be in Poland :)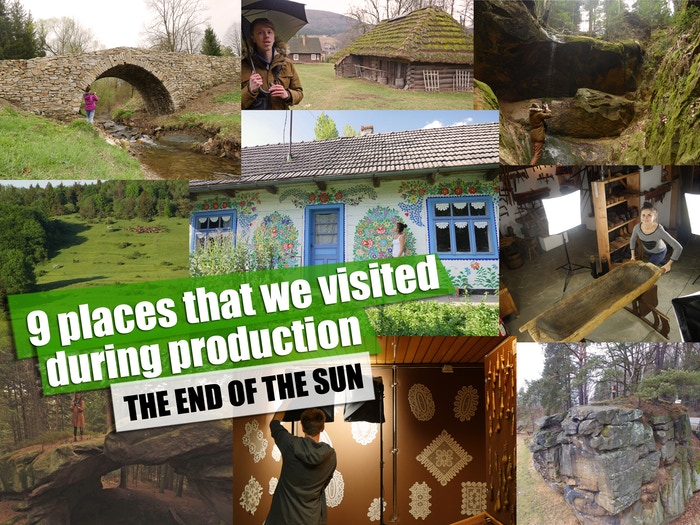 Here we described 9 INTERESTING PLACES that we visited during production of The End of the Sun game:

1. Nature Reserve "Skamieniałe Miasto" (Stone City) in Ciężkowice - Poland
This is really worth to see place, many strange/cool looking stones here. We made here photogrammetry. We wrote about it in our earlier update. If you are near Cracow in Poland It is place worth to see.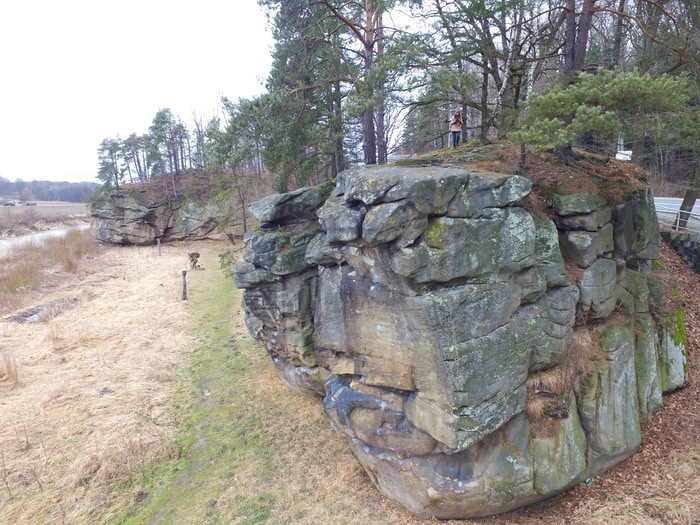 During making photogrammetry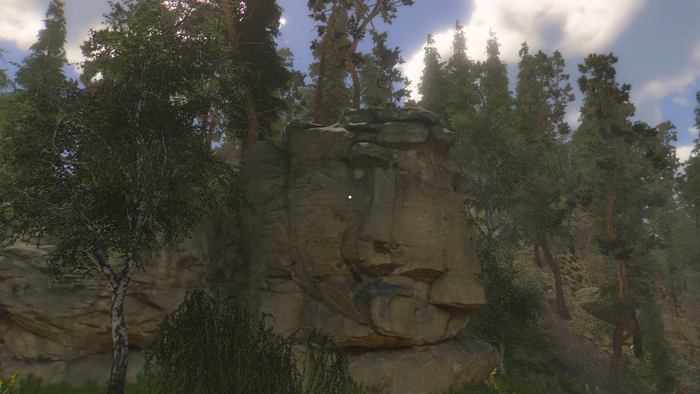 In the Game screenshot
2. "Wąwóz Czarownic" Witches gorge in Ciężkowice - Poland
This is part of "Stone City" but worth to mention separately. This is small gorge with waterfall at the end of it.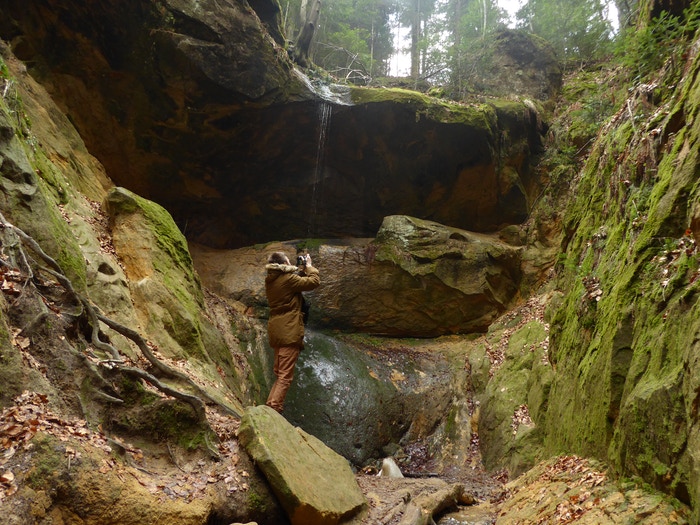 3. Ethnographic Museum "Grociarnia" in Jastrzębia
Most of small exhibits in our game were scanned from this museum. If you are interested You could Watch our Vlog about that museum. We wrote about it in This Update Here.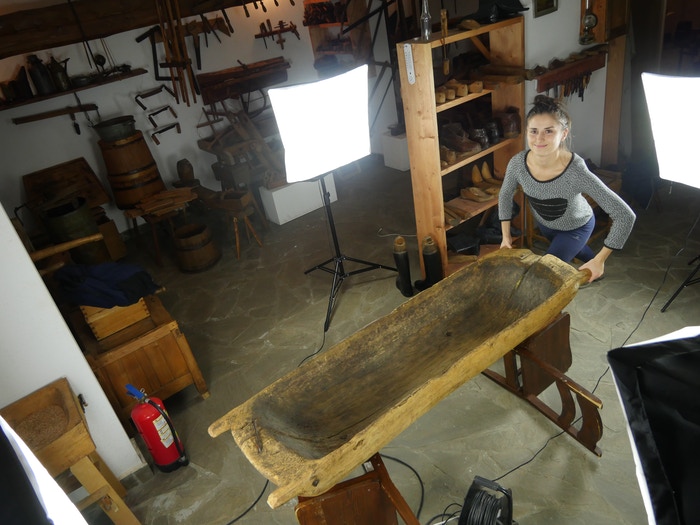 We had some fun during making photogrammetry in that museum :)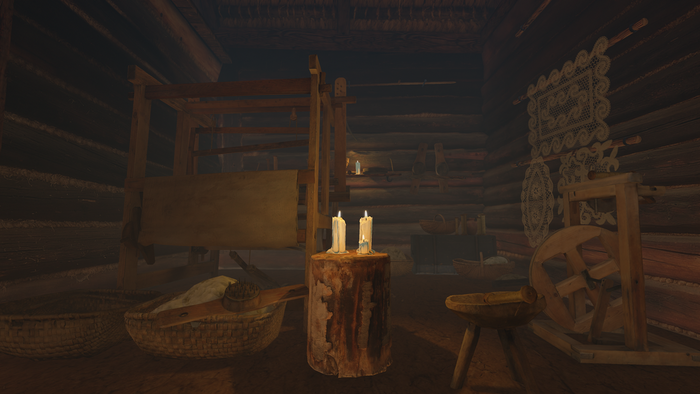 Some exhibits from "Grociarnia" museum on Screenshot From The Game
4. Museum"Skansen Wsi Pogórzańskiej" in Szymbark
We scanned buildings that You could see in The End of The Sun there. We wrote whole blog post about it here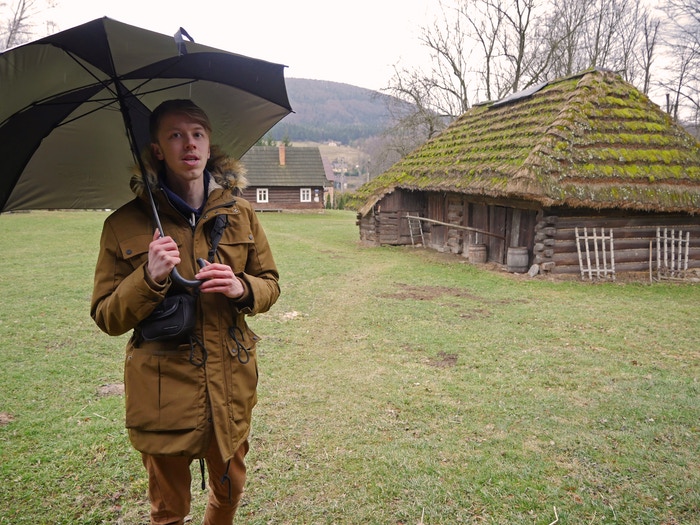 Photo from ethnographic Museum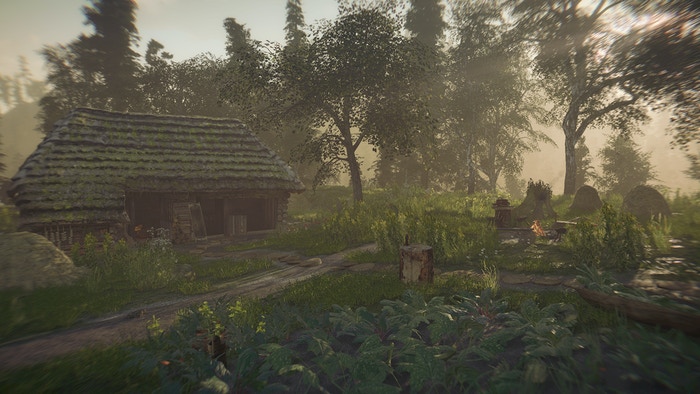 In the game view :)
5. Zalipie Village
Flowered Ornamentation in Zalipie was already known more than 100 years ago, the tradition of painting houses has survived to this day. We wrote another blog Post how we put this flowers paintings into our game You could Read More Here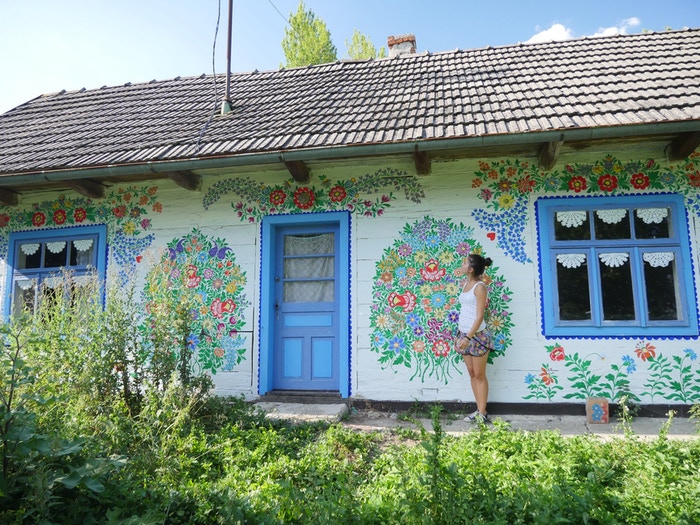 Photo from Zalipie Village
Flowered Paintings from Zalipie on our in game building (Game screenshot)
6. Museum of laces in Bobowa.
(...) only in 17 small villages and towns of Europe is still making bobbin lace! Bobowa is considered the capital of Polish bobbin lace. We Scanned That laces and You Could see it in game.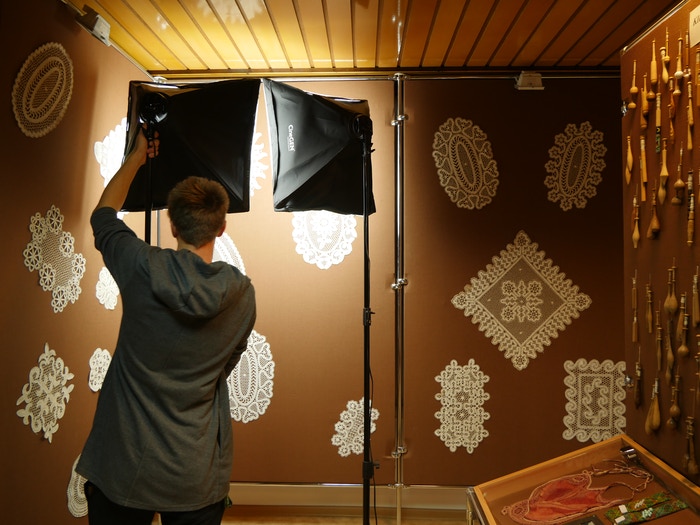 Making Photos of laces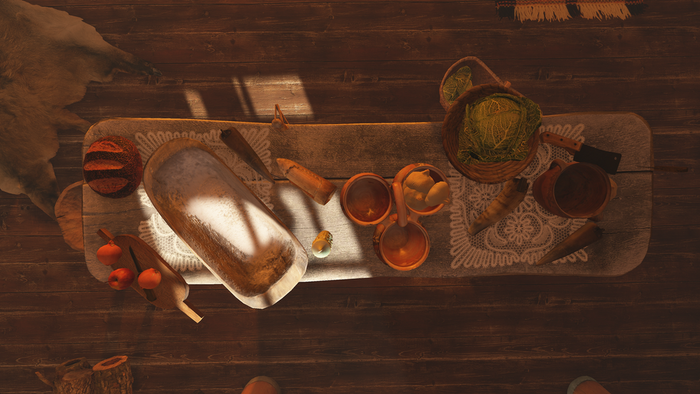 In The Game Screenshot - Scanned laces on the table in our game
7. Natural monument "Diable boisko" (Devils court) in Pławna
The name comes from the legend according to which devils played on the sand under the arch, and the arch is the gate leading to hell. We scanned whole Stone. We just don't want to Reveal all locations screenshots for now :)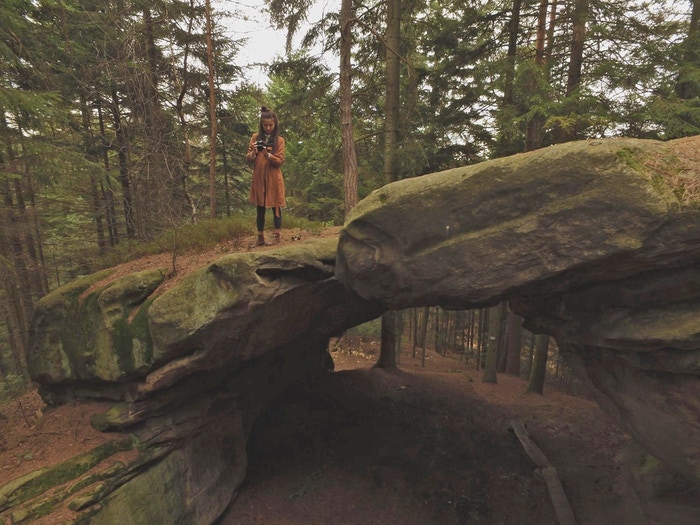 During "Devils court" Stone photogrammetry
8. Stone Bridge in Olchowiec
It is really old bridge and its full made of stone. Hard to find such a structures nowadays.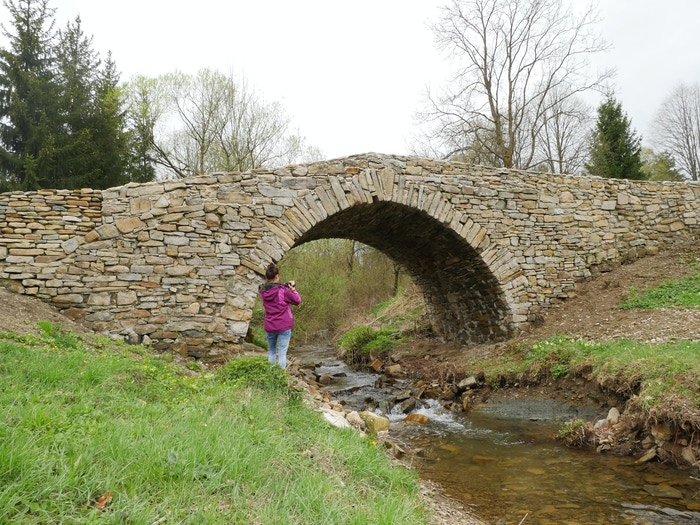 9. Forests and meadows of Regietów (Beskid Niski)
Here We recorder Ambient Sounds of nature. This is really beautiful Place and totally wild and quite. There is also one of Biggest Natural Horse Breeding in Europe. (Yes this small dots on the picture is herd of horses. There were almost 200 of them :) ) You Could read a little bit about ambient sounds in game here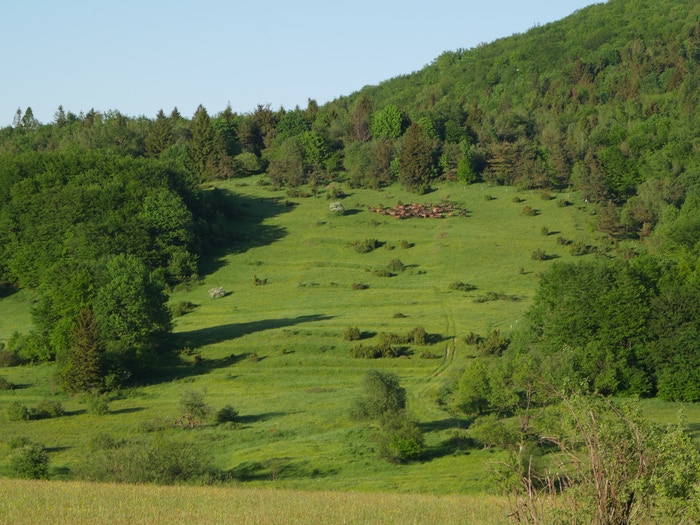 This is only few places That We visited We just don't want to Reveal all of it for now to don't spoil to much :)
Hope it was interesting read for You! :)