So i guess the title description is confusing, so here are top things we are going to implement in the game:
1) Smashing things.
2) Crashing stuff
3) Breaking necks
3) Stomping on tiny pathetic enemies while they cry in pain and beg for mercy
4) Shooting mutated creatures and antient mechs in the face
5) Talking talks with NPC`s, furry foxies mostly, lol.
6) Finding/crafting/upgrading weapons. In craft list we got melee stuff for girl, melee and shooty stuff for mech.
So i have edited a shooty enemy from bunker just to try out mech in a new space. Tweaked camera a little, returned autoaim in the game (will be an upgredable feature, turned off for now), made a destructable object type that can be stomped, if you happen to find a small enemy when you are in mech, it will be simply smashed by walking upon it, also divided bullet hits for dust and water.
Modelling another enterable building. Thats the tunnels where monorail enters mountains, some of them will be open, still WIP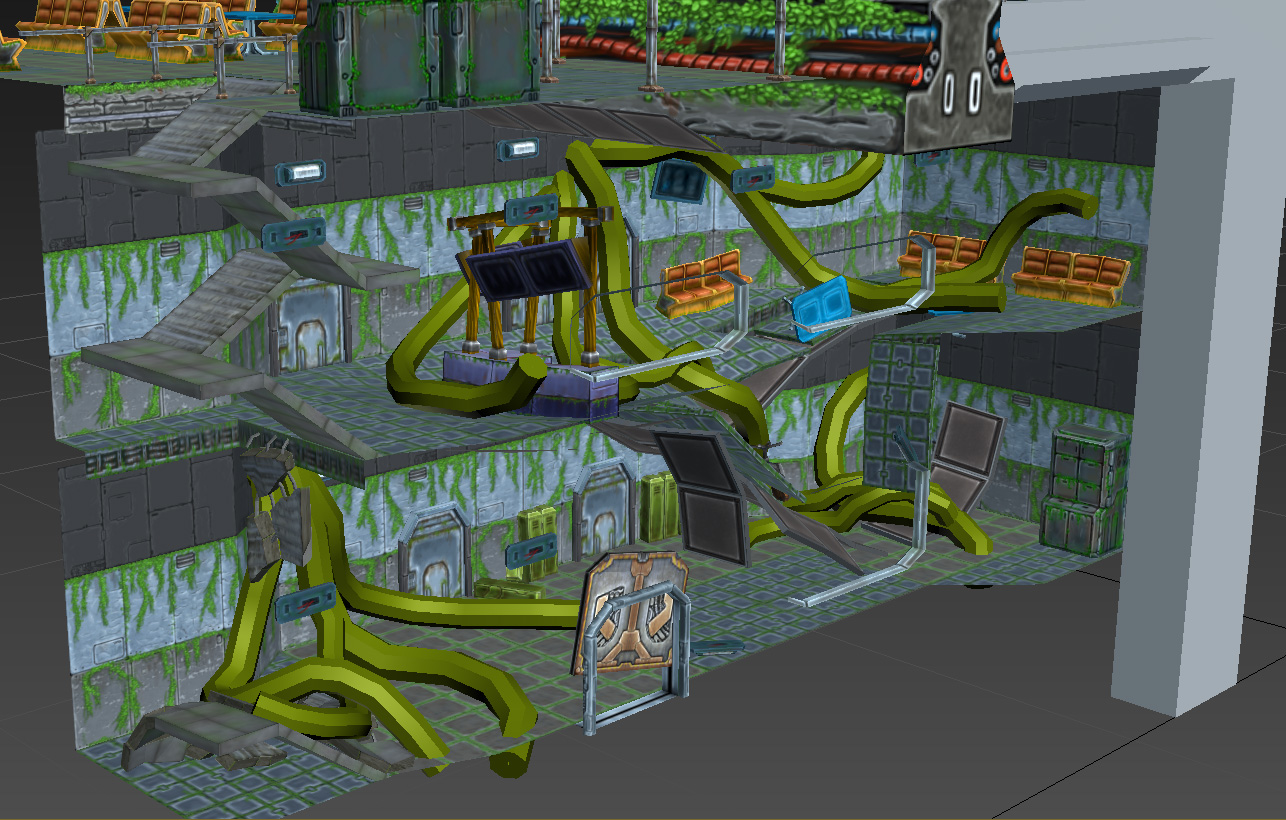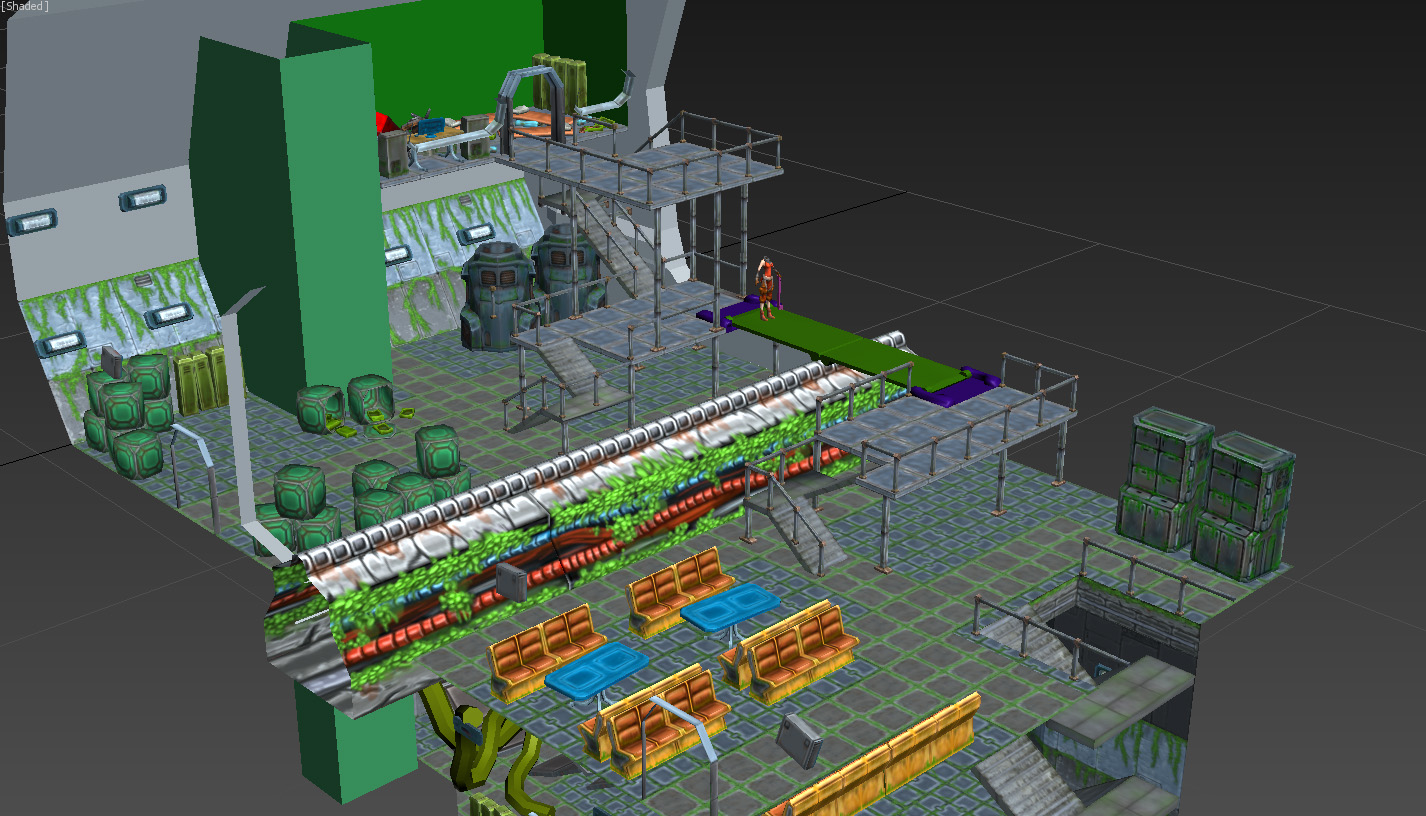 Blocking out entrance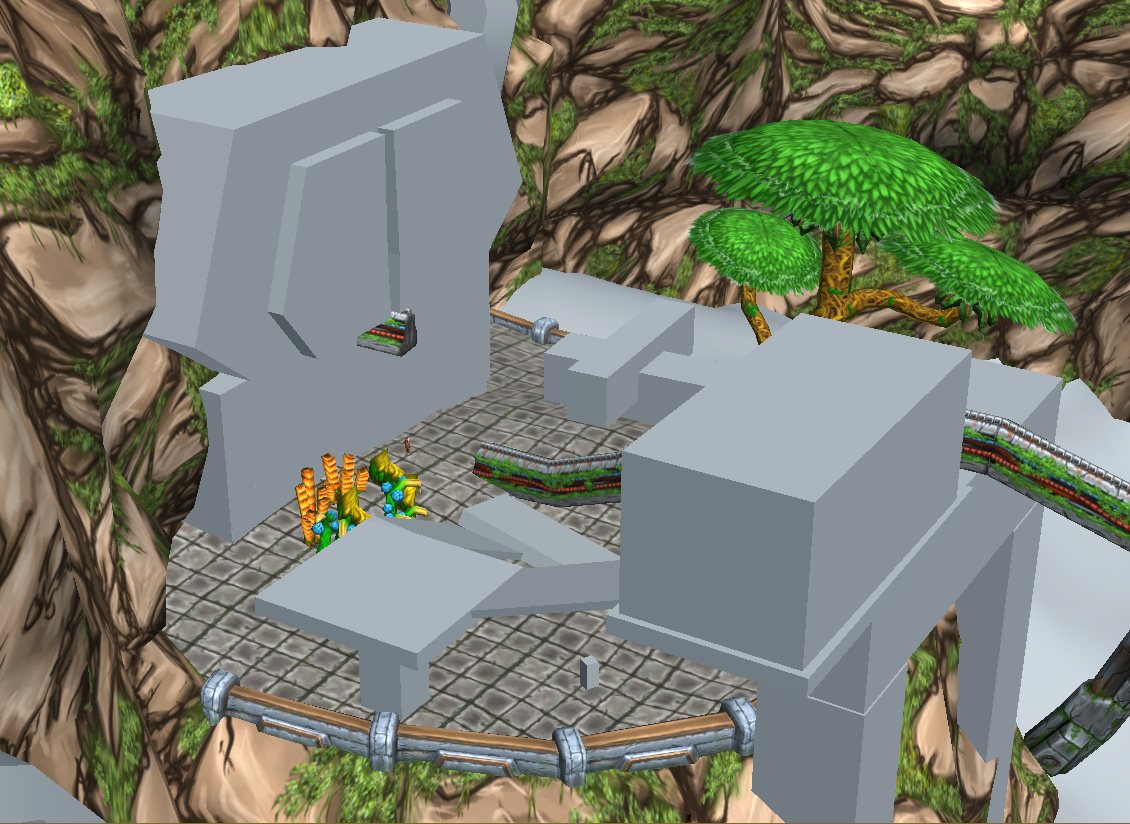 Trying to figure out how to divide a texture for this block