The changelist is way too long to detail everything, but there are literally hundreds of bug fixes in this build. Some highlights!
* Farming fixed.
* Carpentry fixed.
* Updated map
* Split-screen improvements.
* New last-stand game mode for quick frantic Zomboid fixes.
* Effects of rain re-added. As Douglas Adams would say: Bring a towel.
* Food rotting re-enabled.
This isn't even close to everything.
Enjoy all! Let us know if you have any issues, and we'll have another build in the next few days to introduce the new 'survival guide' which will give newer players tips on survival.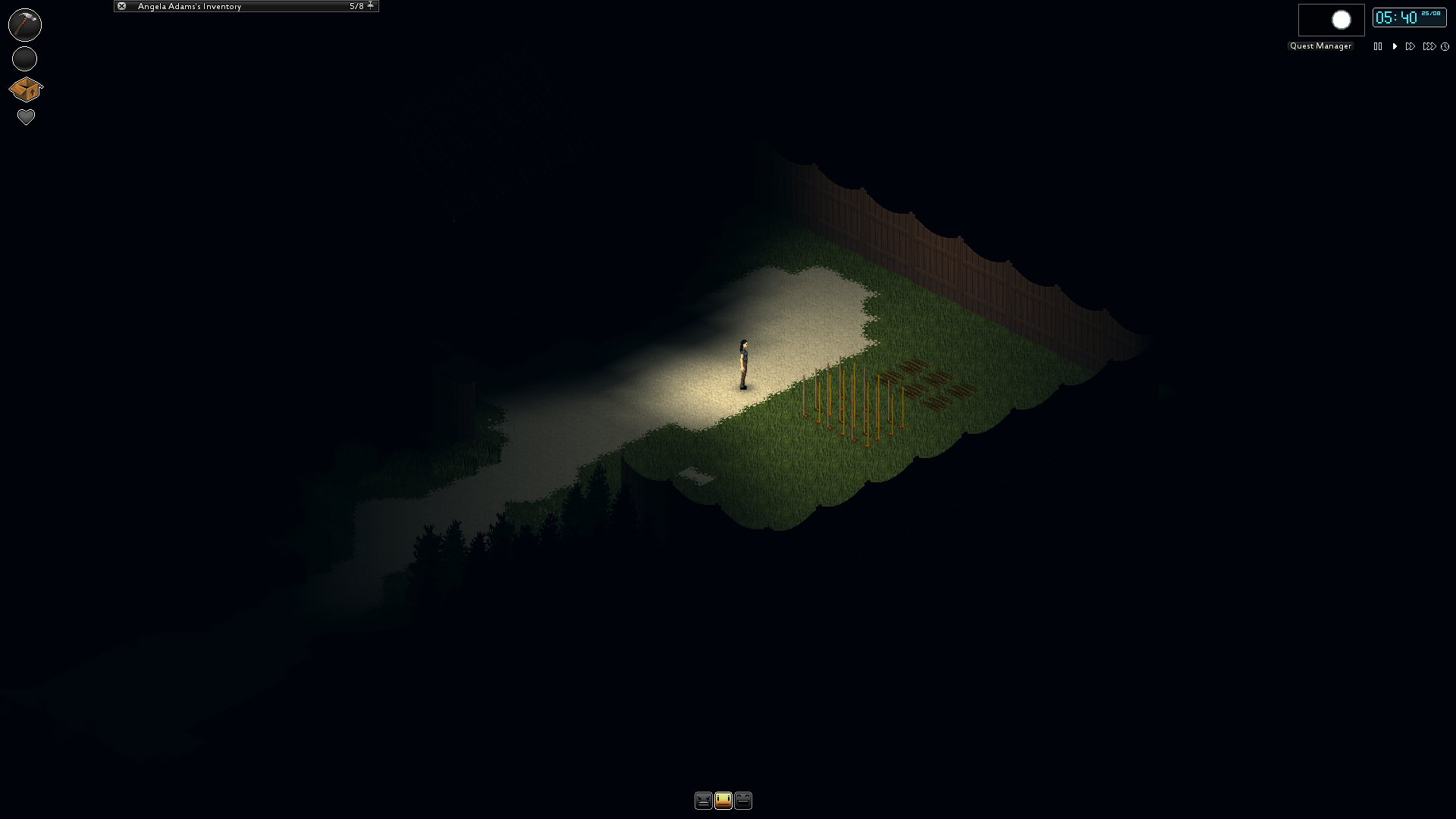 And now... onto NPC development! We're very excited to be back on what we feel will be the most fundamentally game-changing feature in the game. The NPCs and the meta-game. For further information on what this means and what a fundamentally exciting thing this is for us, read one of our old Mondoids on the subject:
Thanks again everyone! And see you all in a few days for the next Desura build. We're going to keep up the pace now we're approaching a stable build.
If you're not already a Zomboideer, please consider giving us a lovely buy:
Love you all!
Indie Stone