This month we've reached a major milestone in the development of 2112TD. We've produced our first map to be implemented in the game
Welcome to the Pluto Observatory Outpost...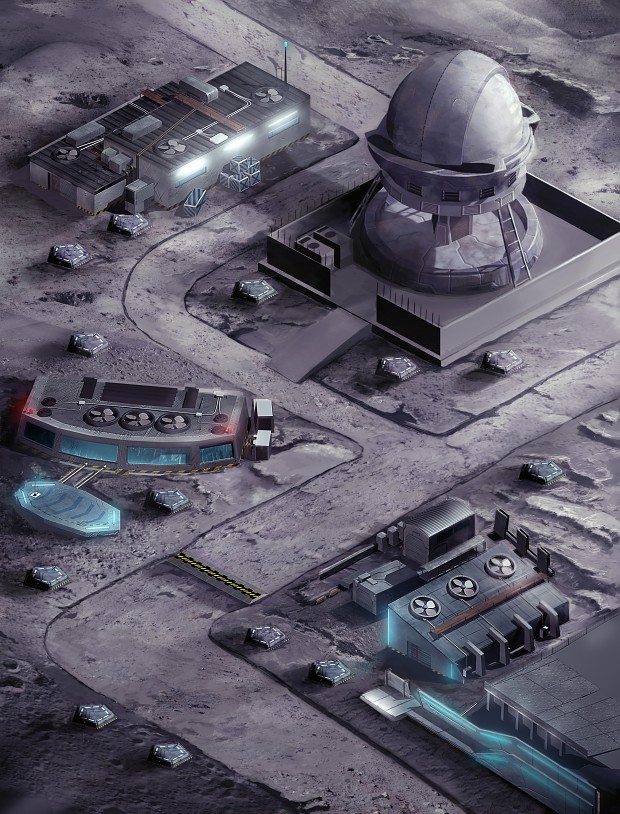 This might seem like its no big deal, but for a small indie team operating remotely with no budget or office it has been a real challenge ironing out technical problems.
How big should structures be? How big should towers be? How big should monsters be? What viewing angle are we going to use? Are we going to add lighting effects?
These are just a very small handful of questions that we've had to ask ourselves each time we progressed further with the map art.
Pluto Observatory Outpost (First Draft)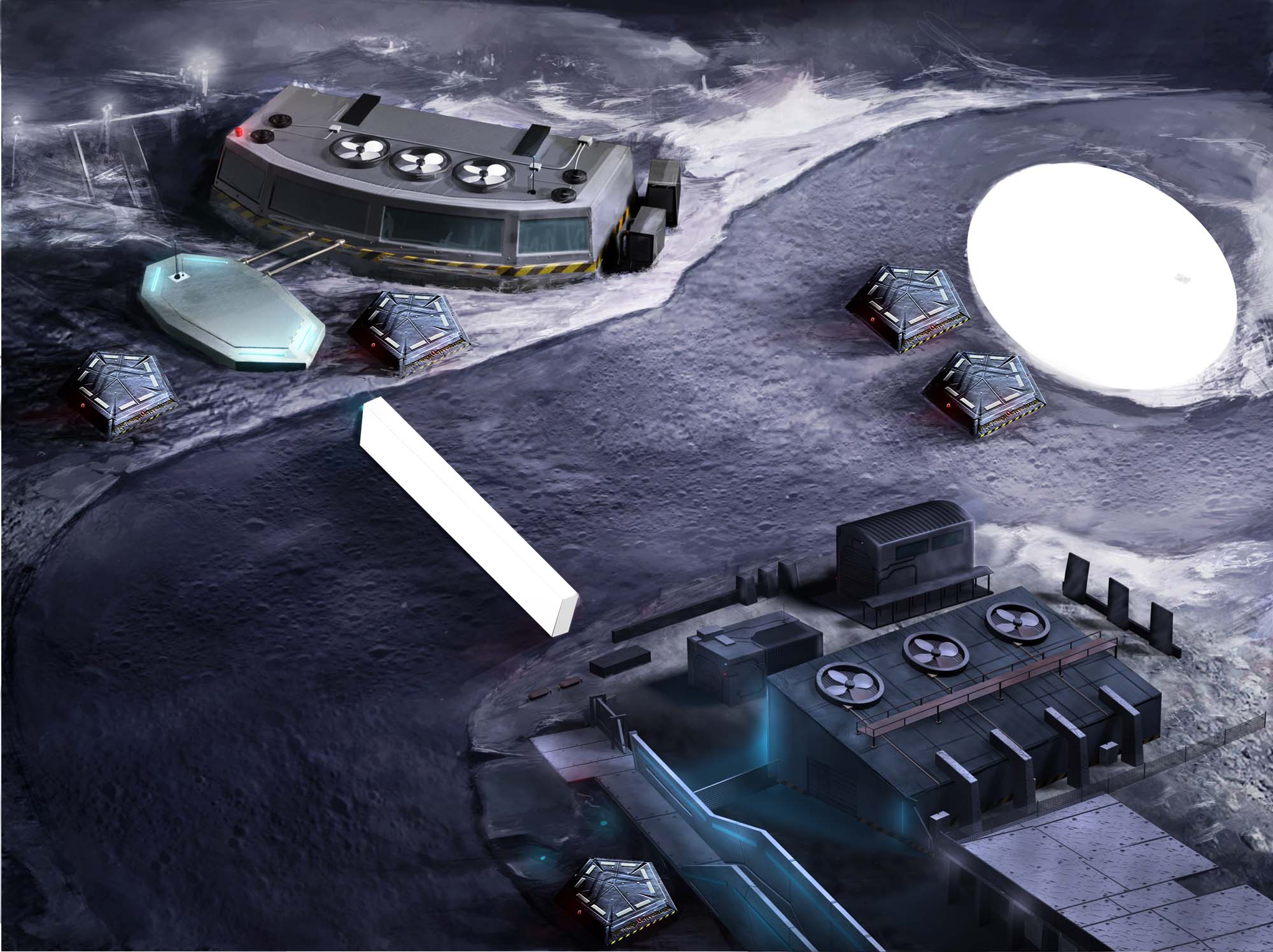 Now it's pretty obvious that there are things wrong with the map above. If you haven't already, notice how the tower platforms don't sit right. That's because they aren't part of the map, they are tower platforms which the player can select and place towers on. They are 3D objects which we have introduced. Because the map art changes perspective at various points it means that stationary 3D assets won't play nicely.
We made a decision not to use a grid system as we wanted to make the maps feel as natural as possible. We are priding ourselves on making a really awesome looking game and we felt that using a grid system would make the game look too unnatural... Oh how we were wrong!
So we tweaked, tweaked and tweaked until it felt like there was no hope.
Then Mike a member of our art team saved the day with his orthographic grid template. Many caffeinated beverages and emails later everything started to look a lot more optimistic. We've managed to find a good happy medium for the technical aspect of the map art ensuring that it looks both natural and isn't a 3D modellers nightmare when trying to build assets for a 2D surface.
But it didn't end there. As we are going for a classic real time strategy visual experience we are working primarily with 2D artwork and spritesheets. Again this might seem pretty straight forward but when you want to add ambient and dynamic lighting effects then you have to take into consideration that your map art isn't going to be able to provide them. As 2112TD will take place on a number of planets in our solar system there will be very different ambient light settings that have to be introduced to both the 3D assets and scenery in order to emphasise this. Exporting spritesheets for each map would be very costly to the game memory and size so we had to look for an alternate solution. It turns out its very simple. Simply create a big blank canvas the correct colour and drop it on top of your maps with the transparency set accordingly. Again, a simple concept with a very simple solution but that required a lot of head scratching.
Pre-Lighting Canvas Pluto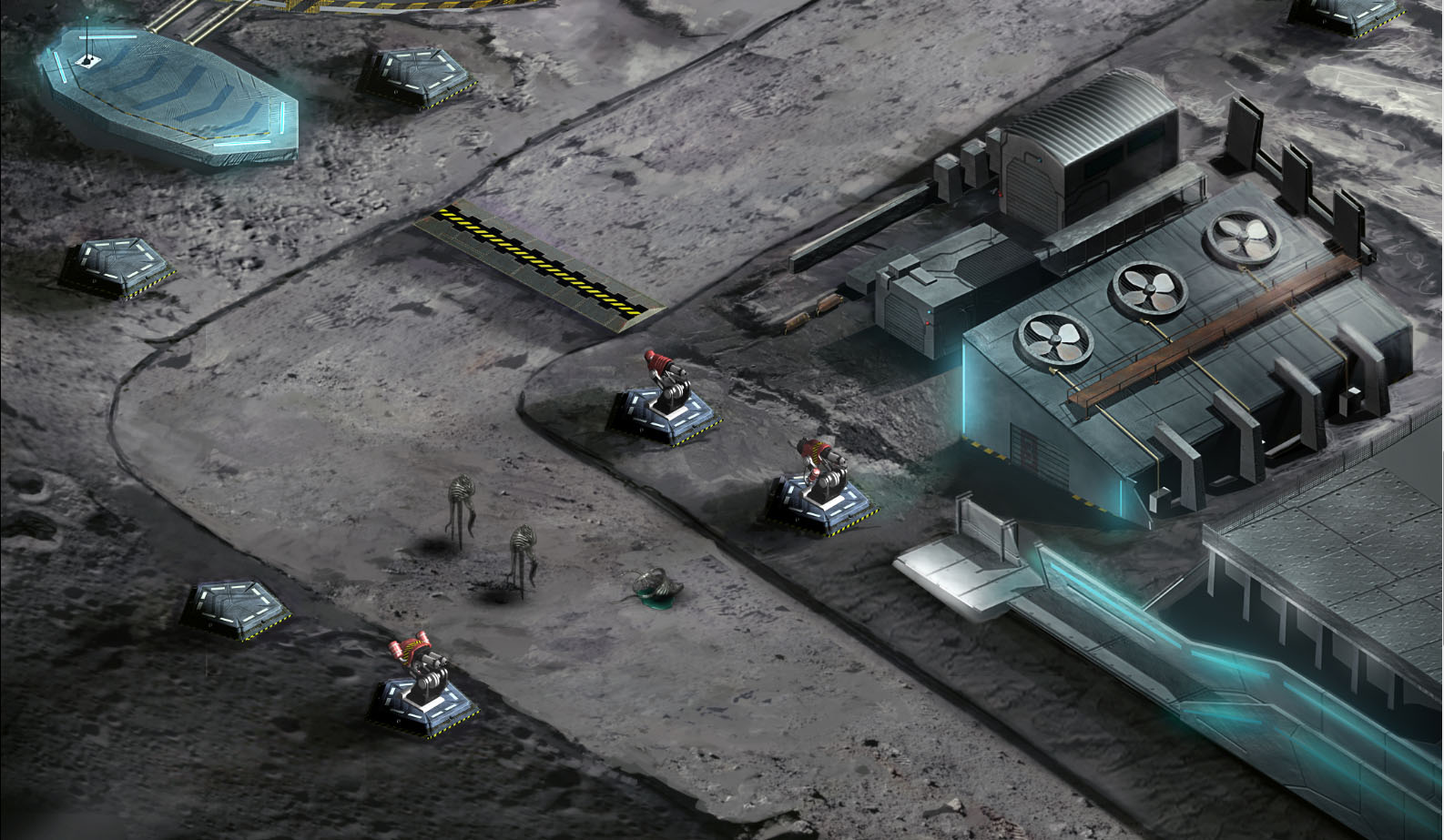 Pluto with Canvas Lighting Effect

And that's it! We made it. Now Stirky our developer is having lots of fun building in the monster waypoints.
A huge shout out to our two freelance artists who've done a fantastic job of bringing 2112TD to life and assisting in solving the technical challenges.
Please take a moment and check out their portfolios.
Simon Lazzari - Map Artist
Mike Fong - Concept Artist
Keep up to date with us. Watch our page and follow us on Facebook.