Hey all,

In Hacktag, players will have to choose between 2 roles :
- The agent, who infiltrates physically in corporations buildings.
- The hacker, who infiltrates virtually through a 3D blue print vision of the same building than his partner.

Both players will have to cooperate to steal intelligence, prototypes and datas in order to fulfill missions for corporations and competitors.

Here is a little preview of the basic gameplay for the stealth agent :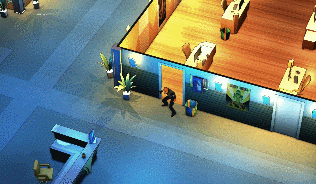 The player has a topdown view of his customizable character.
He automatically crouches and hides near convenient furnitures.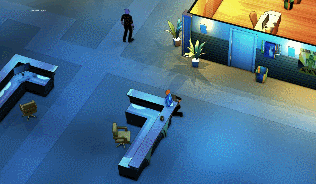 Watch out for guards patrols and slowly sneak behind them.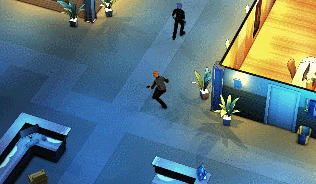 Running makes a louder sound and attracts guard.

As you can see, the basics of the infiltration gameplay are pretty simple, but there is a very rewarding and cool arcade feeling.
We' will show you in a coming post the hacker part, you'll see all the original co-op features and where all the fun really begins !