1.3.2 is around the corner, and it will add some small, simple features that will add way more realism to the game. Frozen Nightmare will get harder, now besides having to worry about your food, your hydration and your health; you will also have to worry about ammo. Thats right! ammo has been introduced into Frozen Nightmare, you can thank Brav on for that. Check out the screen shots below.
Notice how ammo is being shown below the other stats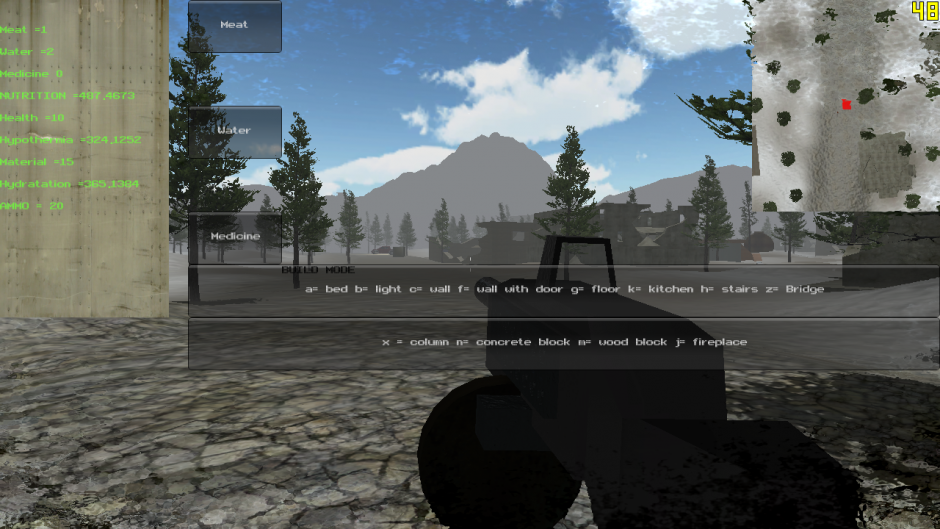 But how do you get ammo? well just kill some gorillas and besides getting some material you will also get 40 bullets.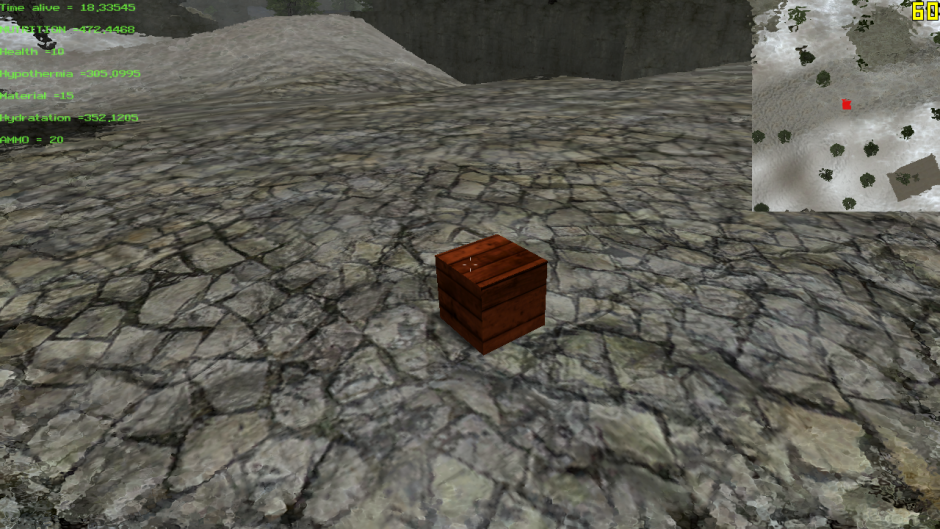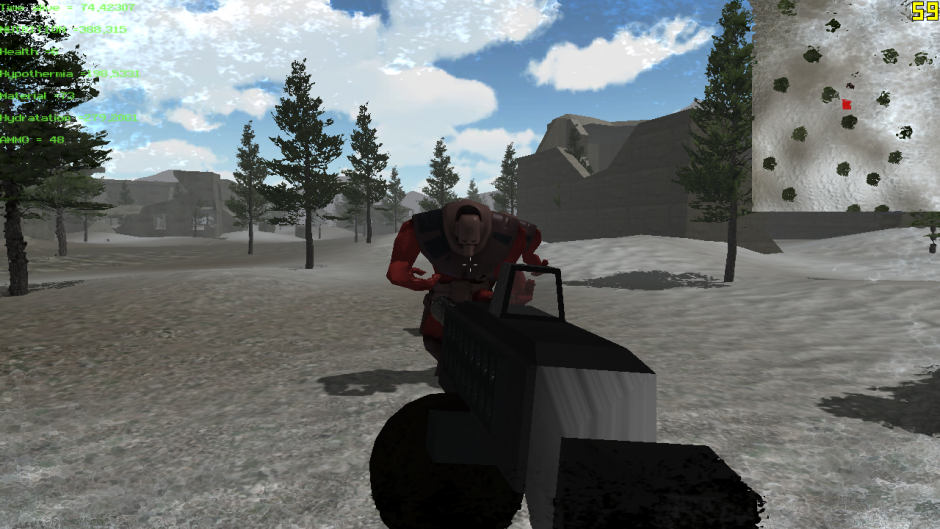 A new weapon (created by us) is here to replace the ancient Thopson. Also weapon FX was polished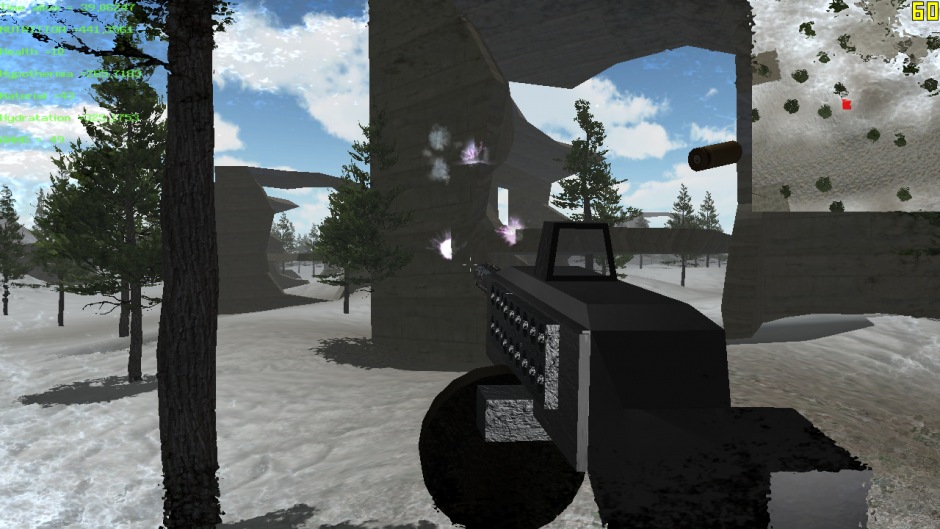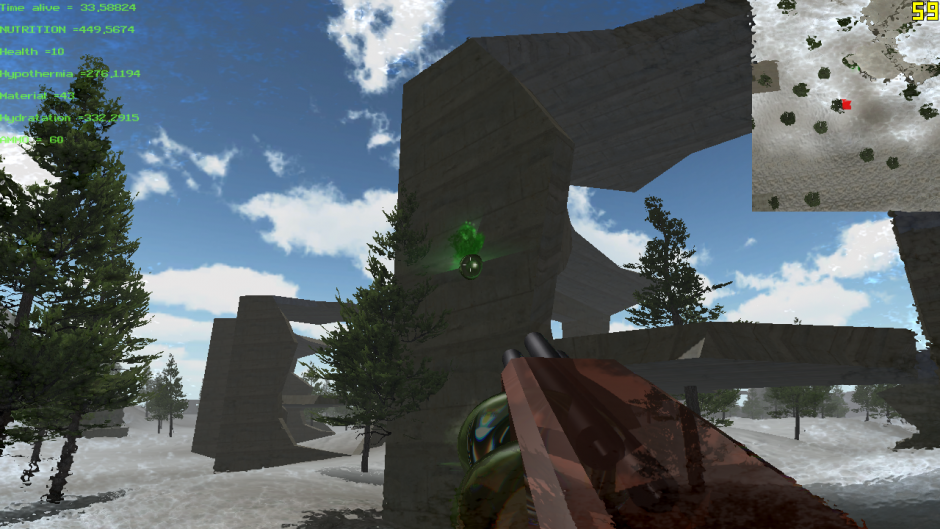 Hope you like the new update!. Thanks for all the support the community has shown, cant wait to see what we manage to create together!.