Roast Party is now available to play for free on iOS devices from the Apple App Store! Roast Party will be released on the Google Play Store in February.

With the release of the mobile app comes in-game currency, a scoring system, an avatar border shop, and the newly released leaderboard!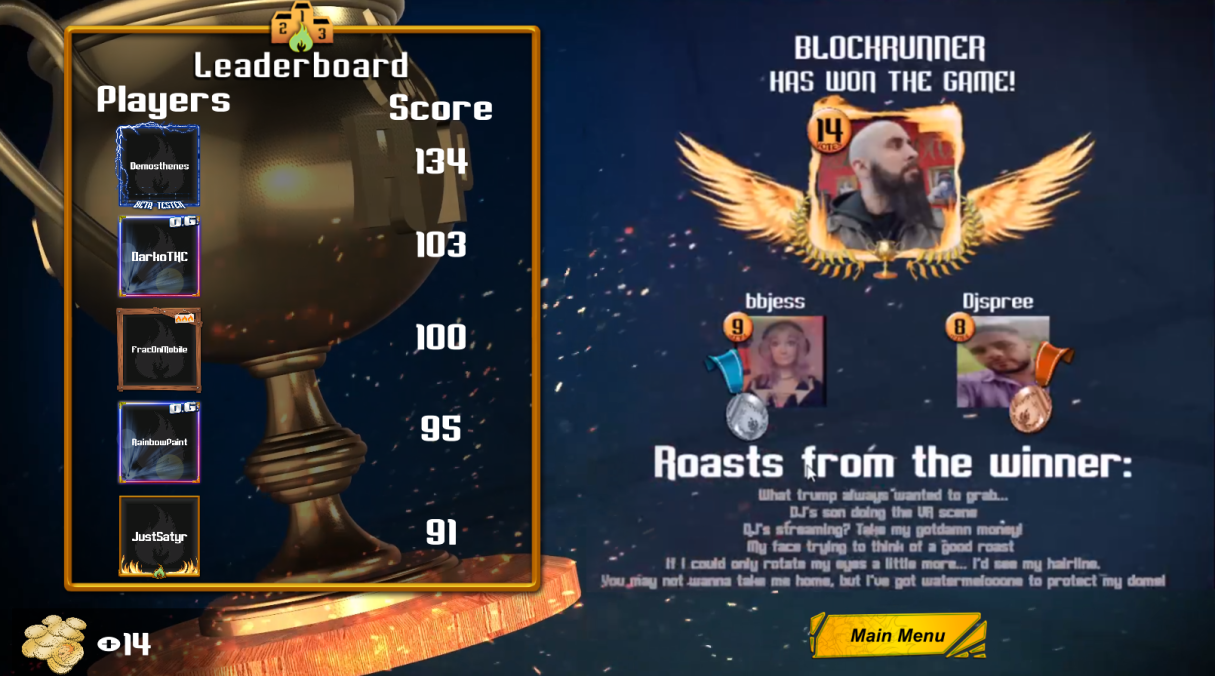 --$100 giveaway and exclusive border--
With the new release of the leaderboard system, we begin our first giveaway! The first player to reach a score higher than 2000 will win $100 (steam giftcard, venmo, paypal, or amazon giftcard), along with the event reward avatar border "Roast Master"!
Notes:
1. We keep records in our databases of all games and any player caught exploiting the system will be disqualified.
2. The mobile app does not yet have the leaderboard system, but it does store your currency/score. The mobile app should have the leaderboard patch within the next few days.
3. You will be the only player to have the "Roast Master" border until the next giveaway. This border can only be obtained by winning an event.
4. Currency/scoring can only be obtained from playing from the Steam game, or iOS app. Players playing from the web browser do not get rewards.
Play now:
Store.steampowered.com
Apps.apple.com

Please use our Discord to claim your prize:
Discord.gg

Exclusive Avatar Border