Hello and welcome! Thanks for stopping by to see what's up.
The first thing that will probably be noticed in the game will be the new UI, most of which has been updated with new buttons, panels, and other tid-bits, the whole feel of the interface should be a lot warmer and more consistent now. Players starting a new game will also be welcomed by a new options window before starting, including a brand new setting; Advanced Start.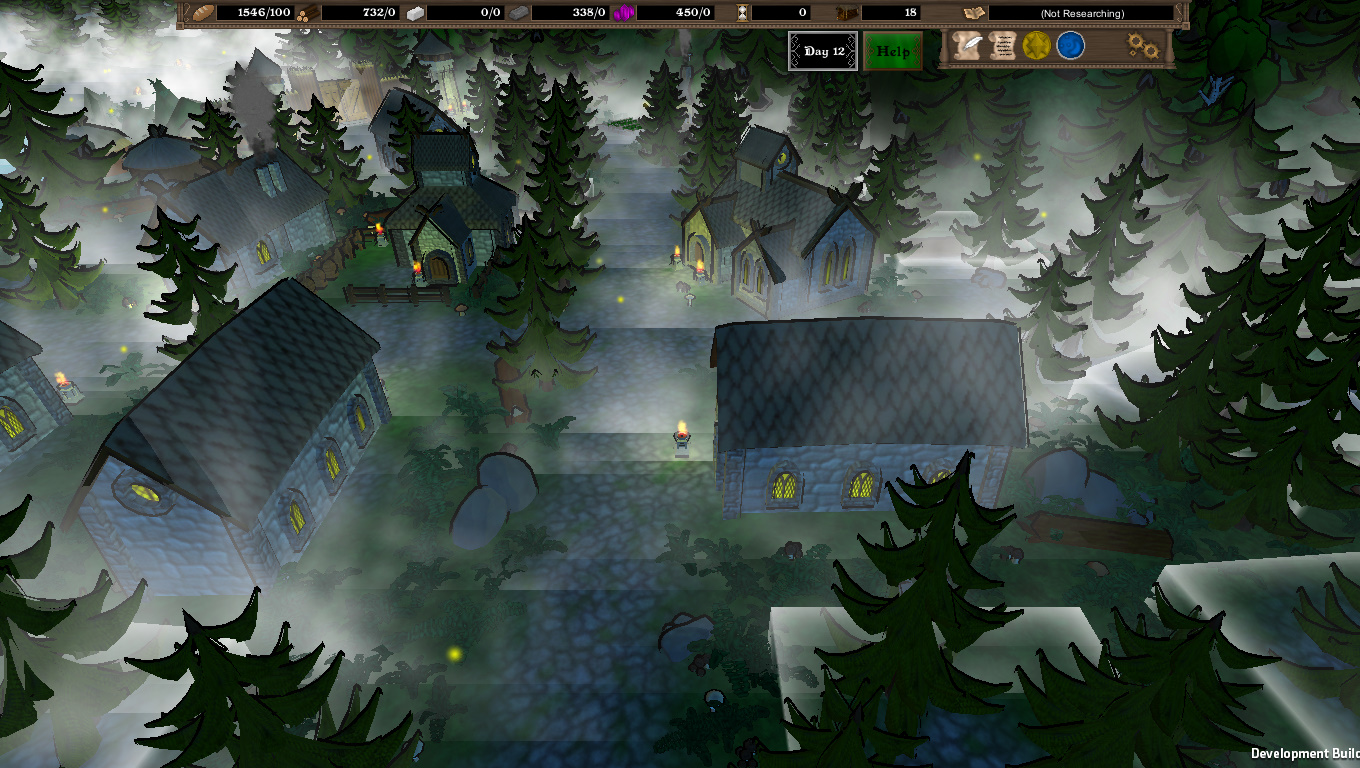 The Advanced Start options does pretty much what you would expect, the game begins with the player's holdings more developed than the default game. These developments include several purified tiles, a citadel, the Stoneborne Keep, Barracks, Forge, Ranges, and 2 Longhouses, a stockpile of resources, and a couple Technologies; Arteria Res Publica and Advanced Tactics. Also a small tier-two army will be garrisoned in the citadel.
This option is ideal for those that want to get straight into the action, and provides (in my opinion) a more enjoyable combat experience, since much of the base building has been well established already.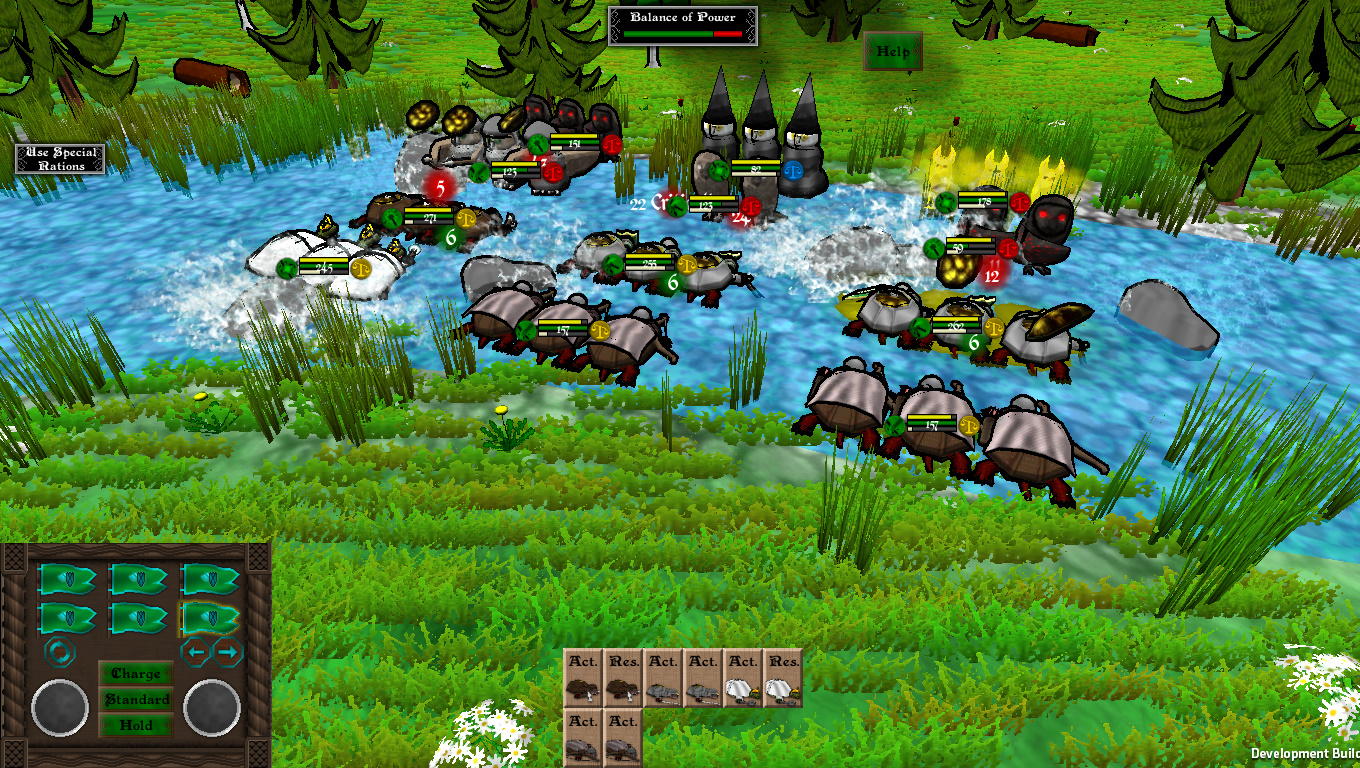 Next up, players who begin a new game will also notice the new tutorial prominently displayed on the side of the screen, which has replaced the previous text box tutorials, this new one includes a table of contents and is arranged similar to an instruction manual, players can flip through it's pages at their own pace as they need more info. I might add a few more pages/sections to it if there is a demand, but it should be more than enough to get players headed in the right direction.
The evil battle-hanging bug has apparently been squashed, but just in case I added a manual fail-safe into the game; in between each combat round, a 'Stuck' button appears on the left side of the screen, on the off-chance that the bug is still lurking around in the code and a battle get's itself stuck in between rounds, clicking on this button should un-stick the fight and move the battle along.
Finally, I'll end with the piles of new sound effects! Battles now have attack, death, and special ability sound effects, which make them even more exciting as troops grapple amidst the clatter of weapons and roar of magical energies. Some environmental effects have also been added, such as birds and crickets, crackling flames or rushing water, harvesting resources makes cool sounds of supplies being gathered, and many of the games buttons make a clicking sound when pressed.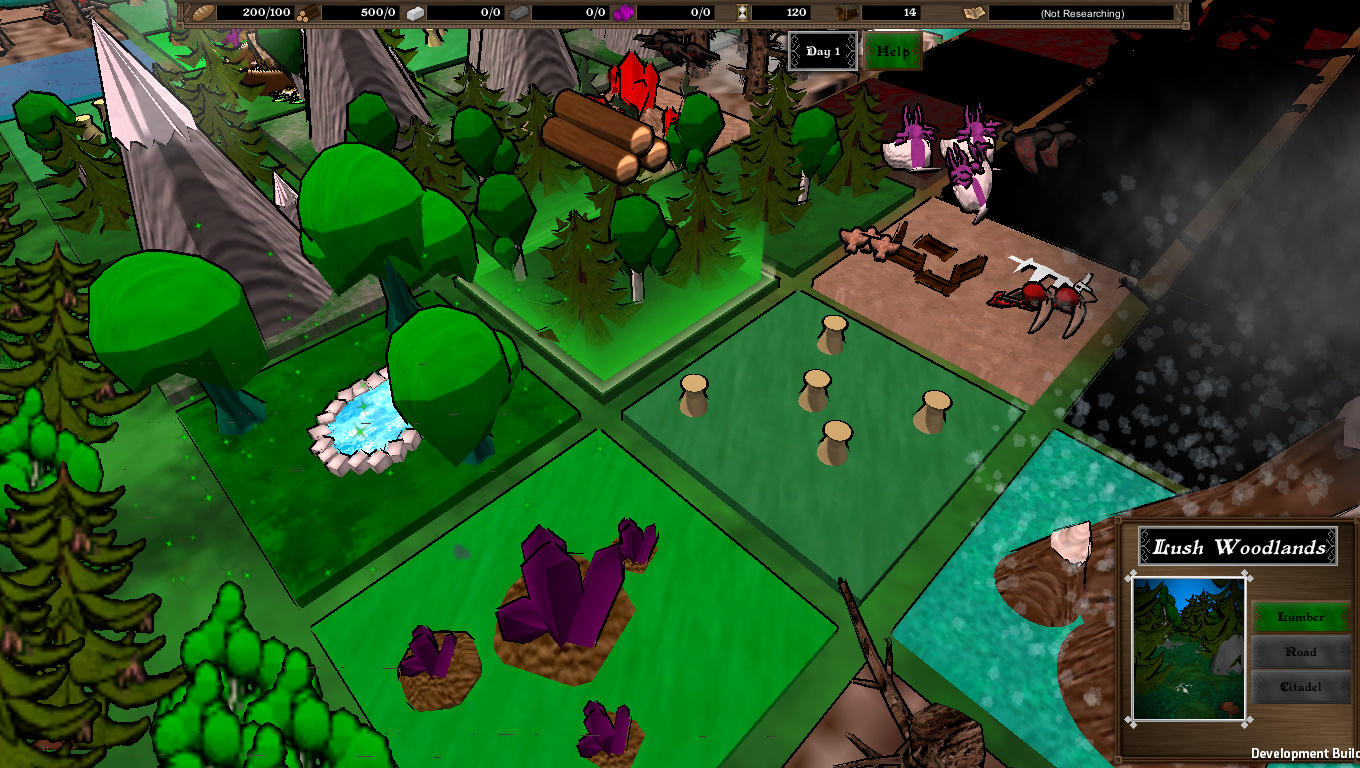 There's still quite a way to go before it's all finished, but I'm really excited about how the game is polishing up so far. It's really starting to sparkle!
Thanks again for reading and for being a fan, it really means a lot to me and to the project, stay tuned for future updates and take care!
~ Heftig
Changelog:
* New sound effects.
* New tutorial.
* Lots of UI changes.
* Changed Font, should be more legible now.
* Improved New Game window.
* Improved army management UI.
* Unit attack speeds doubled in battles.
* New tile-selection UI implemented.
* Fixed some GUI not appearing; Archimedes and Rune Citadel.
* Advanced Tactics Tech does something now; reduces Stamina cost for abilities.
* Fixed structure tooltip:
* Fixed time of day not reflected in Battlegrounds.
* Fixed game-breaking battle-stuck bug.
* Fixed Some Grand Spells not saving.
* Fixed Eye of Elements not revealing tiles.
* Fixed Upgrade Citadel Wasted Hours.