Hey Everyone!
I've been slightly delayed in finishing the next update for Retroninjacyberassassin, so I wanted to share some of my progress with everyone:
First thing you may notice is that the objectives screen before level 3 features a much more primitive version of the theme, it has not been changed on the title screen however. You can listen to the full track below if you'd like:
I've introduced Ninjas with Katanas after level 3, this would be the best enemy to use the new alternate ninja star attack on, at close range they're extremely difficult to kill!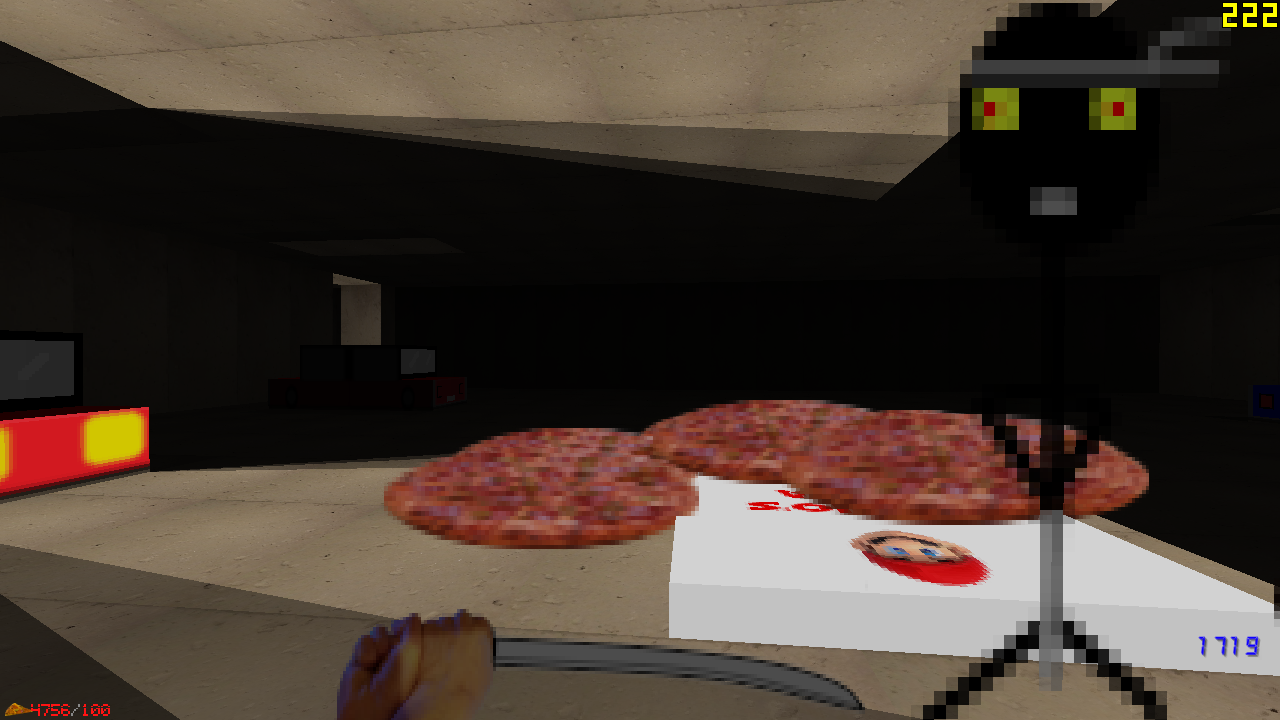 There are a couple of new NPCs, and finally people that aren't me! You'll actually need to talk to the journalist (Lilli Bartlett) to obtain the security badge you need for the next level, and you'll need to bring her the objective after you finish the level!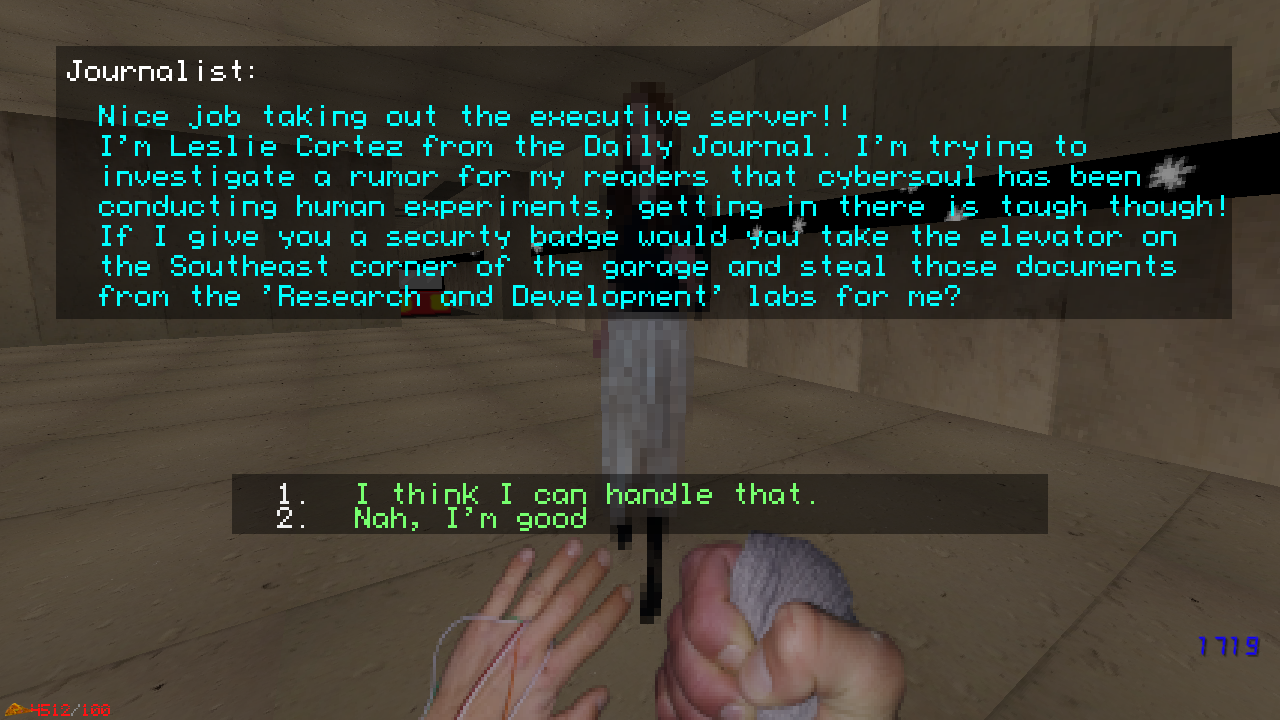 I'm planning to introduce the professor's (Gabe Venema) school bus as I build a larger hub, but wanted to make sure the sprites and audio worked and wanted to kinda show 'im off to players: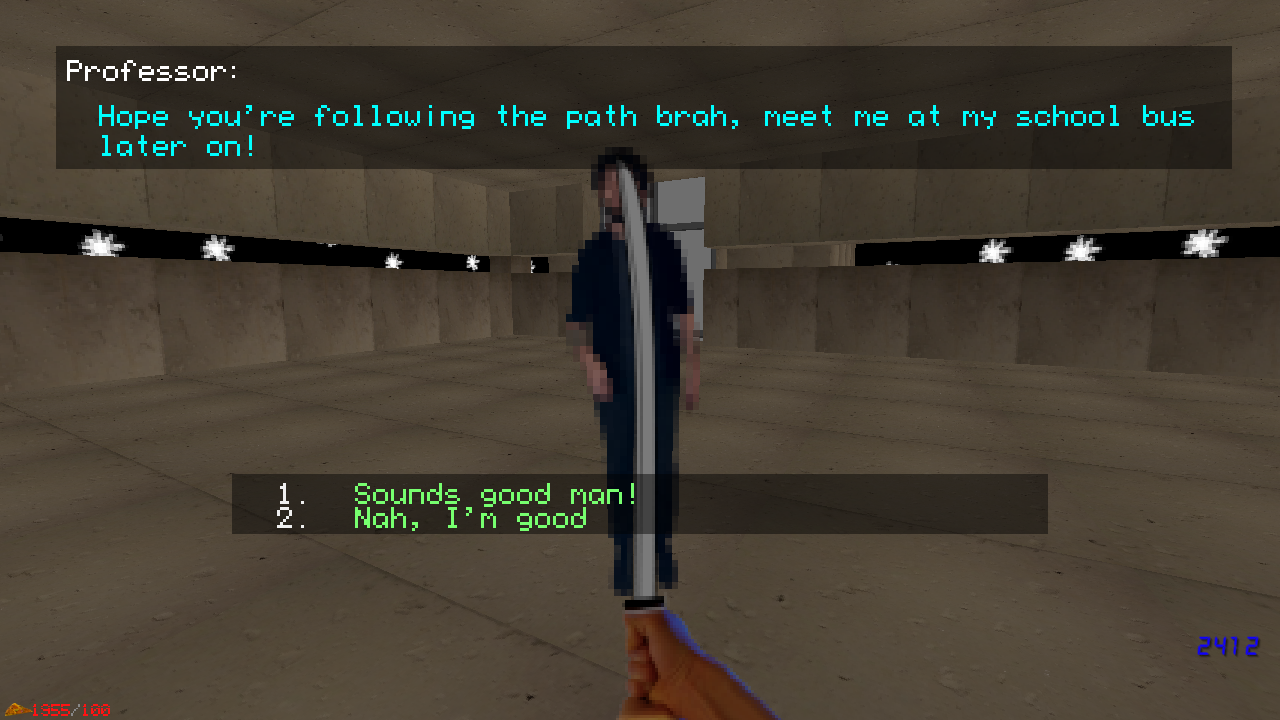 The next level is the Research and Development labs, it's supposed to be a sterile laboratory, I only have a prototype of the level so far, and I have to program and create sprites for a new enemy type before I can complete it. . .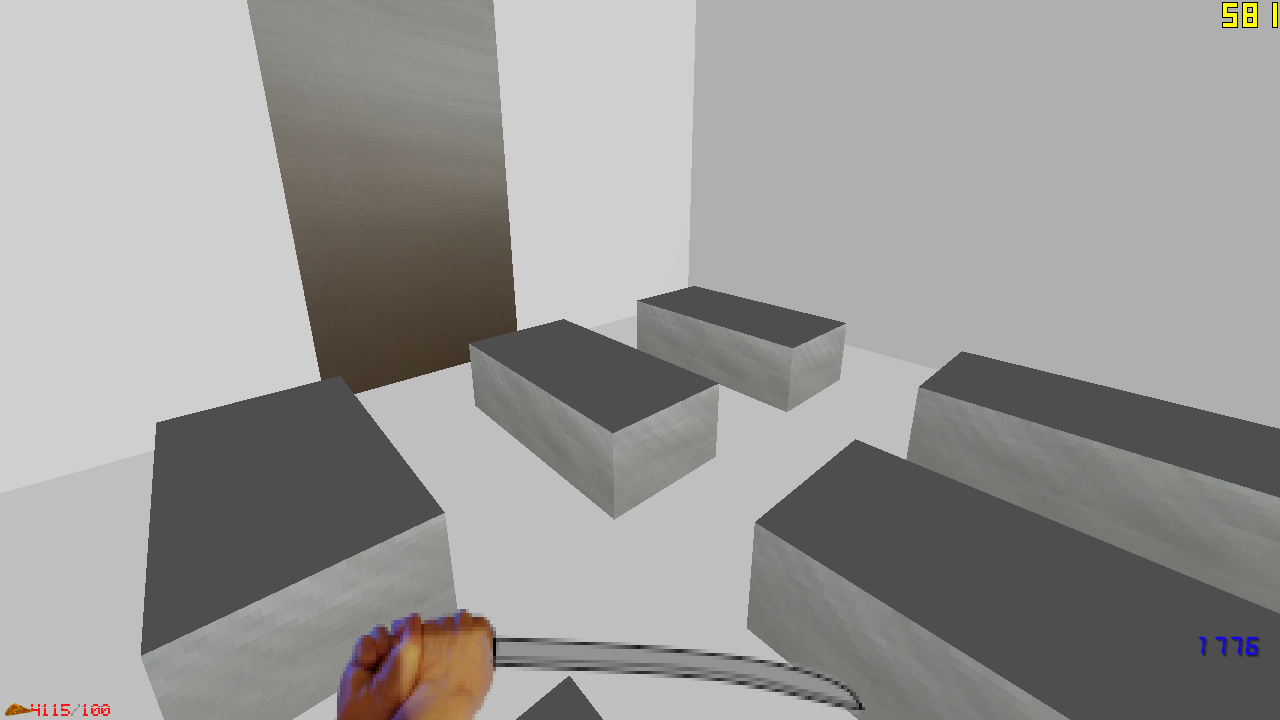 I know I already uploaded this screenshot to the page, but yeah, there will be platforming!!
The hub world will also feature enemies, but they're be confined in their area of movement so that combat generally stays confined to within a specifically designated arena for combat. This is a good place to keep in mind that allied npcs will appear bright in dark areas, as sometimes they'll help in the hub world as well: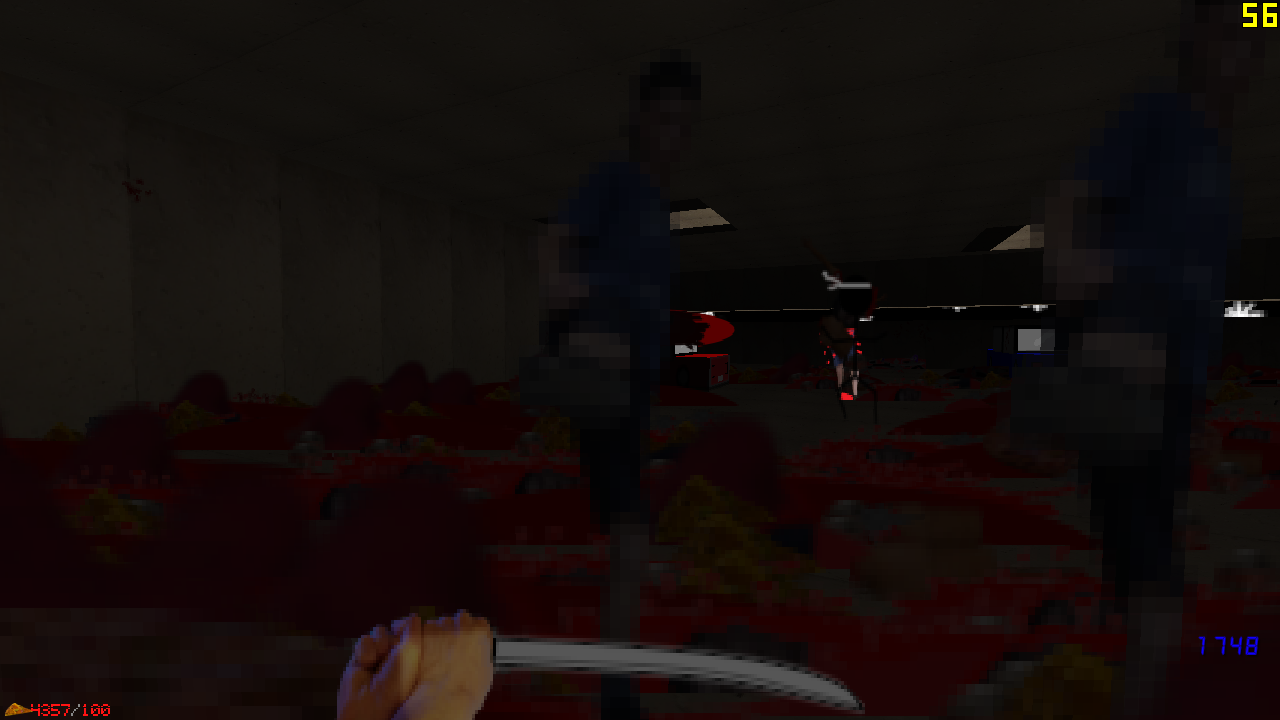 There's more I haven't shown off here, if you would like to try the pre-release version please head over to my Discord and download the WAD file you need to patch your version of the game from the #Retroninjacyberassassin text channel, just be sure to download the core game files here on IndieDB (download button below)! I feel like this game is starting to feel more like a game and less like a tech demo. More intense, yet more fair, more subtle gameplay variety that wasn't there before, and in case you didn't notice: I've applied the smaller font to more of the text, I've added some polish to some of the existing sprites, added more animations, more gore, increased gameplay pacing, added more enemies, and so much more, I'm really excited to release this next update, hopefully in the next week or two, but I will finish when I finish!
Until next time, fight the power my young Kohai!