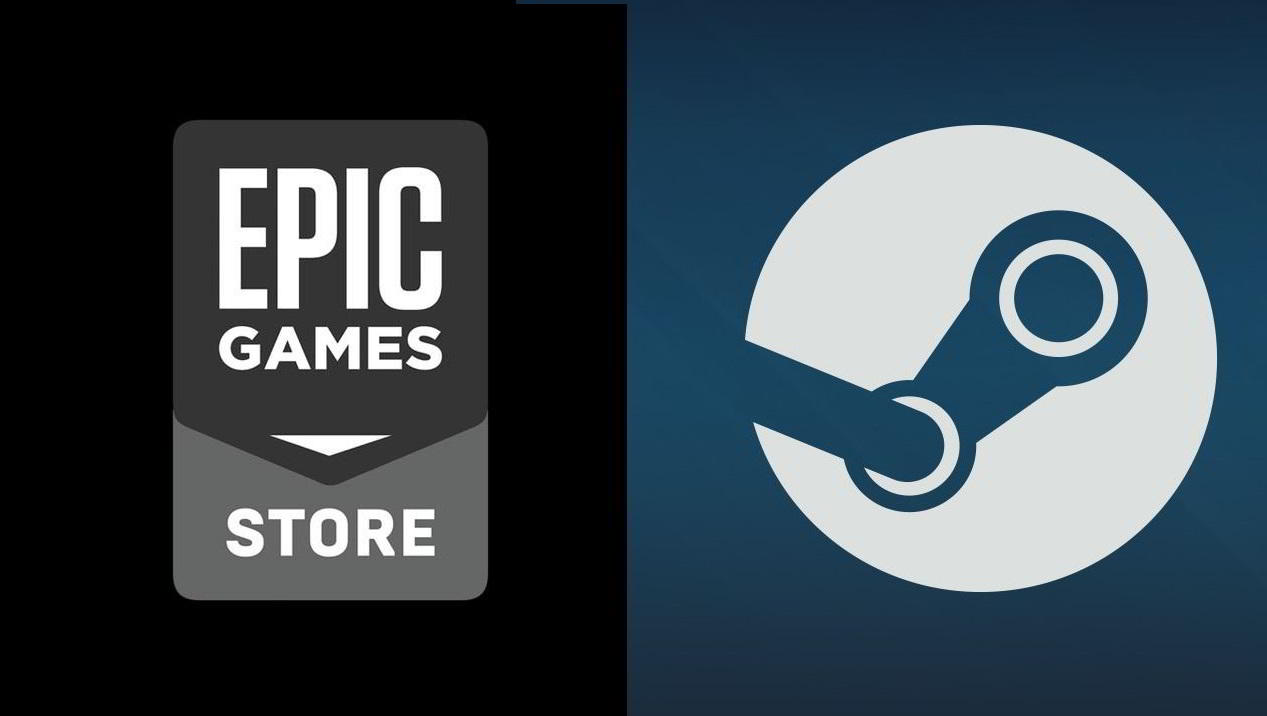 Epic Games' new digital distribution platform has been all the rage in the media as of late and with that, comes the good and bad in terms of both coverage and customer reaction. Valve's Steam platform has held the monopoly on PC gaming for more than a decade. While smaller niche stores like GOG and Discord have come along and certainly found their audiences, no store has come close to rivaling Steam's sheer power of users and products.
The Epic Games Store is the first PC game store we have seen come close to potentially rivaling Steam over the next few years. From a PR and marketing standpoint, Epic has done everything right. They have secured top-tier exclusives with Ashen, Metro Exodus, and Ubisoft moving to the platform. They are dumping money hand over fist into securing said exclusives and marketing the platform. Additionally, they're keeping the floodgates closed and only allowing a curated section of games on their store. This avoids the same trap that Valve fell in with their Greenlight and Direct initiatives.
I think it's fair to say that regardless of what you feel about its opening moves in the market, the Epic Store isn't going away anytime soon. Epic is one of the few companies with the financial resources to make a go at Steam. But, is it worth you, as a developer, jumping on the Epic Store?
Now let's be clear, we are not talking about an exclusive here. We are simply talking about if it's worth selling your product on the store at your launch. Let's assume that the game will also be available on Steam at launch and that Epic will continue to operate a curated store for the foreseeable future.


Factor 1: Rev Share
Games are a business for all of us and the amount of money you make literally determines your future projects, the future of your business, and the opportunities available to you. I know that many small to mid-tier companies would love extra money to spend on marketing, PR, additional game development time, and other resources.
Valve takes a 30 percent cut of revenue from Steam games while Epic takes 12 percent from games in its marketplace. The rev share difference is particularly important for smaller independent devs trying to get off the ground. On average, a decent indie game on Steam will sell a few thousand copies in its first month. For the sake of argument, if we say that a game sells 5,000 units during its first year at a price point of $20, we can work out the financials as follows.
STEAM: $20 x 5000 = $100,000 – Steam 30% ($30,000) = $70,000 in revenue.
EPIC: $20 x 5000 = $100,000 – EPIC 12% ($12,000) = $88,000 in revenue
For this hypothetical small developer, it's an $18,000 gap of revenue. That could be the difference between breaking even and surviving.


Factor 2: Potential Customers
Factor 1 should really be balanced with factor 2, which is potential customers. We have yet to see the number of active Epic Store users. We know the millions of Epic Launcher users who play Fortnite but it's still unclear how many of those users are actually going to convert to regular store users, versus Steam's 90 million monthly active users who have a proven record of activity and buying power.
We have very little information to go on about how many people have actually made a purchase on the Epic Games Store since its launch. With no sales data from the bigger exclusives like Ashen, it will be interesting to see if any data comes out about specific game sales on the platform to gauge the potential number of actual active users.
Without hard data, it's still hard to ignore Steam's massive user base. While Epic surely has enough good data to convince developers to give exclusivity this unknown is a huge factor and favors Steam.
It is also worth mentioning that this is likely why Valve is moving so slow in responding to Epic's moves in the marketplace. They have very strong user numbers and even if players mass purchase from the Epic Store, it remains highly unlikely that any current Steam user will abandon the platform outright since most of their PC game libraries are there.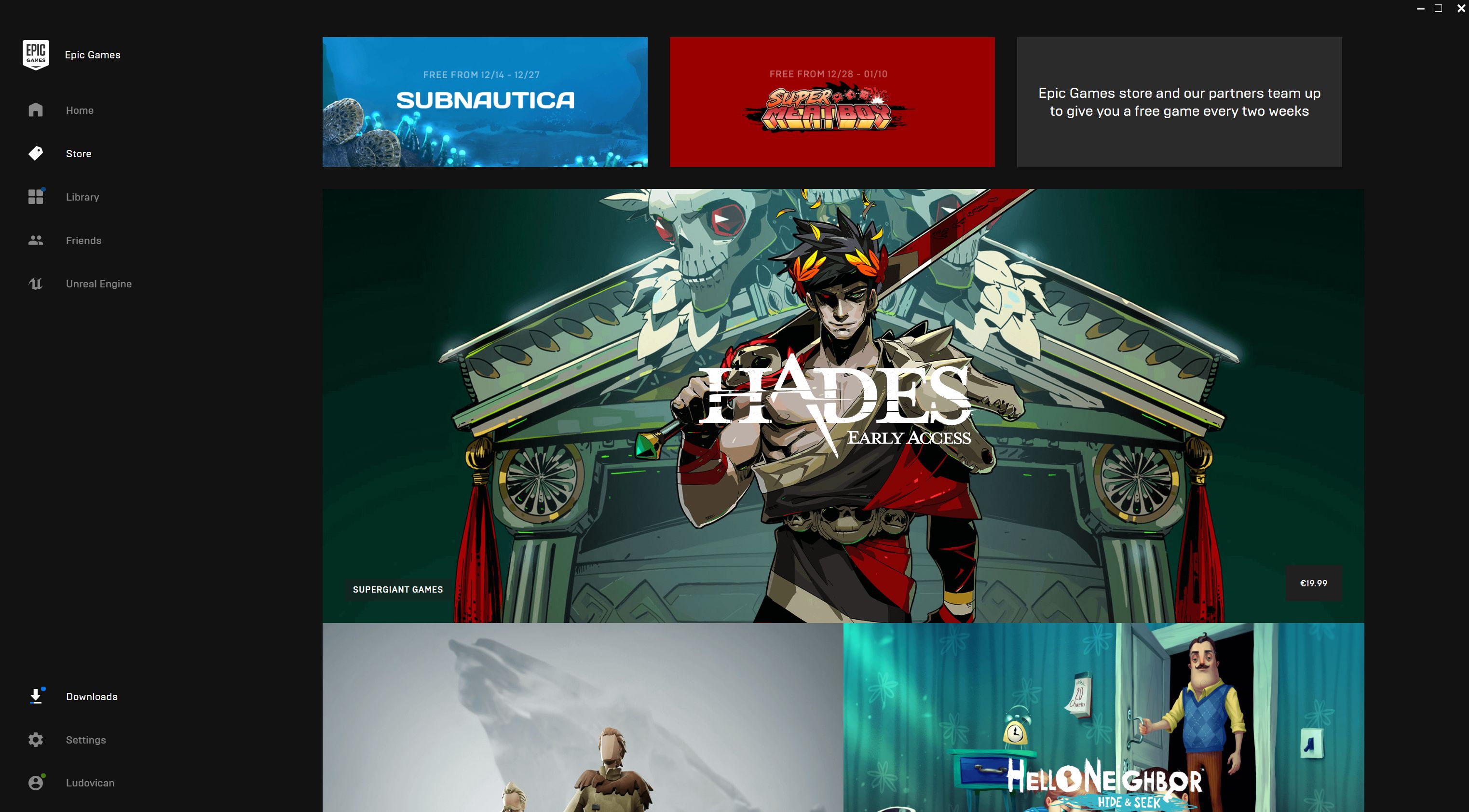 Factor 3: Share of Voice
From a marketing perspective, share of voice on any give storefront is a massive variable that can dramatically affect sales and exposure. Getting to the front page on Steam can mean the difference between 5,000 and 50,000 sales. But as many already have come to realize, store saturation is a huge problem with Steam right now.
2017 Saw more than 7,000 games launch and 2018 saw more than 9,000 with an average of 108 a week. Even taking out the chaff from the launch lineup, we are still left with an absurd number of "decent" games releasing each week. Discoverability is an ever-increasing issue on Steam and if you add in the sales of games that happen frequently, obtaining any placement on new and trending is a nearly impossible task for many games.
This is where Epic has a massive advantage. Epic has promised that the Epic Store will remain a curated platform, leaving those who obtain a place a much more reasonable effort of getting exposure. While Valve continues to promise to make discoverability a main work in progress point for them, it's difficult to see how they will effectively create an algorithm that will sufficiently provide exposure for the majority.


Factor 4: Diversity of Revenue
Launching on multiple stores is never really a bad idea from a marketing and business stance. Having the ability to pick up players on Steam and Epic is great, especially if it means picking up sales you would not have gotten otherwise.
However, there are multiple factors that come into play:
What is the game type?
Is your game online multiplayer-focused?
Will different store users be able to play together? If not, will this split the player base?
All of these will come into play if it's possible to have your game on multiple stores depending on the backend system you have set up.
Barring that, having your game on multiple platforms can only help increase visibility and increase chances of sales. If we take factor one and mix and match, and say the game still sells around 5,000 copies year one but 60 percent comes from Steam and 40 percent comes from Epic, it would look like this:
STEAM: $20 x 3000 (60%) = $60,000 – Steam 30% = $42,000
EPIC: $20 x 2000 (40%) = $40,000 – EPIC 12% = $35,200
This would leave your total revenue across all at $77,200 which is still better than just selling on Steam.


Factor 5: User Features
Much has been said about how Epic launched their store with next to no player features. For comparison, Steam has dozens of features such as the Wishlist system, player reviews, streaming, community sections, and more. From this, Steam clearly outplays the Epic Store here, but do these really factor in?
While these features are certainly nice for users and Epic will likely add new user features over the course of the store's lifetime, very few of Steam's features are ever used by the majority and even fewer contribute to the sale of a game. Player reviews are probably the biggest factor in sales in this regard as are things like developer blog posts and community discussions. But all these items have also been used to hurt games in the past too.
Epic's affiliate influencer program is also worth mentioning as this is something that Steam does not currently offer. The actual likely success of this program is certainly up for debate and from my PR and marketing perspective, I view the program with a large degree of skepticism due to the likeliness of this not really working for many companies other than larger known titles.
I can't see this program replacing the work of a dedicated PR agency or department with established creator relationships Not to mention the saturation factor also comes into play, it's difficult to offer a rev share to a creator when they are already incredibly busy with other titles and trying to focus on getting viewership. This will likely lead to many not taking the offer simply because the rev share is not enough incentive, especially if the game is outside their normal content.


Conclusion
Overall, it's clear that there are both positives and negatives to each at the current time. Without hard user data, it would be incredibly risky to launch solo on the Epic Store outside of a paid exclusive and Epic's marketing dollar. On the other hand, solely launching on Steam is also an ever-increasing risky endeavor with massive discoverability issues and oversaturation.
For small to mid-sized companies, it remains that launching on the Epic Store in addition to Steam would likely net big benefits short-term and long-term. Even without knowing all the user data, in most cases launching on the Epic Store as well as all the other stores is the best way to go overall and holds very few risks comparatively.