After registering alongside the other press notables for our media badges, Scott (INtense!) and I made our way down the voluminous halls of the Moscone center to engage in a day's worth of sessions in the Independent Games Summit. Being my first game related conference of any kind, let alone one of this size and scope, my mind was reeling at the sight of so many developers in one place. The air was buzzing with discussion, all relating to the many facets of the games industry and we managed to get in a few words with some developers ourselves. The events we are covering during the first couple of days at GDC all concern the different aspects of producing an independent game and bringing it into the market. Since indie projects and mods share the same creative spirit in many ways, there were a few take-aways that were gleaned from the lectures that I thought I might share with you. I plan to delve deeper into each of these areas and will post more about them on the site, but in the meantime, here's just a few of the tidbits from day one of the GDC:
Experimentation was a common theme throughout the talks, as many developers recounted their struggles to just even obtain some sort of gameplay that really resonated with the right 'feel'. There was some agreement that designs will always be flawed no matter how much planning you put into them. It's better to get out there and do stuff now so you have a better idea of what works, what doesn't work and why it does or doesn't. Scaling down your scope and size of the project is a part of experimentation. Working within your means to complete something on a reasonable timescale is half the battle. Don't be afraid to carve out content or pare down your ideas because if your creation can survive without it, it's probably not needed anyways.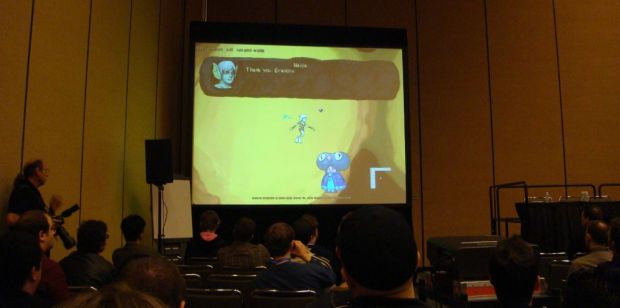 Quite a few mod teams have the mindset that they need to compete with the commercial AAA titles that pump out leading edge visuals using the latest advancements in technology. My question is, if commercial independent endeavours don't try to match the graphical prowess of the high-end studios, why should you? There's no point in constructing painstakingly detailed environments and models for your mod that has cloned gameplay at the core of it. It's only going to be superseded with another offering doing the same thing a few months later. Mods/games that get into the spotlight and keep it are ones that increase their visibility and value by focusing on creating new game mechanics and situations. These sometimes employ novel twists on current or old technology. The big boys don't have the benefit of being able to tackle high risk solutions, but you do - so take that advantage!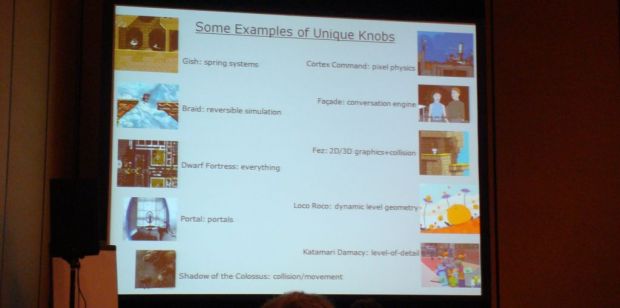 This last point I want to cover is branding. Even though a mod project is non-profit, branding is still an important part of making sure people correctly identify what you and your mod are all about. Providing all the necessary information to communicate your vision with fellow team members, media outlets and your potential audience is all part of this. It's hard to remain singular in focus if everyone on your team has a different idea of what the mod should be. Contact sites, like Mod DB, to do interviews or features to gain exposure and educate the masses about what makes your project so unique. Be honest and personable, share your creative successes and failures (read: not just media releases) throughout development. Other gamers and developers, both pro and amateur, will take notice, appreciate and share your enthusiasm as a result.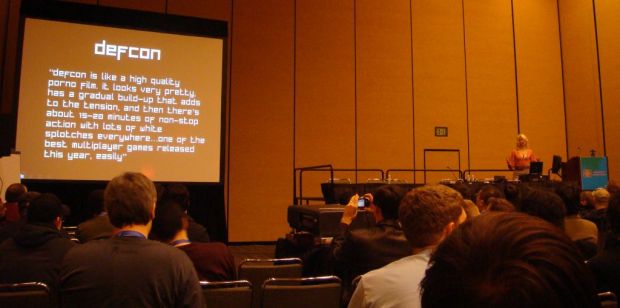 That's all for today, see you tomorrow folks.
Sessions attended:
Evolving Aquaria - Alec Holowka (Bit Blot), Derek Yu (Bit Blot)
Unique Knobs for Indie Games - Raigan Burns (Metanet Software)
Spreading Your Message as an Indie Developer - Vicky Arundel (Introversion)
Contracting vs. Indie: the Showdown - Brent Fox (Ninjabee/Wahoo), Steve Taylor (Ninjabee/Wahoo)
Postmortem: Pixeljunk Series - Dylan Cuthbert (Q Games)