This is part 2. For the first part, click here.
Hello! Aight, even though I didn't update for 2-3 days and the sleep layout seems like you can re-create it in 2 minutes, it is still hard! Not the sleep layout but the [Write!] layout. The in-game word processor (It actually can save into your real computer but in .txt file!) You can read more about it, here.
I don't want to waste more of your time so here you go, the sleep layout.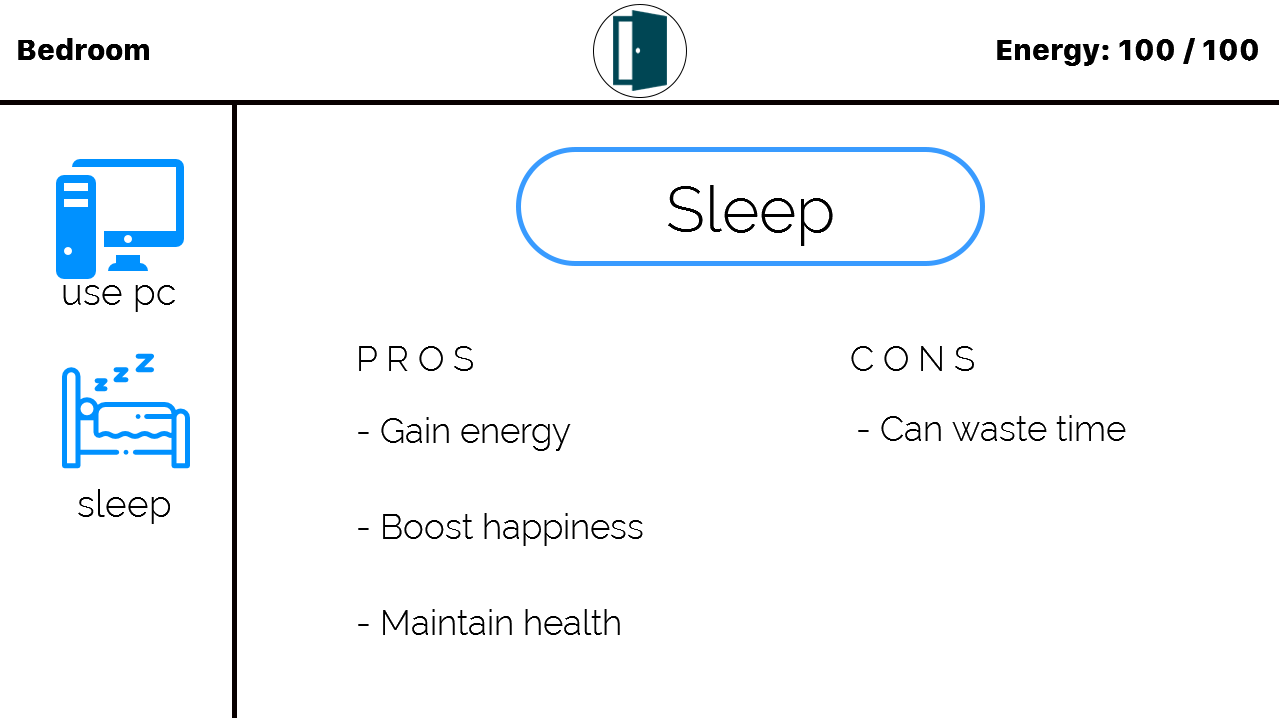 Yes, I know. It's too simple. But... Yeah... I don't know what to add anymore so...
Do note that the Energy: 100/100 text has now been functioning really good.
That's it for today really. Nothing special about sleeping. There's Pros and Cons and that's it. Bye~