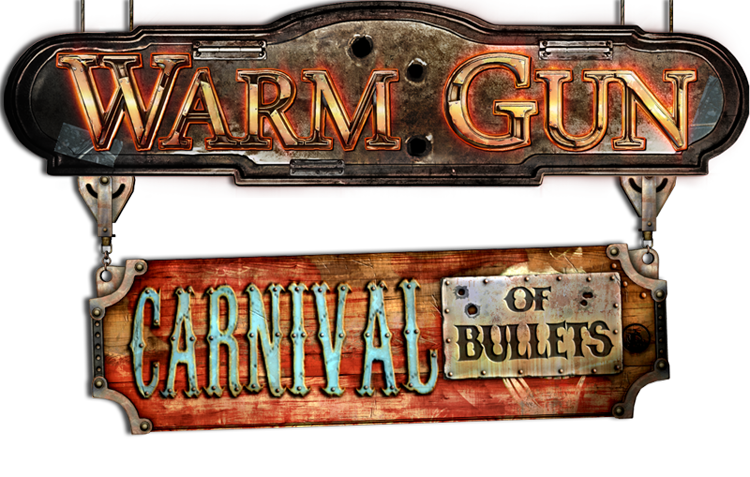 Hey Gunners!
It's been about a month since we last reported in. In our last update we showcased the iOS debut trailer for Warm Gun and the reception from the fans was awesome! The entire team was thrilled to see so many positive comments and feedback. There were however, some concerns from the fans about Warm Gun's lack of a single player campaign. Well I'm happy to say that we have answered the call! Now introducing...
Warm Gun: Carnival of Bullets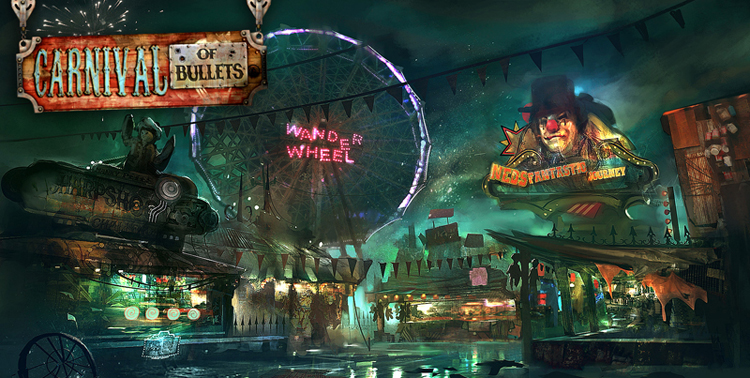 This single player adventure takes players on a post-apocalyptic ride through a decayed amusement park. Jammed packed with shooting ranges, mini games and a few surprises, players are invited to hone their skills in the many wonders of... The Carnival of Bullets!
Carnival of Bullets allows players to assume the role of "The Preacher" as he navigates his way through a wondrous assortment of 'Gun Trials'. Loaded with achievements and a variety of challenges, Carnival of Bullets aims to deliver a short and sweet introduction to the world of Warm Gun.
And the best news? ITS FREE!!
Carnival of Bullets will be available for free summer 2011 on iOS!
Warm Gun iOS Update
Warm Gun iOS is nearing completion; we have been fine-tuning a number of elements. Things are looking good and with any luck the game will be ready to ship soon. We have officially locked in a price of $4.99 for iOS. With the advent of our new "Free" single player element; Carnival of Bullets, we feel the game will hold its value when competing in apples vast marketplace.
Android and PC News
We have not forgotten you Android and PC fans! As we are nearing the end of iOS development our focus has been shifting back towards the Android and PC platforms. We have submitted the game to Steam and are eagerly waiting their reply. If all goes as planned we will be ready for Android release and PC Beta this Fall!
We have some really great things planned for both platforms. We learned a ton from iOS and it's going to show across the board.
Stay Tuned Gunners... things are about to get heavy!
As always we would love to see your support, stop on into our forums and let us know what you think. For additional, high resolution screenshots be sure to visit our website, we have some great stuff posted. You can also register on our forums at www.warmgungame.com for access to the latest information!
Follow Us:



Official Website
We are always looking for dedicated talent to join our ranks... check out our job openings here.