Hey guys, this week brings plenty of news and a few new images. We have been working on many things, including some shotguns, AI code, and of course more documentation.
What are we looking for:
We are currently in desperate need of 3D Artists: 3 Prop Artists and 1 Weapons Artist. Here are the basic requirements:
All applicants must be willing to invest serious time into this so that we can finish in time and continue to make milestone dates, which means a good 4-5 hours a week minimum, and they must stay active either through email (with quick response, in reason, to mine) or through skype-ing me or the entire team on our group chat. If you are sick or have family over or something of that likeness, that is fine and I can adjust for that, but that hopefully won't happen often. And also, it is preferable for an applicant to live in the US or similar time-zone because most of the team is based in the US. So, with that said, we are in need of the following positions:
3D Prop Artist (3):You need to have a portfolio or some way of demonstrating your skill, you have to be able to UV and texture your own models as well as make high poly versions to bake out normal maps and specular and emmissive textures. In addition, you need to be using 3ds Max or Maya. Bonus points will be awarded to your application if you have animation skill, previously shipped titles (AAA or indie), and the ability to make concept art.
3D Weapon Artist(1):
Requirements are the same as the Prop Artist, except that you should have all those skills in regards to weapons. Bonus points go to previous shipped titles, willingness to work on props as well, and a huge plus to being able to do weapon animation.
The Shotguns:
Here are some beautiful shotguns for your enjoyment: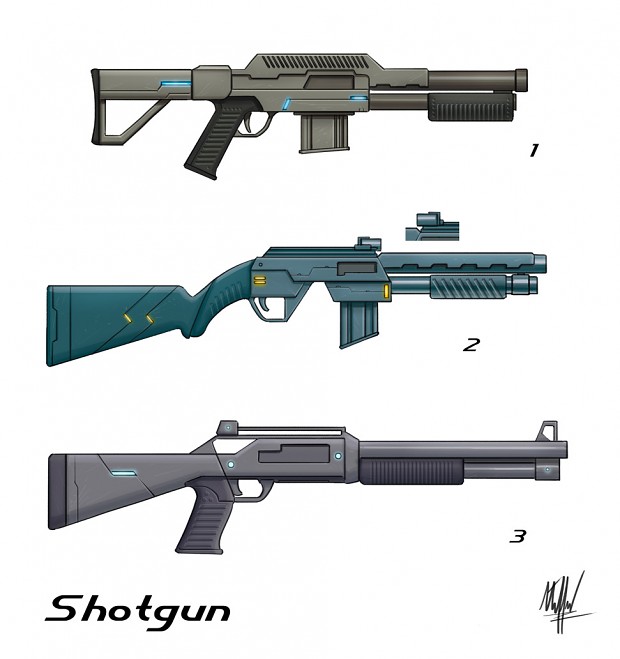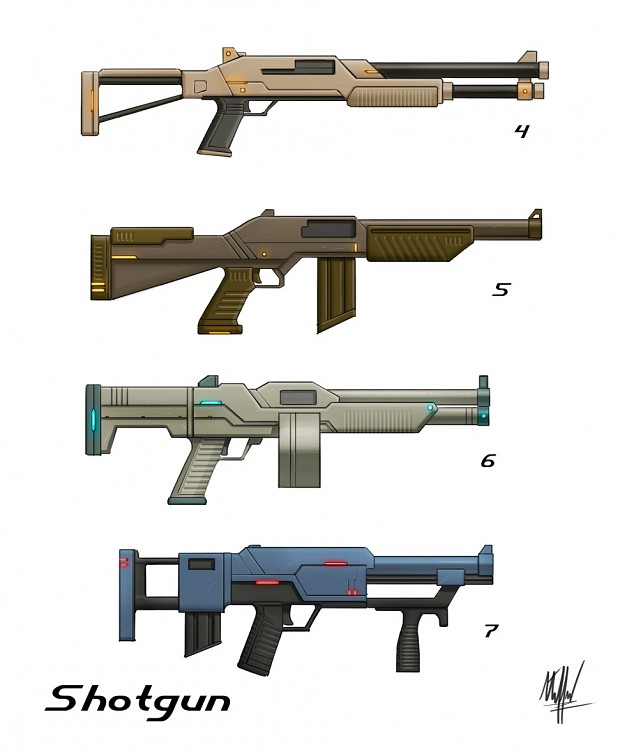 Our Recent Progress:
Recently, on top of documentation and the shotguns, I have worked more on the Target Demo level, our Programmer has been working at finding a good way to get good AI in UDK, and our Compser/Writer has been working with me on the storyline. Look forward to more progress soon!
That is all from us at Leatharian Studios!
--Millan Singh aka fragfest2012